Olga Tokarczuk awarded the Nobel Prize in Literature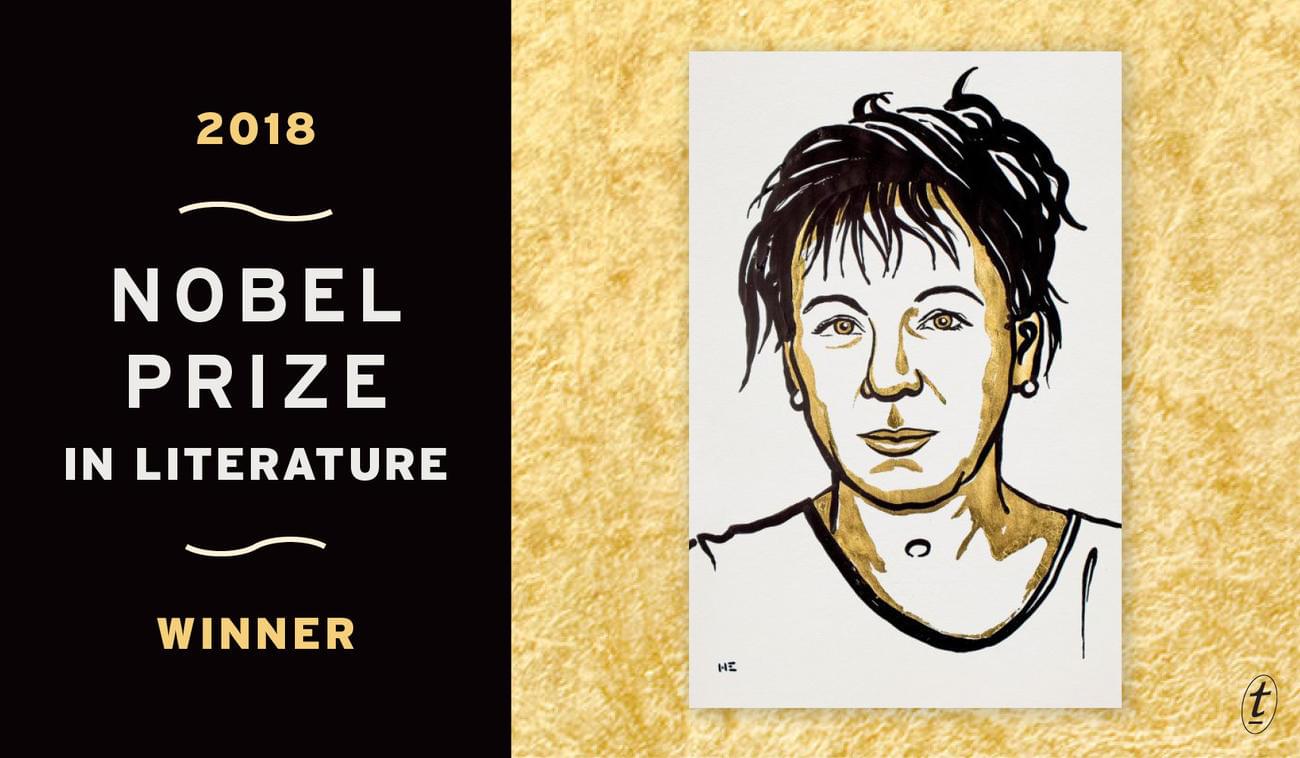 Text is delighted to congratulate Olga Tokarczuk on being awarded the 2018 Nobel Prize in Literature.
We're so pleased to see this astonishing writer honoured with the Nobel Prize. Olga Tokarczuk's editor at Text, Penny Hueston, calls Flights 'one of the most exhilarating books I've read in a long time', drawing comparisons with W. G. Sebald, Milan Kundera and Nicolas Rothwell. 'But Tokarczuk's is a more playful, humorous and eccentric vision. She is deeply curious about how we inhabit our bodies, about travel in all its aspects, and what exactly we mean by "home".'
In awarding Tokarczuk the 2018 Nobel Prize in Literature, the committee cited her 'narrative imagination that with encyclopedic passion represents the crossing of boundaries as a form of life'. The committee's Anders Olsson said her work, which 'centres on migration and cultural transitions', was 'full of wit and cunning'.
Although only two of her books have been translated into English, Tokarczuk is a bestselling author in her native Poland. She became much better known to the anglophone world when her sixth novel, Flights (translated by Jennifer Croft), won the 2018 Man Booker International Prize (now the International Booker Prize). Her reputation was further cemented earlier this next year, when Drive Your Plow Over the Bones of the Dead (translated by Antonia Lloyd-Jones) was shortlisted for the 2019 International Booker Prize. And, of course, that reputation is now made with the 2018 Nobel Prize in Literature.
You can read an extract from Flights and an appreciation of Olga Tokarczuk by Penny Hueston here, and articles about the 2018 and 2019 prizes in the Guardian and New York Times, while Flights translator Jennifer Croft celebrates the Nobel Prize committee's decision in the Paris Review.
Text will publish Tokarczuk's next work, The Books of Jacob, in 2021. It will be translated by Jennifer Croft.
UPDATE: Olga Tokarczuk's response to the award:
I first learned that I had won the Nobel prize in the oddest circumstances – on the motorway, somewhere 'In Between', at a place with no name. I can't think of a better metaphor to define the world we're living in today. Nowadays we writers are having to confront ever more improbable challenges, and yet literature is a slow-moving art – the lengthy process of writing makes it difficult to catch the world in the act. I often wonder if it's still possible to describe the world at all, or if we're already too helpless in the face of its increasingly fluid shape, the dissolving of fixed points and disappearing values. I believe in a literature that unites people and shows us how very similar we are, that makes us aware of the fact that we're all joined together by invisible threads. That tells the story of the world as if it were a living and unified whole, constantly developing before our eyes, in which we are just a small but at the same time powerful part. My congratulations to Peter Handke for his Nobel prize. I'm very pleased that we both come from the same part of the world.
— Olga Tokarczuk

PRAISE FOR OLGA TOKARCZUK

'One among a very few signal European novelists of the past quarter-century.' Economist

'A magnificent writer.' Svetlana Alexievich, winner of the 2015 Nobel Prize in Literature
'Tokarczuk's peerless travel guide is actually a guide to living. Every word, observation, reflection and story embraces the importance of staying mobile in thought as much as in being…This is as brilliant and life-affirming as literature gets.' Saturday Paper
'This dazzling writer…feels the heartbeat of the natural world…one of the exhilarations of this novel is working through a complex truth about living among others.' Monthly

'Olga Tokarczuk is a masterful storyteller who challenges expectations of what a story can be.' Age

'Tokarczuk is one of Europe's most daring and original writers.' Los Angeles Review of Books
'Tokarczuk's approach, like Melville's, is encyclopedic and multiform. She turns nothing away…Her discerning eye shakes things up, in the same way that her book scrambles conventional forms.' New Yorker


FRIENDS OF THE CHILLER
SUBSCRIBE TO TEXT'S NEWSLETTER