Olga Tokarczuk's Flights Wins the 2018 Man Booker International Prize!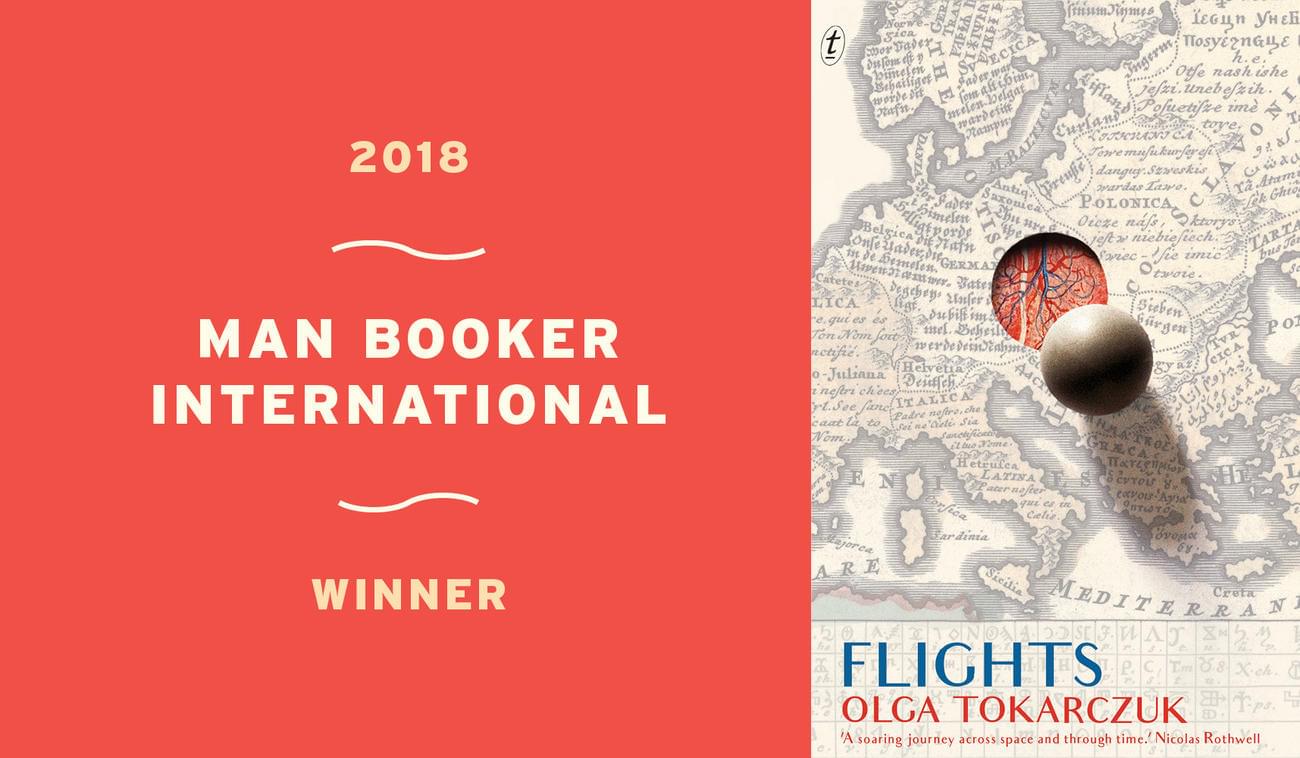 Text is thrilled and overjoyed to share the news that Olga Tokarczuk has won the 2018 Man Booker International Prize for her novel Flights. 
The Man Booker International Prize celebrates the finest works of translated fiction from around the world. The £50,000 prize has been divided equally between its author and translator. They have also both received a further £1,000 for being shortlisted.
Tokarczuk is a writer of wonderful wit, imagination and literary panache. In Flights, brilliantly translated by Jennifer Croft, by a series of startling juxtapositions she flies us through a galaxy of departures and arrivals, stories and digressions, all the while exploring matters close to the contemporary and human predicament – where only plastic escapes mortality.
— Lisa Appignanesi OBE, chair of judges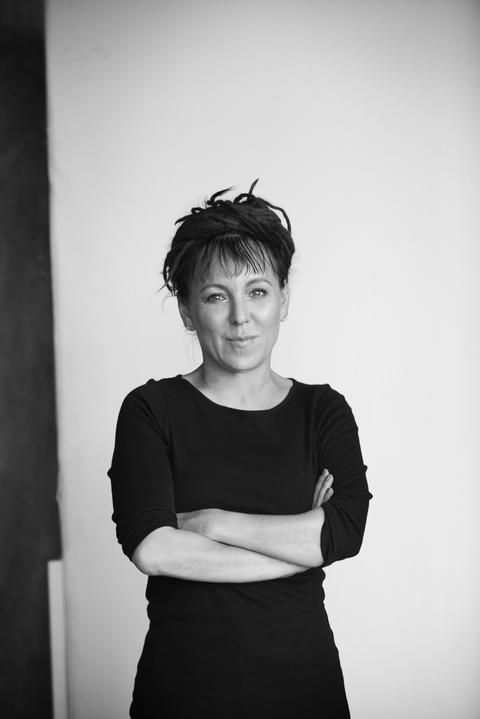 Flights by Olga Tokarczuk, translated by Jennifer Croft, is a series of imaginative and mesmerising meditations on travel in all its forms, not only the philosophy and meaning of travel, but also fascinating anecdotes that take us out of ourselves, and back to ourselves.
In Flights, Olga Tokarczuk brilliantly connects travel with spellbinding anecdotes about anatomy, about life and death, about the very nature of humankind. Thrilling characters and stories abound: the Russian sect who escape the devil by remaining constantly in motion; the anatomist Verheyen who writes letters to his amputated leg; the story of Chopin's heart as it makes its journey from Paris to Warsaw, stored in a tightly sealed jar beneath his sister's skirt; the quest of a Polish woman who emigrated to New Zealand as a teen but must now return in order to poison her terminally ill high-school sweetheart…
'One among a very few signal European novelists of the past quarter-century.' Economist
'A magnificent writer.' Svetlana Alexievich, winner of the Nobel Prize in Literature, 2015
'Tokarczuk's peerless travel guide is actually a guide to living. Every word, observation, reflection and story embraces the importance of staying mobile in thought as much as in being…This is as brilliant and life-affirming as literature gets.' Saturday Paper
Read an appreciation of Flights  from the Text senior editor Penny Hueston as well as an extract here.  
Watch a video of Olga Tokarczuk talking about her writing inspirations on the Louisiana Channel.
Read about Jennifer Croft's 2018 Found in Translation Award for her translation of Flights.
Read a Pen Transmissions interview with Olga Tokarczuk about Flights.
Read an interview with Olga and Jennifer in Publishing Persepectives about winning the Man Booker International Prize.
Flights is available now in all good bookshops, on the Text website (free postage!) and as an ebook.
Olga Tokarczuk's Drive Your Plow Over the Bones of the Dead (translated by Antonia Lloyd-Jones) will be published by Text on 1 October 2018.
FRIENDS OF THE CHILLER
SUBSCRIBE TO TEXT'S NEWSLETTER