Meet Rights Coordinator Alice Cottrell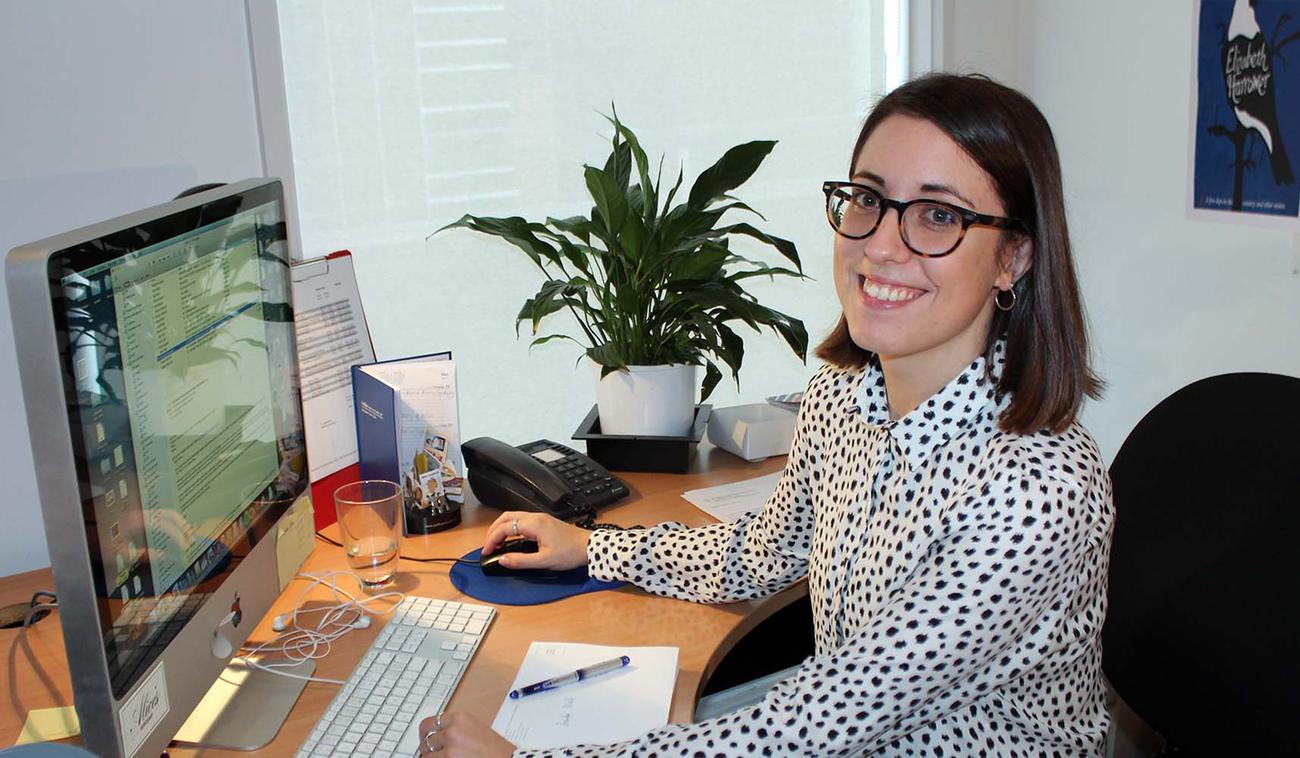 Alice Cottrell is Text's rights coordinator, working the hot international rights scene to sell our books to the world, and occassionally speed-dating film producers.
What was the book that got you hooked on reading?
When I was very little my dad used to read Greek myths to me and my siblings, so I think it was hearing tales of Icarus / the Minotaur / Jason and the Golden Fleece that got me hooked on stories. But while I loved stories and being read to, I did struggle actually learning to read when I was a child. I remember lessons and reading homework being pretty torturous. Luckily I had a very patient mum and once I got the hang of reading I couldn't get my head out of a book. The first book I remember being obsessed with was Anne of Green Gables. Anne was scrappy and clever and full of joy. I thought she was wonderful. 
How did you get into publishing? 
In my final year at uni in London I went to a careers advice talk called 'Getting into Publishing' and after listening to the various speakers, I applied for work experience at several publishing houses. My first paid job was at an arts PR firm that specialised in publicity for publishers. Then I moved to Australia and applied for an entry-level job at Text. The rest, history etc.  
 What attracted you to Text? 
When I decided to move to Australia I did a lot of research into the publishing industry here. Text Publishing was a name that came up over and over again, and I greatly admired their list. I knew I wanted to work for a small, dynamic company and Text fit that description. I also thought that whoever ran the Twitter account was very funny. 
What's an average day like? 
My days are very varied but can include: writing pitches for overseas or audio publishers, sending submissions to literary scouts, organising our stand and schedules for various book fairs, sending foreign editions of books to their authors, sending updates of reviews and awards listings to our international agents, checking and compiling royalty statements, negotiating terms for contracts or writing copy for our rights guides.
What's the best thing about working in rights?
 It teaches you a lot about the world. You can learn a lot about a culture from its literature so it's fascinating meeting people from all over the world and hearing about which genres are popular where. There's also a lot of variety working in rights: I handle translation, audio and film rights for fiction, non-fiction and young-adult titles across many genres. 
What was your best/worst moment in publishing? 
My best moment was when I first held a physical copy of a translated edition of a book I'd sold rights in. Feeling that you've helped to bring a book you love to readers who otherwise wouldn't have had access to it is pretty magical. 
My worst moment was when I was just starting out: realising that most major publishers use unpaid interns as free administrative labour. It's exploitative and terrible for diversity. I hope it changes. 
Where is your favourite place to read? 
On a long train journey.
Which Text book would you most like readers to (re)discover? 
The Long Prospect by Elizabeth Harrower. You can read why here.
What are you working on right now?
I'm working on our submissions for Books at MIFF, which is the annual publishing industry day at Melbourne International Film Festival. It's a networking event similar in style to speed-dating: we meet with various producers and discuss which of our books might be suitable for adaptation. So currently I'm making lists of the books we hold film rights for and writing pitches about why they'd make great film adaptations. 
What advice would you give to someone wanting to work in publishing? 
Read outside of your comfort zone. Be tenacious.
---
FRIENDS OF THE CHILLER
SUBSCRIBE TO TEXT'S NEWSLETTER