It's Just Not Tennis: Text's Sporting Substitutes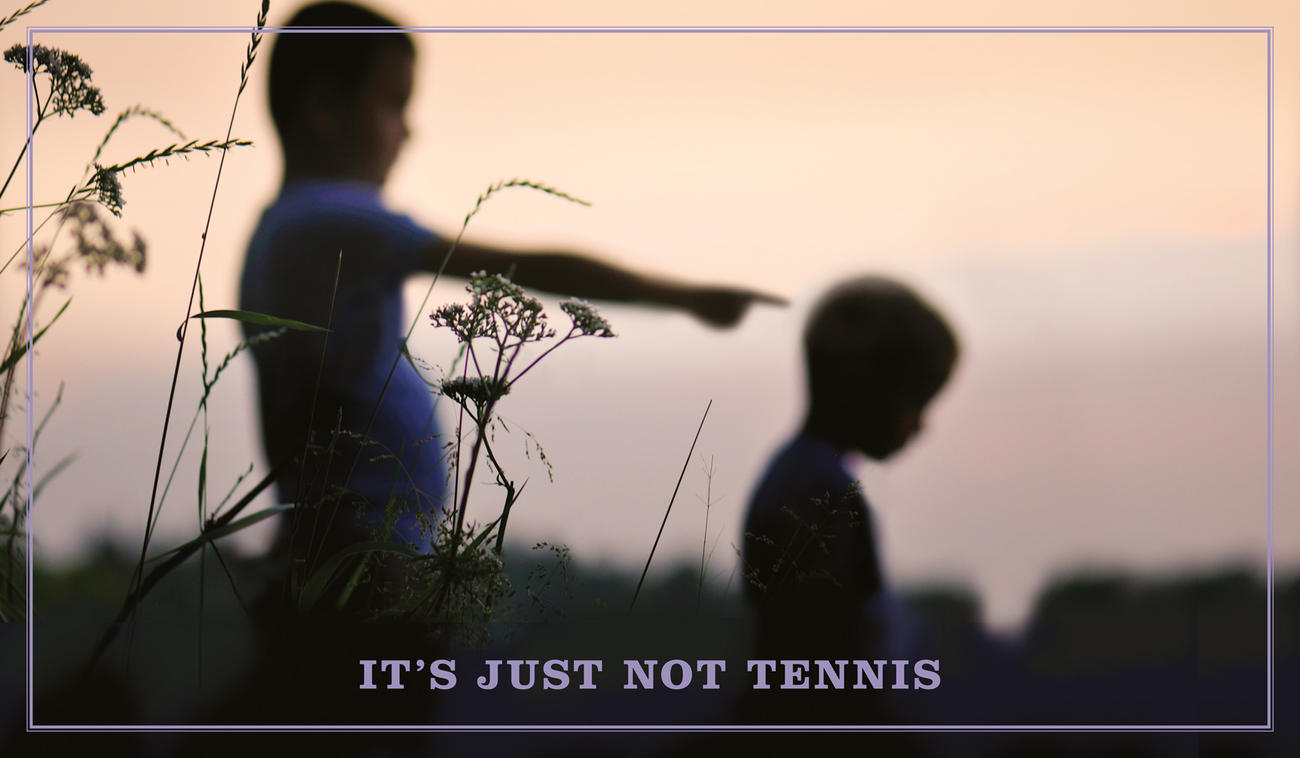 Tennis season is upon us and thus we're all glued to our sets (or screens!) watching that small green ball going back and forth and back and forth and...And that's all it ever does, you know. Apart from the lets and faults and lobs and smashes and aces. Did you ever stop to think there might be other sports out there? Other activities that weren't invented by French monks?
Since we at Text specialise in books, let us help you take your mind off the little green ball for a while and rediscover the wide world of sports. 
Readers, on your marks, please.
Get set.
Go!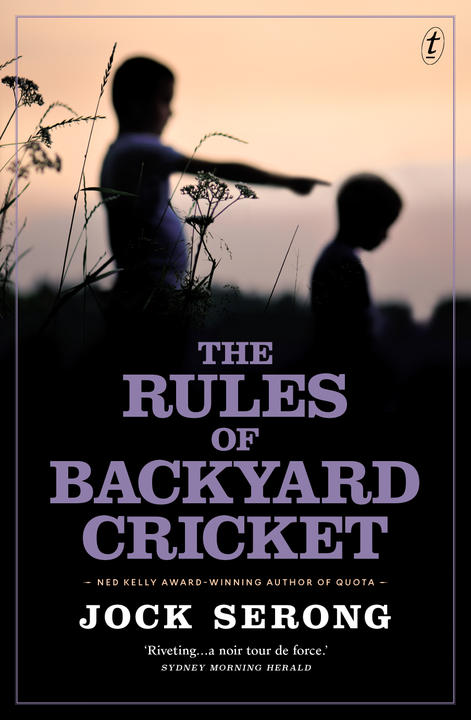 The Rules of Backyard Cricket by Jock Serong is not only just cricket! It's also a compelling literary crime novel that's currently shortlisted for the 2017 Victorian Premier's Literary Award for Fiction.
Darren has two big talents: cricket and trouble. No surprise that he becomes an Australian sporting star of the bad-boy variety—one of those men who's always got away with things and just keeps getting. Until the day we meet him, middle aged, in the boot of a car. Gagged, cable-tied, a bullet in his knee. Everything pointing towards a shallow grave.
The Rules of Backyard Cricket is a novel of suspense in the tradition of Peter Temple's Truth. With glorious writing harnessed to a gripping plot, it observes celebrity, masculinity and humanity with clear-eyed lyricism and exhilarating narrative drive.
Not feeling up for cricket? How about footy?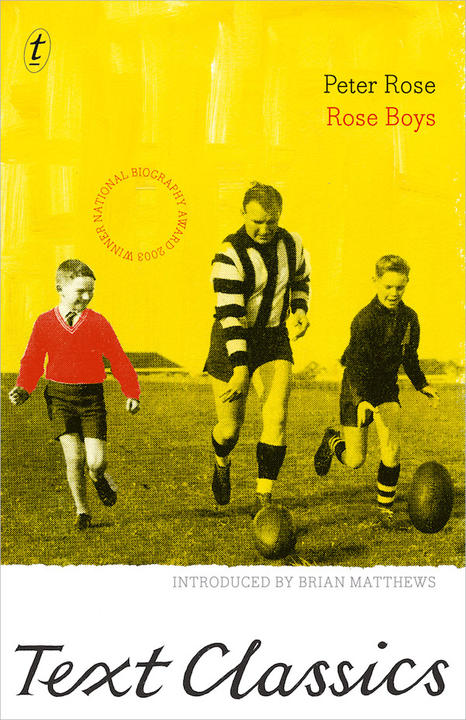 Rose Boys by Peter Rose won the Colin Roderick Award for the best Australian book in 2001 and the National Biography Award in 2003.
Peter Rose was born in 1955 and raised in Wangaratta, in northern Victoria. His father was a legendary player for, and later coach of, the Collingwood Football Club. His older brother, Robert, also played for Collingwood, and opened the batting for the Victorian state cricket team. When Robert was left a quadriplegic by a terrible car accident, his glittering career as a footballer was over. Rose Boys is Peter Rose's moving tribute to his late brother and an incredible account of a family torn apart and brought together by tragedy.
'A deeply felt, passionately uplifting story.' Weekend Australian
Footy not quite your cup of tea? Okay, we've got rugby…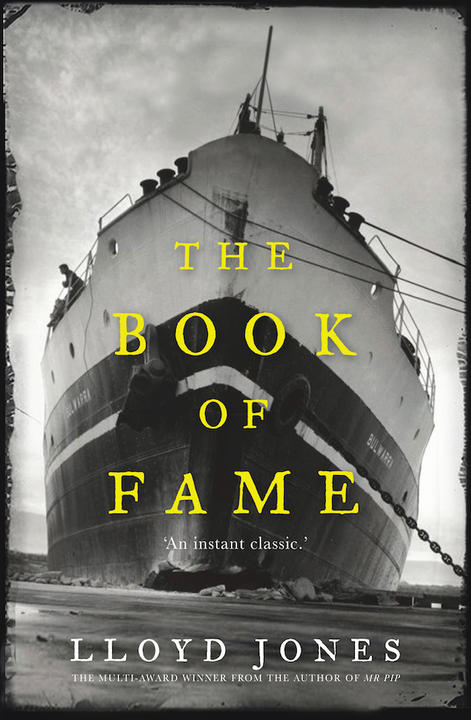 The Book of Fame by Lloyd Jones won the 2003 Tasmania Pacific Prize for Fiction and the 2001 Deutz Medal for Fiction in New Zealand. 
In August 1905 a party of young men took ship for England, among them four farmers, two bootmakers and a boatbuilder: Bunny and Fats, Bubs and Massa and all the Georges and Billys. They set out from Auckland, never dreaming they would conquer the world. They were bound for fame. This fictional account of the first All Black tour of the UK takes you on their journey from innocence to celebrity taking in all the sights and games in between. 
'"Exquisite" and "rugby" seem an odd juxtaposition. But it's the only way to describe Lloyd Jones' The Book of Fame…It's a book about blokes, bluff outside, but discerning inside, blokes who speak poetry, the way we all would speak if we could put our finest feelings into words…It's a beautiful book: complete, strong and poetic.' Bulletin
Need something more cerebral? Will poker tournaments do?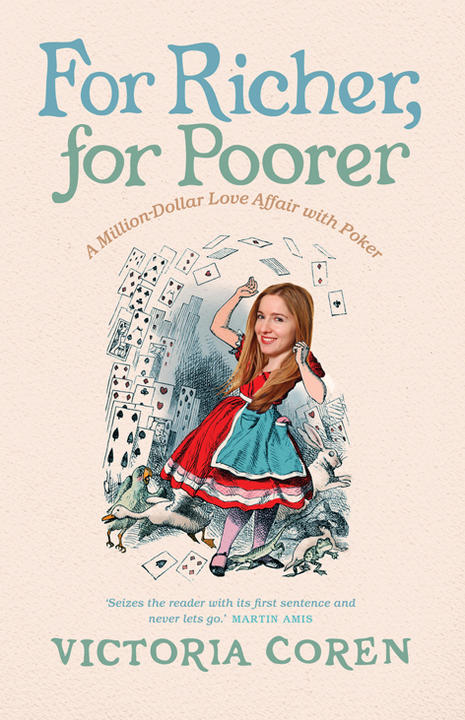 For Richer, For Poorer: A Million-Dollar Love Affair with Poker by Victoria Coren documents the extremely competitive and peculiar world of poker tournaments.
When Victoria Coren was a kid her brother dealt her in to a game of poker. When she grew up she won the European Poker Tour.
This is the story of that million-dollar win and of Coren's twenty-year obsession, from the seedy charm of illegal cash games to the wonderland of Las Vegas. There is friendship and there is money; there is loneliness, heart-break and defeat. And there is that magical, dreamlike tournament when the cards are all falling Coren's way.
'Coren's entertaining anecdotes are interspersed with a commentary on the hands she played on the way to winning her one-million-dollar prize. Even though we know the outcome it makes for a nail-biting read.' Daily Mail
Not enough sweat and tears? You can toughen up with boxing...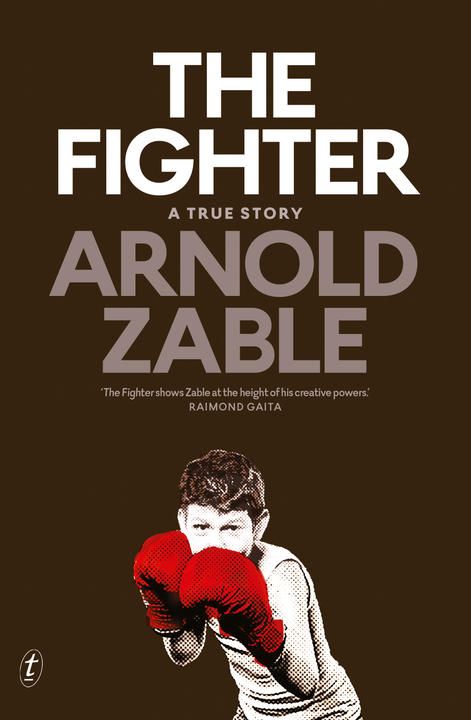 The Fighter : A True Story by Arnold Zable is currently  shortlisted for the 2017 Victorian Premier's Literary Award for Non-Fiction.
The Fighter is a moving and poetic portrait of a compassionate man, but also a window onto the unnoticed recesses of Melbourne. Henry Nissen was a champion boxer, the boy from Amess Street in working-class Carlton who fought his way up to beat some of the world's best in the 1970s. Now he works on the Melbourne docks, loading and unloading, taking shifts as they come up. But his real work is on the streets. He's in and out of police stations and courts giving character statements and providing support, working to give the disaffected another chance.
'Arnold Zable performs his own masterclass in literary shadowboxing in The Fighter...[He] has a superb eye for detail and it serves the narrative exceptionally well…Zable channels the story of an ordinary man, a good man, who, to this day, is still winning on points.' Saturday Paper
Is the strong competition getting to you? Some marathons might slow the pace...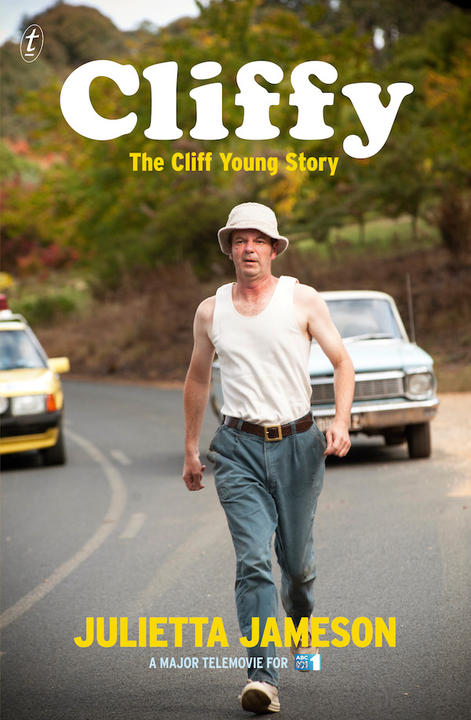 Cliffy by Julietta Jameson celebrates the life of one our most eccentric icons. We think this excerpt from the book says it all:
'I saw this bloke standing there in his desert boots and Fletcher Jones strides and shirt and I said to him, "Come to watch, have you?" and he said, "Oh no, I've come to race." A few of us started to laugh. You couldn't help it. It was a marathon, 26 miles, and a stinking hot day. The north winds out at Lara would just sear across the country beside the You Yangs,' said Craven. 'The race started and I took off. I just want to run a reasonable 10 miles. I was running along and, the next thing, this little bastard, he just ran past me in his desert boots. We'd gone about five miles and he tapped me on the arse and said, "Come on mate, keep it going," and I'd been club champion. I'd been Victorian middle distance runner of the year and I thought, "shit" and I pulled out of the race.' 
Cliff finished in three hours and two minutes.'
'Jameson deftly re-creates the drama of the race and the comical colliding of two worlds—Cliffy's Beech Forest team and Sydney's A-list crowd—at the starting line on April 27, 1983…This is a compelling tale entertainingly told.' Weekend Australian
Need to speed things up? What about another Aussie icon, Mr Richie Benaud?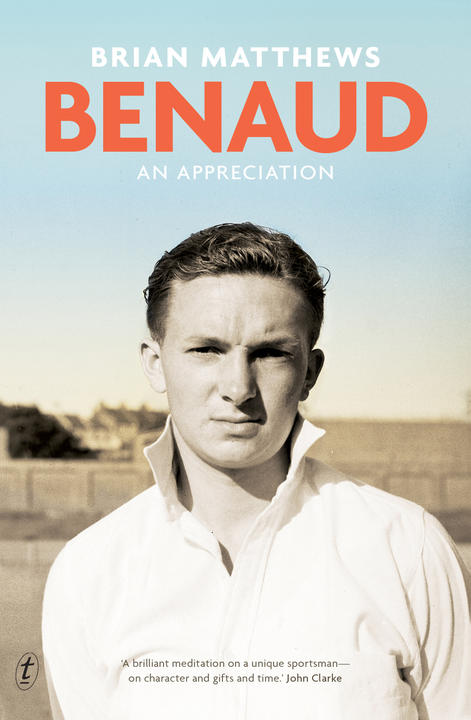 Benaud: An Appreciation by Brian Matthews is fast gaining its own appreciation society. To generations, Richie Benaud was an astute observer of cricket, a fixture of television coverage. Behind the public façade was a charming man whose modesty and firmness of opinion dictated that no one would write his official biography—and no friend of his should help an unofficial biographer.
In Benaud, Brian Matthews offers a personal appreciation of Richie Benaud: the dashing exponent of leg spin, innovative captain and prolific writer about the game, but also the intensely private individual. From backyard games in the 1950s and an encounter at Old Trafford to Benaud's heyday in the commentary box, Matthews traces the contours of the life of one of the greats.
'A cracking read…The young Benaud who stares so intently from the front cover of this excellent book would be extremely pleased with the result...and no doubt would have no trouble finding an appropriate word or two to show his pleasure for it, I think, along the lines of "a marvellous book this, marvellous".' Footy Almanac
Still not sure which sport you're after? This one has ALL of the sports: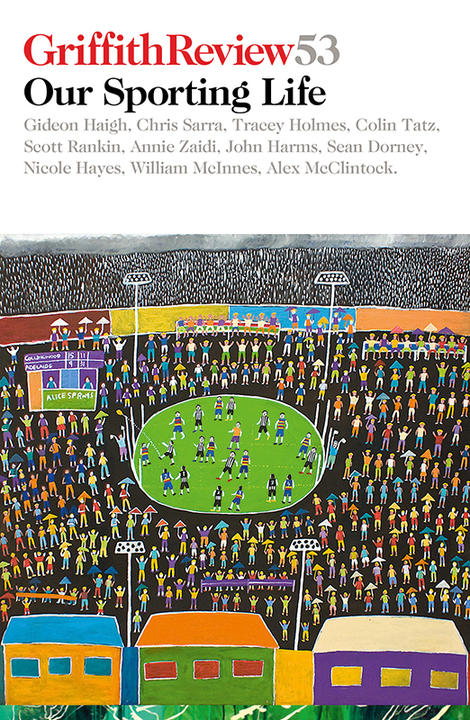 Griffith Review 53: Our Sporting Life, edited by Julianne Schultz.
Sport lies at the heart of Australian identity. It has become big business and is central to politics and community. Our Sporting Life explores what this really means beyond winning and losing: a celebration of excellence and a way of belonging, where good and bad literally play out. From the Olympics and the great team competitions to personal pursuits, sport draws us together, fuels endless conversations and provides unrivalled opportunities for leadership and fun.
With essays by Gideon Haigh, William McInnes, Alicia Sometimes, Colin Tatz, Tracey Holmes and more, this has got you covered sports-wise.
And we've made it to the finish line. As far as we're concerned, all the above titles are winners and are more than worthy competitors for your summer sports attention. You'll never want for tennis alternatives again.
Happy Reading,
The Texters
FRIENDS OF THE CHILLER
SUBSCRIBE TO TEXT'S NEWSLETTER