Holiday Cocktails the Don Tillman Way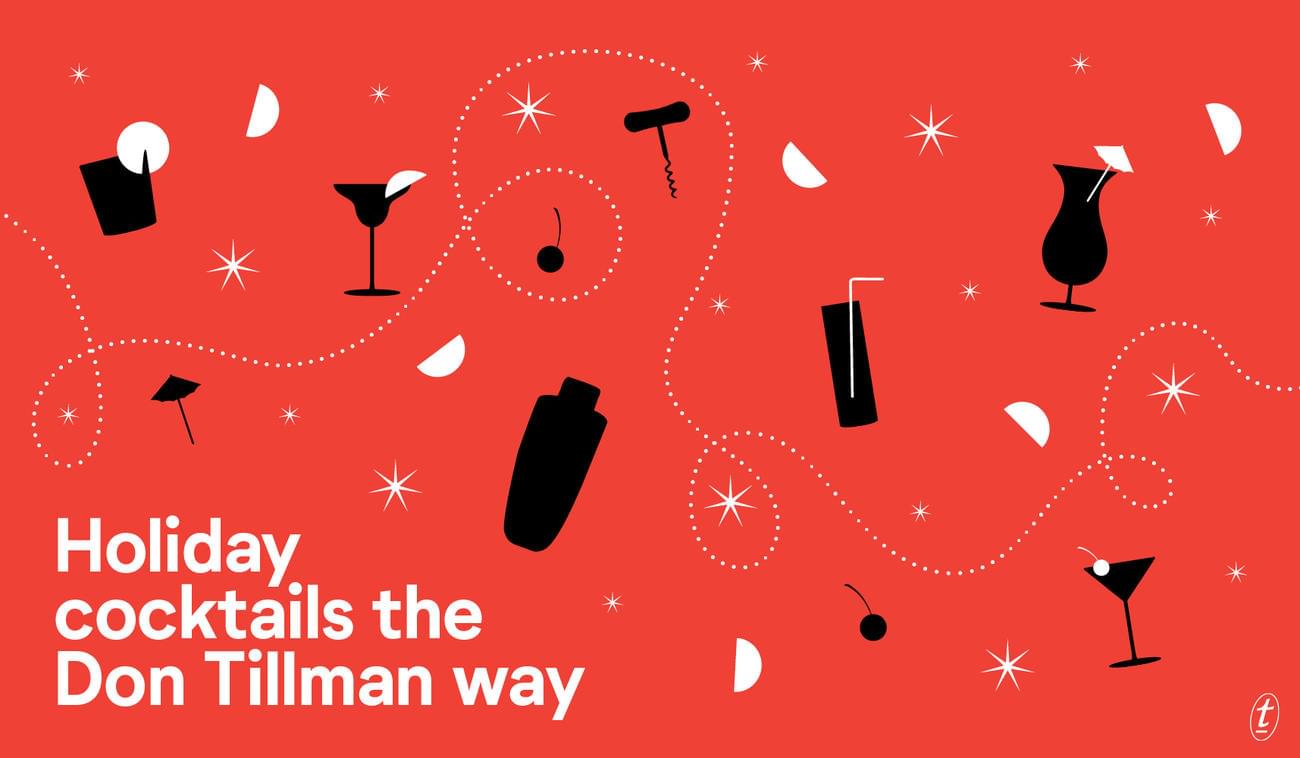 The holidays are almost upon us and you know what that means…It's time to kick back, relax, and indulge in a few weeks of non-stop eating, napping, gift unwrapping and, of course, impressing family and friends by mixing the perfect holiday cocktail.
Feel as if your cocktail-making skills are a bit lacklustre? Never fear. Professor Don Tillman, star of the bestselling Rosie novels, has created the perfect companion to assist you this Christmas: Don Tillman's Standardized Meal System. This stocking-sized pocket hardback is packed full of seasonal recipes and handy tips on stress-free entertaining. But perhaps the most important thing you'll learn from this book is how to make the World's Best cocktail. The Don Tillman way.
We Texters love a good cocktail, so we conducted thorough 'research' and tested two of Don's recipes a couple of weeks back. They were so delicious that we want to share the recipes with you! Over to you, Don.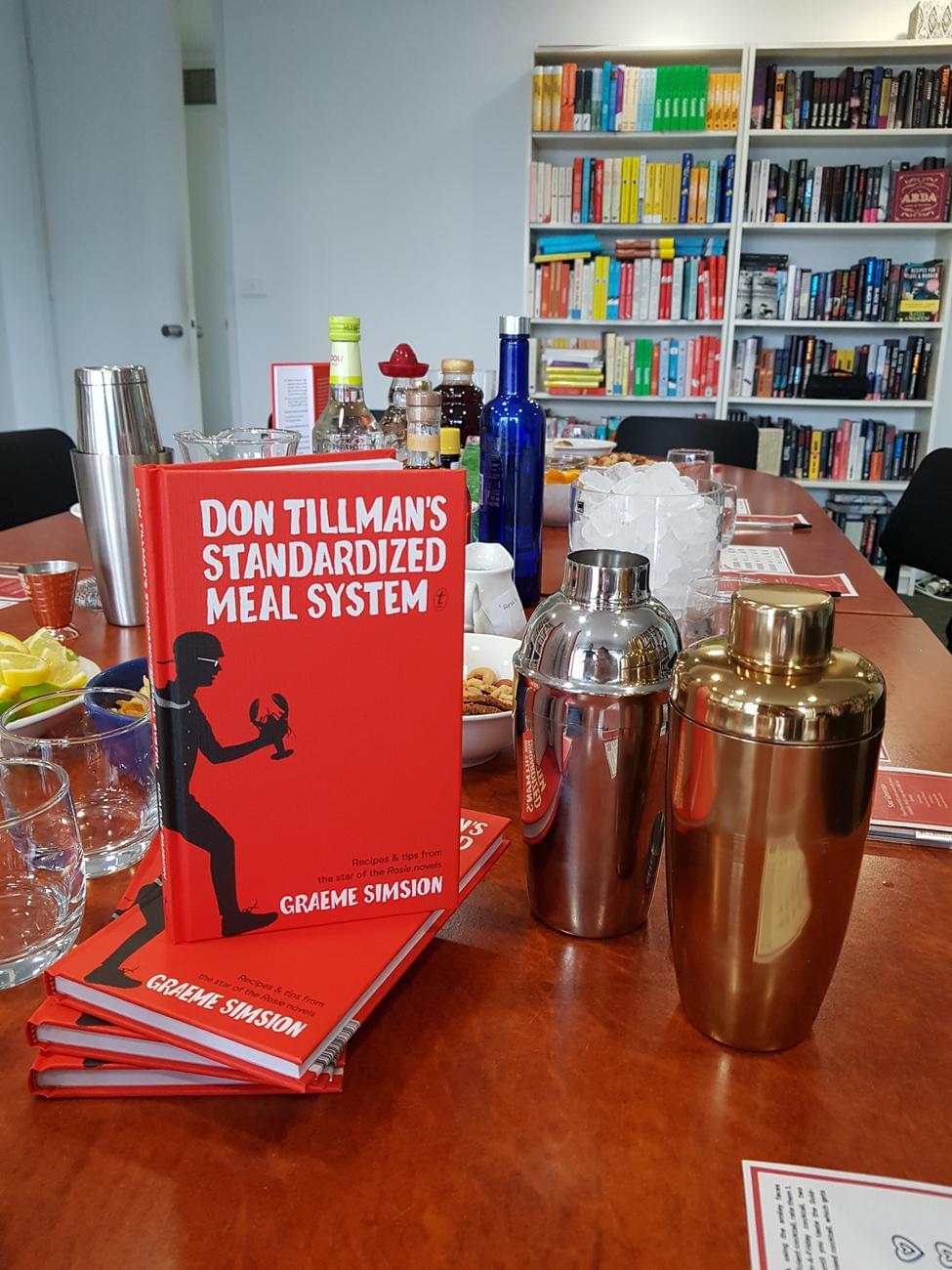 Pomegranate Margarita
Ingredients
12 ml freshly squeezed lime juice (retain 2 lime halves after squeezing)
9 ml Cointreau (variation: 6 ml Cointreau, 3 ml Blood Orange Cointreau)
15 ml silver tequila
6 ml mezcal
30 ml commercial unsweetened pomegranate juice
Chili salt (or regular salt)
Spread salt (1/2 a teaspoon per glass) on chopping board over an area of 3 x 1 cm. Wet rims of glasses with the post-squeezing lime halves (or water). Dip half (180 degrees) of each rim in the salt. Put glasses in freezer.
Quarter-fill a cocktail shaker with ice and add ingredients (excluding salt). Shake for at least 45 seconds. Pour into glasses.


Don Tillman's Sour Generator
Ingredients 
60 ml vodka (or equivalent) 
30 ml freshly squeezed lemon or lime juice 
30 ml agave syrup (or equivalent) 
15 ml bitters (or equivalent) 
Garnish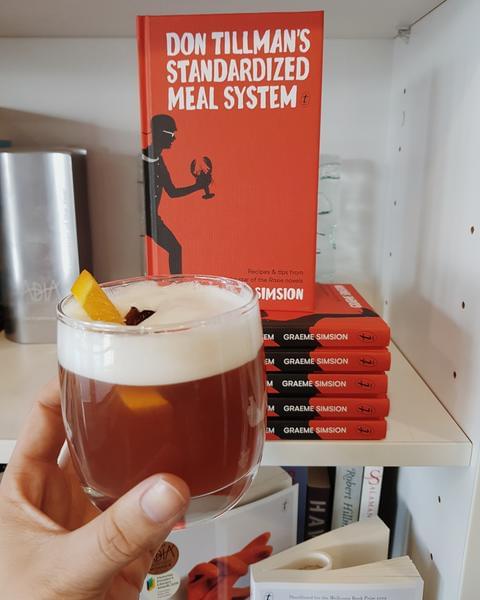 Select base liquor from vodka, gin, tequila, mezcal, white rum, cachaça, any whisk(e)y, dark rum, brandy, pisco, sherry (less alcoholic, less conventional).
Select lemon or lime juice.
Select sweetener from simple syrup (heat 1 cup of water with 1 cup of sugar until sugar dissolved), triple sec (e.g. Cointreau), agave syrup (with tequila or mezcal), maple syrup (possibility with whisk(e)y). Sugar can be used directly (e.g. in a caipirinha) but it must be dissolved in the citrus juice.
Select optional supplementary ingredient (any liqueur or fortified wine or even unfortified wine, vermouth or sherry, Campari, orgeat (almond) syrup, bitters of any kind).
Select optional garnish (slice or rind of fruit, maraschino cherry, sprig of mint or another herb).
The formula can be varied, but a starting point is: put 60 ml base liquor, 30 ml juice, 30 ml sweetener, 15 ml supplementary ingredient (two dashes for bitters) in a shaker 1/3 filled with ice. If you want a frothy result, add an egg white. Shake vigorously for at least 45 seconds. Pour. Garnish with garnish. If you want a longer drink, add soda (in which case, don't use egg white).



Refer to book for Don Tillman's special cocktail-naming system.

Keen for more cocktail know-how; curious about how the Tillman meal system can revolutionise your approach to shopping, cooking and eating; or just want more stories of life with Don, Rosie and Hudson?
Pick up a copy of Don Tillman's Standardized Meal System for yourself or the Rosie fan in your life.
FRIENDS OF THE CHILLER
SUBSCRIBE TO TEXT'S NEWSLETTER