Helen Garner's Undiscovered Masterpiece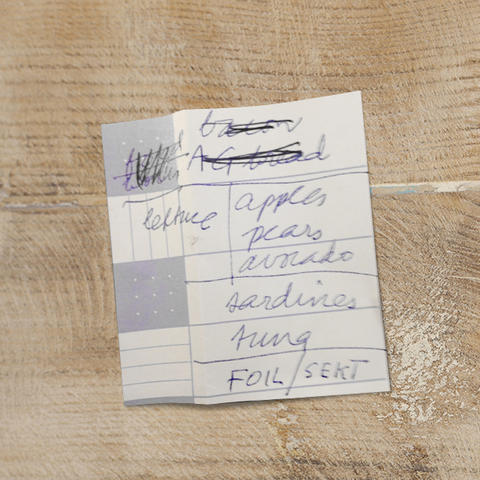 You said you'd read anything she wrote, even her shopping list. So – here it is, fresh off the kitchen table, Helen Garner's shopping list. 
This is classic Helen Garner: pithy, straight to the point and incisive. She eats bacon, lettuce, apples, pears, some sort of bread, avocado, sardines, tuna, uses FOIL and something called SEKT. Does anyone know what SEKT is? Do WE want some SEKT?
Also, we're not entirely certain of what she's written in the top left-hand corner, but you can bet your bottom dollar it's Literature with a capital L. 
Text would like to thank Helen Garner for graciously providing this insight into the heady everyday life of an Australian great. (Or for finally bending to our incessant demands and pulling this out of the recycling just to shut us up – take your pick.)
FRIENDS OF THE CHILLER
SUBSCRIBE TO TEXT'S NEWSLETTER