fridayfrivolity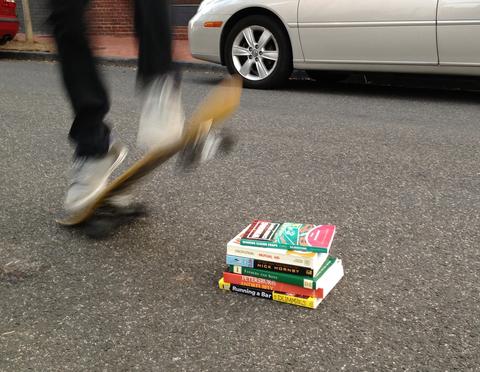 Bookshelfies: photos of readers and their bookshelves.
I used to tear off and eat the bottom of book pages. Until I was basically 13. I would roll them into little joint-looking things and then eat them idly while I read. Weird reading habits.
Cormac McCarthy's 3 punctuation rules, and how they all go back to James Joyce.
The writing tools of famous authors. That's a lot of fountain pens, Neil Gaiman.
10 great literary references in rap lyrics.
Watch some librarians rocking out to the Beastie Boys' 'Sabotage'.
5 iconic food moments in literature.
The Academic's Ellipsis (AcE) is used by those who wish to demonstrate just how much more they know about how to use ellipses than you do. A field guide to common punctuation.
"Little Red Corvette" would have been perfect for [James Joyce's] tenor—not to mention it's a song that could have been written about Molly Bloom. Karaoke picks for famous authors.
The quotable Jane Austen for evil people: Sense and Sensibility edition.
FRIENDS OF THE CHILLER
SUBSCRIBE TO TEXT'S NEWSLETTER