fridayfrivolity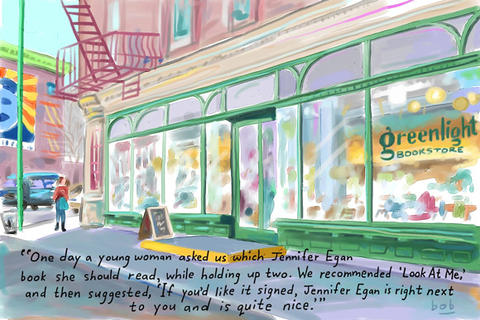 Cartoonist Bob Eckstein drew his favourite bookshops for the New Yorker.
Harvard confirms book is bound in human skin. (This headline makes me happier than it should.)
'I grow pissed…I grow pissed…' More drunk texts from famous authors.
Lovely photo-portraits of booksellers in their natural environment.
Quiz: How well do you know your short stories?
Sometimes when people say "show, don't tell," what they mean is that they find the characters sympathetic, the story is moving forward, and they even like the conflict, but they just don't like the way you wrote it. What they'd really like to do is steal the idea and write it themselves, because honestly, they would do a much better job. The writing workshop glossary.
Book characters that Benedict Cumberbatch made better.
The Secret Olive Garden, Watercress Down and other literature-themed restaurants.
Quiz: Which English do you speak?
Conflict in literature, through the ages.
FRIENDS OF THE CHILLER
SUBSCRIBE TO TEXT'S NEWSLETTER