fridayfrivolity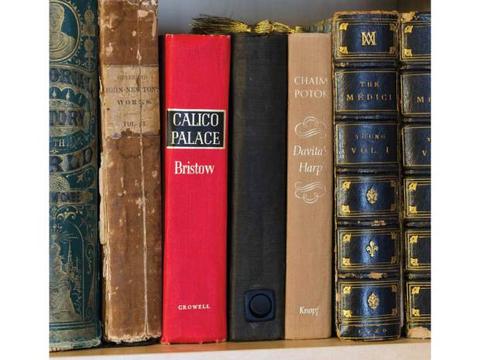 Here's a great tutorial that shows you how to turn old books into a bookshelf boombox.
10 bizarre literary landmarks that everyone should visit.
BYRONIC HERO Super-cool cool guy.

CANON All the literature that's fit to print. Declare it dead or meaningless or obsolete every few years. Revise as necessary.
A dictionary of literary terms.
17 truly awful literary characters you love to hate.
Who wrote it—Bret Easton Ellis or Dr Seuss?
If they can live through this 1000 page magnum opus by the existential king himself, they can live through any meeting with the relatives. Books to use to screen potential lovers.
like last week
you couldn't leave the house
because you were too busy looking at a bird
is it the bird thing again?
hi
whoa
hi
whoa
i wasn't LOOKING at a bird
wow where is this even coming from
the BIRD
wouldn't stop LOOKING
at ME
Texts from Edgar Allan Poe.
The KGB killed Camus, and other literary myths and conspiracy theories.
FRIENDS OF THE CHILLER
SUBSCRIBE TO TEXT'S NEWSLETTER