Friday Links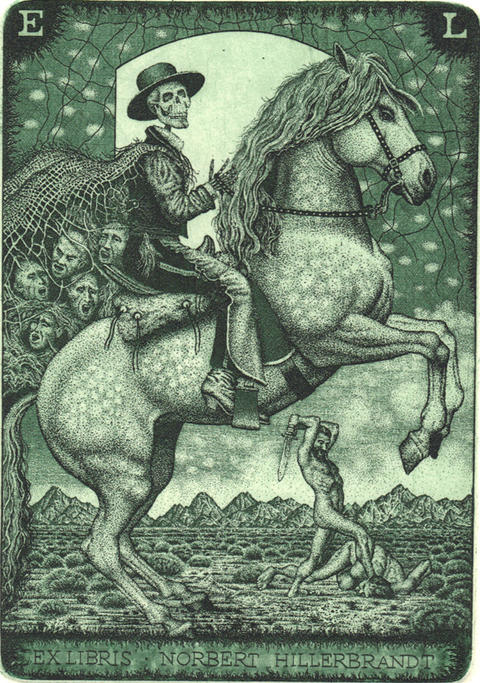 15 gorgeously macabre book plates.
for a complete answer, message me your address and i will send you a 120-foot document of my thoughts: Jack Kerouac's online dating profile.
Beautiful polaroids of books in unexpected places.
He was a funny-looking child who became a funny-looking youth—tall and weak, and shaped like a bottle of Coca-Cola. Can you guess these classic fictional characters from their descriptions?
A tumblr of poets without their clothes on. Pretty much what it says on the tin.
The Artists' & Writers' Cookbook: a rare 1961 treasure trove of unusual recipes and creative wit.
The questionable fates of famous authors' birthplaces. Only two are now Starbucks! (Another one is opposite a Starbucks.)
FRIENDS OF THE CHILLER
SUBSCRIBE TO TEXT'S NEWSLETTER