Friday Links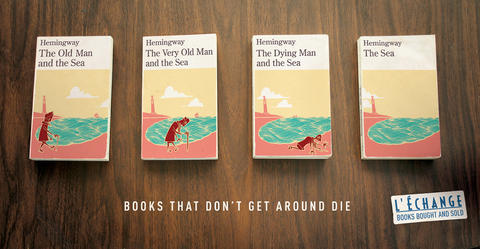 Brilliant book ads encouraging people to read.
Word and Film think of their dream casts for favourite books.
A very special book vending machine.
Hyphen. An incredibly popular mark, particularly amongst hipsters and domesticated fowl. This is the sexiest punctuation mark. Use generously, especially if you might self-define as 'sinewy,' 'urbane' or 'saturnine.'
 A guide to the meaning and usefulness of punctuation marks.
Thanks, Textbooks: the finest examples of ridiculous academic writing.
FRIENDS OF THE CHILLER
SUBSCRIBE TO TEXT'S NEWSLETTER