Friday Links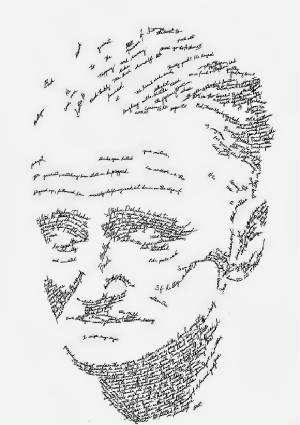 5 artistic renderings of authors in their own words. (The one above is James Joyce as Ulysses.)
What book are you? Let's hope it's one you've read.
A nifty storage unit for a bike that also doubles as a bookshelf.
Rapunzel cut all her hair off and everyone was totally into it but one unexpected consequence was that she kept getting hit on by women. Fairy tales for twenty-somethings.
Famous last words: the epitaphs of 15 authors.
25 great DIY ideas for bookshelves.
Are we tired of GIF tumblrs yet? Here's one for people who work in publishing.
FRIENDS OF THE CHILLER
SUBSCRIBE TO TEXT'S NEWSLETTER