School's Out—Brave, Smart and Adventurous Holiday Reading for Kids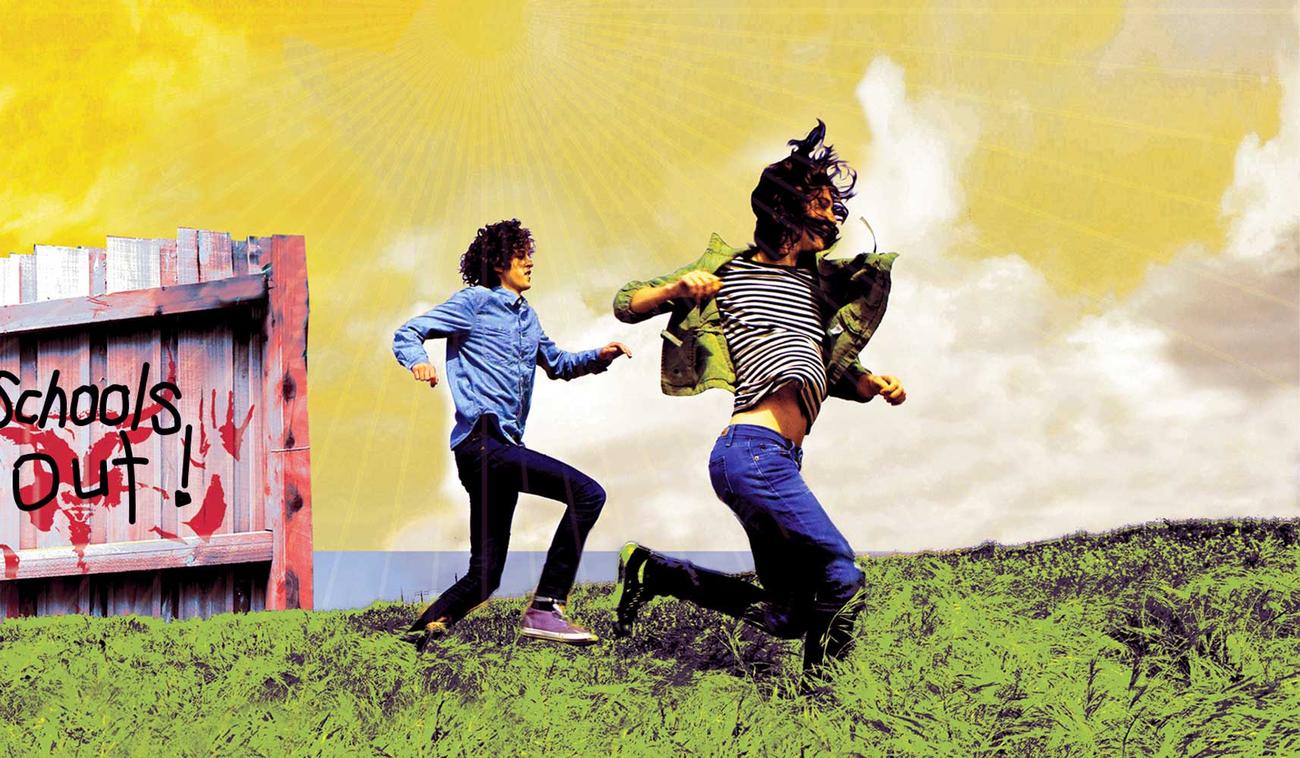 'We don't need no education...'
I'd like to think that Roger Waters would think twice about his gloomy 1979 proclamation today.
But while we are full of admiration for the teachers, librarians, teacher-librarians, principals, department heads, subject coordinators, admin staff, teacher organisations and curriculum bodies for all the excellent and tireless work they do, there is something deliciously anti-authoritarian about Pink Floyd's iconic anthem.
And because school's out, here are our book recommendations for children and young adults to dive into this school holidays, featuring the kind of protagonist Text loves best: questioning, brave, smart and adventurous, reaching out to the rebel in all of us.

The Minnow, Diana Sweeney
A 2015 CBCA shortlistee and winner of the 2013 Text Prize. Pregnant teenager Tom has dropped out of school after her world is torn apart to make sense of everything that has happened. An intensely moving story with an unforgettable protagonist and a  whimsical feel that belies the heartbreaking truth of tragedy, grief and loss.
'Quietly powerful and compelling. A tender, lyrical book about love, loss and starting over.' Meg Rosoff
The Bridge, Jane Higgins
Our fierce and thought-provoking 2011 Text Prize winner explores the dangerous complexities of warfare in a futuristic setting. When their high school gets blown up, Nik and his friends cross into enemy territory. Its gripping sequel, Havoc, was published in March this year to rave reviews.
'A brilliant novel with echoes of John Wyndham's The Chrysalids, its young protagonists show heart in a world of despair.' West Australian
The True Story of Spit MacPhee, James Aldridge
An Australian classic for the young adult who loves camping and the great outdoors. Barefoot country boy Spit MacPhee, who rarely goes to school, is taken in by a family, but he is determined to stay true to his independent Huckleberry Finn spirit. James Aldridge describes Spit wonderfully: 'An Australian boy who asked absolutely nothing of anyone because he expected others to ask nothing of him.'
Friday Brown, Vikki Wakefield
In this 2013 CBCA Honour Book, runaway Friday Brown meets a gang of kids who live in an abandoned house. A stunning portrayal of outsiders, small-town Australia and facing your past, Friday Brown is contemporary YA fiction at its best.
'There are no words to describe this novel adequately. There is only humbled, awestruck, heartbroken silence.' Mostly Reading YA
The House that Was Eureka, Nadia Wheatley
Sixteen-year-old Evie has left school and can't find a job in the suburb her mum and step-dad have moved to: Newtown, in inner-city Sydney. The past and present collide when she meets Noel and discovers the history of their connected terrace houses.
'Wheatley's book has urgency and a fierce strength...The characters from both eras are "alive and flying", freedom fighters who are aware that they are making history.' Maurice Saxby, The Proof of the Puddin'
Puberty Blues, Gabrielle Carey and Kathy Lette
This iconic coming-of-age novel follows teenagers Deb and Sue as they navigate the sunkissed, freewheeling experience of adolescence.
'I don't recall reading Puberty Blues so much as devouring it. I was about thirteen, alone in my bedroom with the door firmly shut. I was fascinated.' Kylie Minogue 
Fire in the Sea, Myke Bartlett
Fire in the Sea, another great Text Prize winner, is a fast-paced thrilling adventure with a feisty heroine who is not afraid to fight for what she knows is right. Sadie is sixteen and bored with life in Perth. It's summer, and lazing on the beach in the stifling heat with her cousins and Tom is a drag. Then something comes out of the sea. 
'A thrilling adventure with a Katniss Everdeen-style heroine...this is one showdown you won't forget in a hurry!' Dolly Magazine
Browse more great kids' reading here.
FRIENDS OF THE CHILLER
SUBSCRIBE TO TEXT'S NEWSLETTER