Wonderful press for Eimear McBride and A Girl Is a Half-formed Thing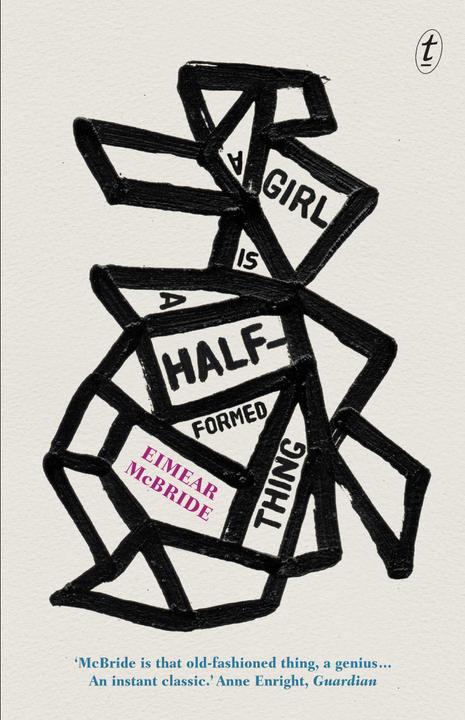 This incredible debut novel is a sensation: since its publication, A Girl Is a Half-formed Thing has received rapturous critical acclaim, with all reviewers agreeing that it is a book unlike any other.
'If James Joyce or Virginia Woolf were a young Irish woman in the 21st century, they may have created a novel as challenging and emotionally confronting, yet ultimately satisfying, as Eimear McBride's debut,' says Good Reading.
A Girl Is a Half-formed Thing fits into the discomfiting Irish tradition of writing about darkness, says the Guardian: 'The novel doesn't offer consolation, but leaves the reader with the sense that they know something essential, vital even, that they could not have come to know by any other imaginative means. Without question, McBride's novel belongs in the company of the best books of the dark.'
'The book's greatest feat is that it outstrips the intellect and becomes foremost visceral in effect, a matter of the stomach and soul instead,' says HTMLGIANT.
'McBride pummels and pounds her sentences, stretches, inverts, teases out language till it re-forms into her own particular syntax,' says Dina Ross of Books Now! 'It takes a while to settle into her jagged sentences, her backwards-forwards glancings. But A Girl Is a Half-formed Thing rewards and ripples with its own music.'
The writing style and narration is 'crushingly intimate', says Bernadette Ni Beirne on Bellaloopa. 'McBride's syntax, damaged, broken and tortured, is the perfect medium for her story.'
'It stands in a category all its own,' says Jenni Kauppi at Open Journal. 'You won't read anything like it for some time.'
Listen to Eimear McBride on ABC Radio National's Books and Arts Daily, and read an interview with her over at the Australian Writers' Centre.
A Girl Is a Half-formed Thing is available now from bookshops and online.
FRIENDS OF THE CHILLER
SUBSCRIBE TO TEXT'S NEWSLETTER