Who Is Your Favourite Dog in Literature? Tell Us for Your Chance to Win.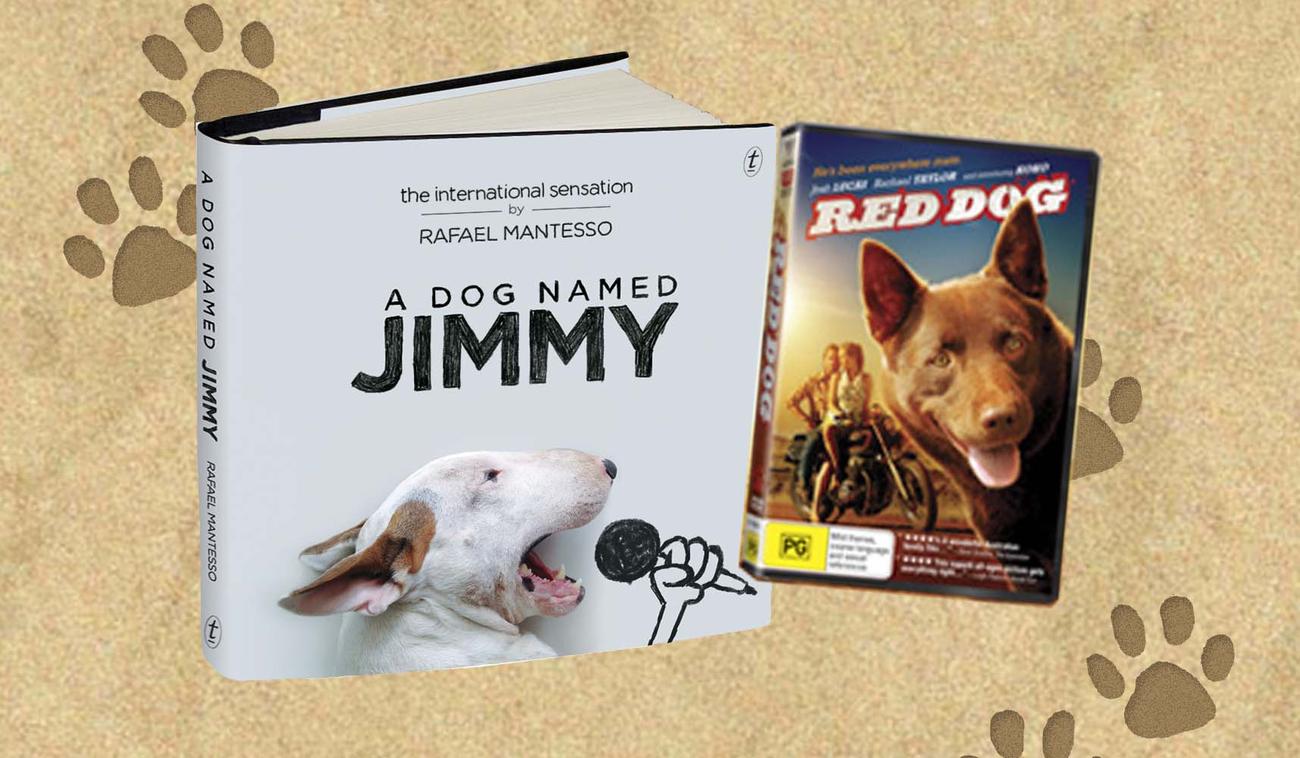 Somewhere a dog barked...and then, occasionally, leapt straight out of the darkness and into the centre of the story where it captured the hearts of readers everywhere.
Tell us about your favourite dog in literature and be in the running to win one of ten copies of the gorgeous new coffee-table book A Dog Named Jimmy, plus a DVD of the smash-hit Red Dog.
A Dog Named Jimmy features more than 100 charming and cheeky images of the world's favourite bull terrier, Jimmy Choo. During the summer of 2014, Jimmy went viral on the internet, when his owner, Brazilian visual artist Rafael Mantesso, started posting images of Jimmy in various poses and costumes, often with quirky line illustrations as backdrops. You can see some of the images on Jimmy's Facebook page.
To celebrate the release of A Dog Named Jimmy, we are giving ten copies away with the Red Dog DVD. Red Dog is based on the incredible true story of a terrific Kelpie who hitched his way to a mining town in WA and won the hearts of all its residents. Red Dog was based on the novel of the same name by Louis de Bernières and won the Best Film Award at the Australian Academy of Cinema and Television Arts Awards (AACTA), 2012.
To win the book and DVD, simply tell us in the comments who is your favourite literary hound.
And for a little inspiration, read on for some favourites from Text staff.
This competition is open to AU/NZ residents only, entries close midnight ADST Sunday 1 November. Winners are eligible for one pack only and will be notified within seven days of the competition closing date.
Léa Antigny, publicist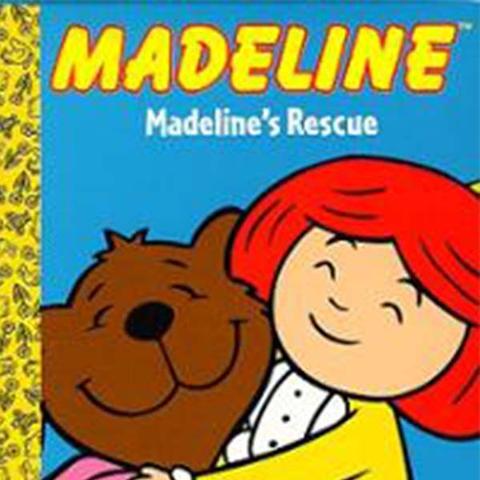 My favourite little rescued stray is Genevieve, the juggling, maths-doing dog from the Madeline series. Throughout preschool and primary school, I was relentlessly teased for being the shortest in class, so I strongly identified—perhaps stronger than is healthy—with Madeline, the precocious little brat who 'may be teeny-tiny, diminutive petite'. Genevieve was a stray dog who rescued Madeline from drowning in the river Seine—a childhood experience we can all relate to—after which she became an unofficial boarder and mainstay at the old house in Paris that was covered in vines, and there was not a thing Lord Cucuface could do to stop her. 
Michelle Calligaro, digital manager
The dingo in Stephen Daisley's Coming Rain is one of the most striking animals I've encountered in fiction. She is smart, cunning, fierce when hunting and gentle and protective with the young.  Set in the WA wheatbelt, Coming Rain is largely the story of two men—shearers, roustabouts—who travel around looking for work. But this is the dingo's home and she is always there in the shadows, hunting, waiting, and struggling to survive the human invasion of her land. She makes you reconsider everything you think you know about the bush.
Kirsty Wilson, sales & marketing director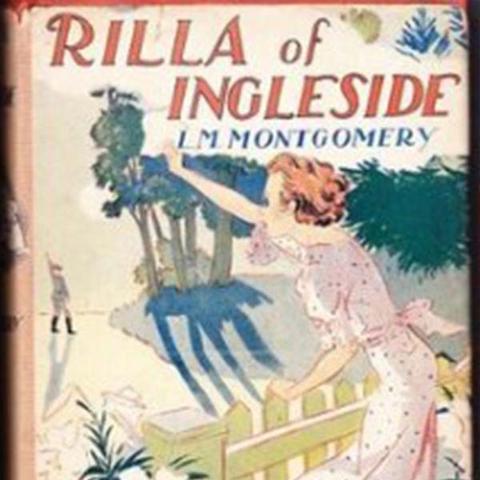 My favourite literary canine is Dog Monday, a wonderful character in L.M. Montgomery's 1921 novel Rilla of Ingleside. (Rilla is Anne of Green Gables' youngest daughter, and—spoiler alert—her dad is Anne's former high school rival Gilbert Blythe.) Rilla of Ingleside is set 'on the home front' during WWI, as three of Rilla's brothers enlist to serve in Europe. After the eldest of them, Jem Blythe, departs their sleepy little town by train, Dog Monday won't go home with the family, and instead sits on the platform at Glen St Mary Station waiting for his master for four years. One of the brothers, the lovely Walter, doesn't return from the war, and that's very sad. But the scene toward the end, in which Jem Blythe comes home on an afternoon train to find no one waiting for him but his old arthritic dog, is one of the most moving I've ever read. 
Rebecca Starford, editor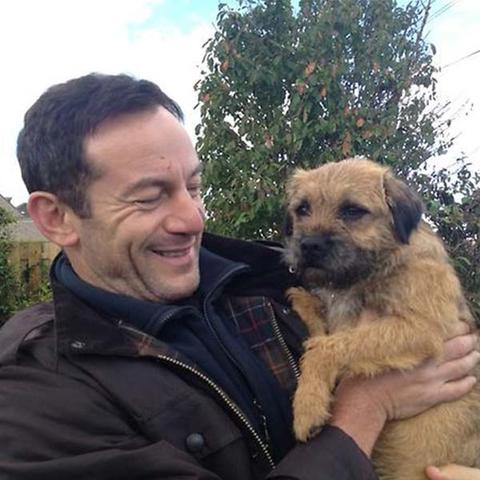 The older I get, the more of a sucker I am for stories with dogs. I never used to be so soft, but now I have a dog of my own—a not so intelligent terrier-cross called Jumble, himself named after the trusty companion of William Brown, the tearaway hero of Richmal Crompton's children's book series, Just William—I am a pushover. Recently, my favourite literary canine is the Ambassador from Kate Atkinson's Started Early, Took My Dog. After Jackson Brodie, the novel's poetry-loving private detective, rescues the bitzer from a violent skinhead in a park, he and his new best friend are inseparable for the rest of the novel—Jackson even smuggles the Ambassador into his hotel room. Swoon!
Alice Lewinsky, publicist
While most readers of J. M. Barrie's Peter Pan are quickly charmed by the titular lost boy, the idea of a dog for a babysitter had my six-year-old heart racing. Nana is a Newfoundland and she's damn good her at job, tucking the Darling children into bed, ensuring they take their medicine and just generally keeping the household afloat. Warm, friendly and with a shiny coat of fur, Nana seemed like the perfect mix of discipline, patience and cuddles. I might be considered an 'adult' these days, but I certainly wouldn't mind having a dog like Nana around.
Jane Pearson, senior editor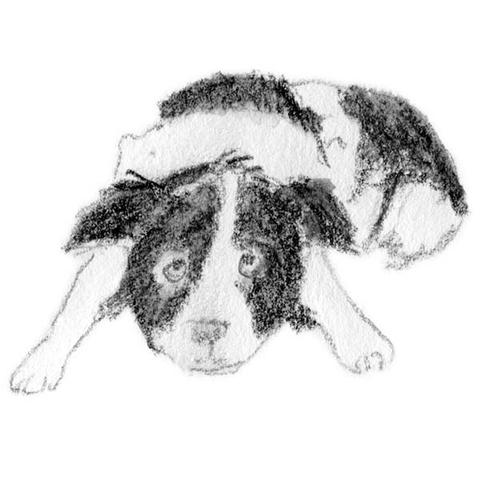 Maude is a 'black-and-white collie with slightly-too-large, black, hairy, upstanding ears and a freckled nose'. She's Molly's dog in Martine Murray's delightful novel Molly and Pim and the Millions of Stars, and she's the best. Not showy or superior like the cat Claudine, just everything a dog should be: there by Molly's side—with a tail-wag at the right moment, a bark to alert Molly to danger or something interesting, and an always-listening ear for Molly's troubles. She doesn't like being cuddled but she lets Molly do it anyway. That's just about the ultimate in dog-love. And, as Molly says, 'It's always nice to sing to Maude.'
FRIENDS OF THE CHILLER
SUBSCRIBE TO TEXT'S NEWSLETTER