What Do You Do at an International Book Fair?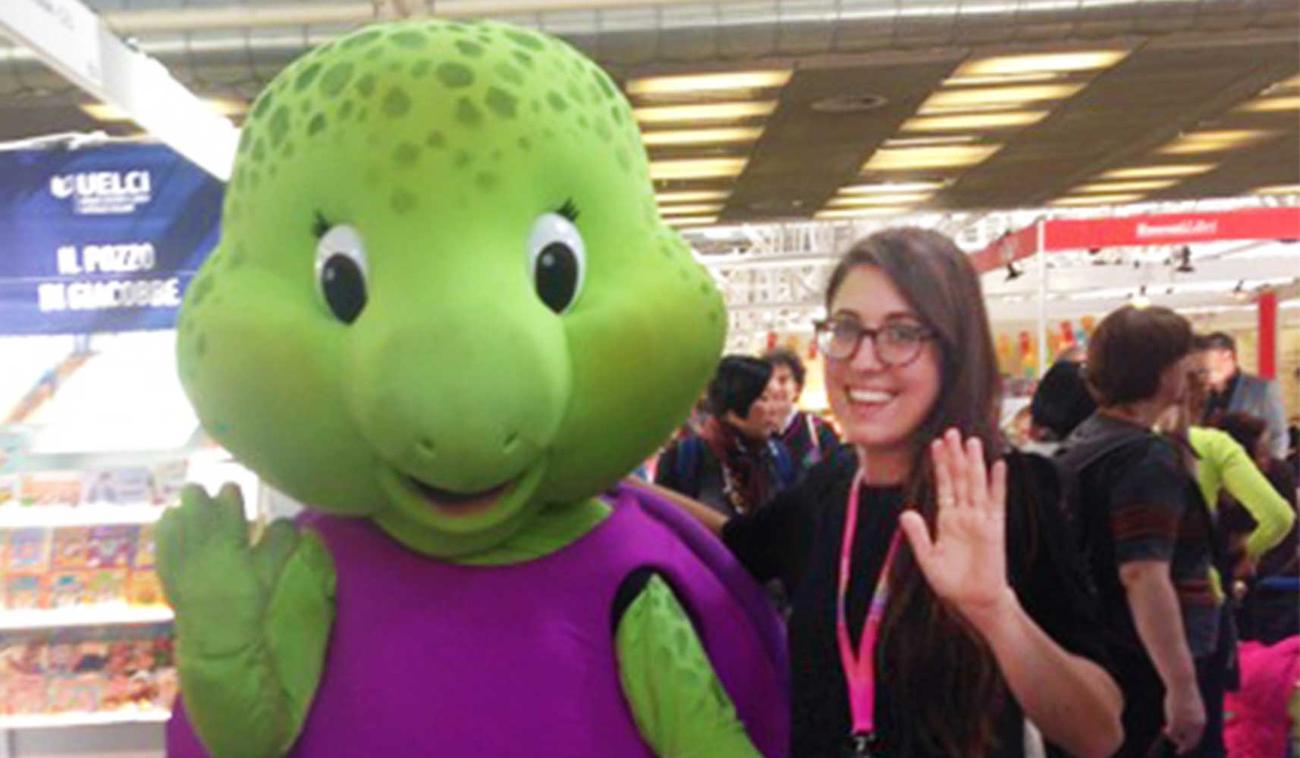 Alice Cottrell, Text's Rights Administrator, describes the excitement of  attending two international book fairs for the first time.
Walking into a book fair is like seeing the entire publishing industry in physical form. Thousands of publishers from around the world come together to buy and sell book rights.
This year I attended the Bologna Book Fair and, shortly afterwards, the London Book Fair. The thirty-hour journey from Australia to Europe meant that for the first couple of days I was amped up on coffee, sugar and adrenaline. At the fairs, during a frenetic whirl of meetings, dinners and drinks, I pitched our titles to English language publishers in other territories, translation publishers, audio publishers and film producers. My goal at all book fairs is to take the work of our authors to as large an audience as possible.
Book fairs are a fantastic reminder of the expansiveness of both the publishing industry and readers' tastes. Walking through the aisles, past hundreds of stands, I was reminded that there are more genres than I could possibly list. From horror to philosophy, history to sport, travel to crime, sci-fi to erotica (in London I was pitching sci-fi erotica, thanks to Krissy Kneen), the breadth of books out there is mind-boggling. There is a huge world of literature outside of our office, our list and our country, and there are many stories to be told.
Bologna is a children's book fair, so it's not uncommon to see giant fluffy toys wandering the aisles (see photo) or overhear sentences like 'and it's the Nazi foetus who narrates the story'. During my meetings I asked publishers about their lists, what they've acquired recently, what's working well in their country and what's not so popular. It's interesting to see trends and patterns emerging through the questions of various publishers. Following the success of books like The Fault in Our Stars, many publishing houses seem to be searching for the latest reality-driven narrative for their young adult list. (As always, there is an exception to every rule. One editor will proclaim, 'No angels! No dystopia! No vampires!' while the next will say 'We're looking for dystopian fiction, and do you have anything with angels or vampires?')
Largely absent from both the Bologna and London book fairs are authors. Though some do attend (and there are events with big-name authors), the primary focus is on publishers. We are there on behalf of our authors, representing them and their interests to the rest of the publishing world. It's an enormous privilege and a big responsibility.
After the fair, the follow-up begins. I've typed up my scrawled notes, and am sending books and manuscripts for consideration to publishers far and wide. Now it's a waiting game.
FRIENDS OF THE CHILLER
SUBSCRIBE TO TEXT'S NEWSLETTER