We talk to Kate Grenville about Her New Book, The Case Against Fragrance.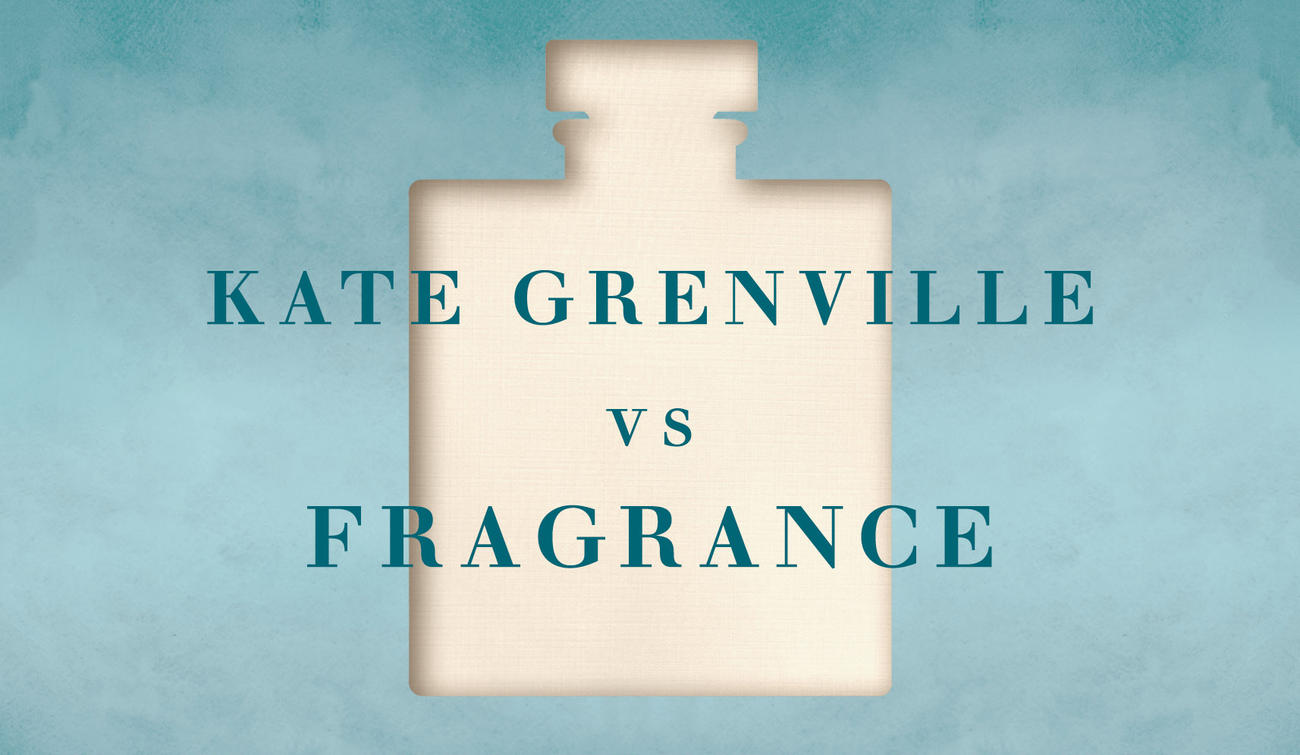 Text has just published The Case Against Fragrance by Kate Grenville, a beautifully written, clear-eyed investigation of the science of scent and the power of the fragrance industry.
Did you know that as much as a quarter of the population suffer headaches when exposed to scent? We talk to Kate, one of Australia's greatest writers, about the trouble with fragrance and why she decided to do something about it.
---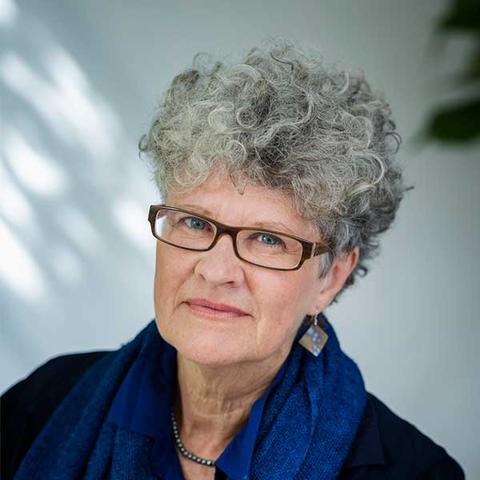 The Case Against Fragrance is your first scientifically researched non-fiction book. Why did you decide to write about the effect fragrance has on some people?
I've known for years that fragrance and I don't get on – it gives me headaches.  But when I was on tour to promote my last book, I realised just how hard it is to avoid synthetic scents. That means, if they give you a headache, you have a headache a lot of the time.  I'd never heard anyone talk about having the same problem, so I thought it must just be me – until I went online and discovered that, on the contrary, there are a lot of us. One in three people get some kind of health problem from fragrance – headaches, asthma, skin allergies, nausea, coughing, sneezing, sore eyes…  I started to read the scientific research about the connection between fragrance and those symptoms, and what I found out seemed worth sharing, especially since there are so many of us.
Is there any research on the ways fragrance can affect our long-term health, as well as those short-term symptoms?
Nearly all fragrances these days are synthetic, rather than made from flowers, and a lot of them have only been developed fairly recently – within one lifetime. Some of these new chemicals are carcinogens, and some are hormone disruptors. There's a lot of ongoing scientific research about them, but there hasn't been enough time yet to know what the long-term effects on humans are.  When it comes to those fragrance ingredients, we're essentially the lab rats in a giant experiment.   
How did you go about researching this book?
There's a lot of wild talk online about fragrance.  There are fragrance fans and fragrance haters, and a lot of what they say isn't what you'd call completely reliable. For this book I only used research that was published in peer-reviewed scholarly journals – that is, properly run, evidence-based studies. There's a huge body of quality research that's publicly available.
Why do you think an issue that evidently affects so many people is not talked about?
We're bombarded with a lot of stuff about how wonderful fragrance is – it's always been a symbol of glamour and status. To admit (even to yourself) that this glamorous, high-status stuff makes you sick is quite hard. You feel out of step with everyone else.  The other thing is that smell is a very personal thing. It's pretty difficult to tell someone that the way they smell – because of the perfume they're wearing – is giving you a headache. As a result,  many people do what I did for years – condemn yourself as an oddball, and just put up with it.
You mention that some people are sceptical when others complain about fragrances: have you faced a lot of scepticism for writing this book?
I expected a lot of scepticism, but the opposite has happened: when I tell people I'm writing a book called The Case Against Fragrance, a huge number of them light up and tell me their fragrance story – the headaches, the sneezing, the coughing, the asthma. 
On the other side, I've been hearing a lot of the myths about fragrance. One is that fragrances – especially expensive ones – are made from flowers. The truth is that it used to be, but  not any more. Synthetic fragrance chemicals are hundreds of times cheaper than pure essential oils made from flowers, so naturally the fragrance manufacturers prefer them.  And consumers won't know, because the ingredients of fragrance don't have to be declared on the label – the one word 'fragrance' or 'parfum' is all the law requires, and that one word can encompass a couple of hundred different chemicals. 
When you began writing this book, did you have an ending in mind? Or did you just plan to let your curiosity steer you?
The book began as private research to satisfy my own curiosity, and that curiosity shaped the book – one question led to another. As I went on asking questions, one of the biggest surprises was the lack of regulation. The fragrance industry is regulated only by itself – consumer protection is almost entirely left to the same people who make and sell fragrance. Government consumer-protection agencies have very limited power in this field. Scariest of all, there's no requirement for new fragrance chemicals to be tested before they're released onto the market. That, coupled with the fact that ingredients don't have to be declared, makes fragrance an unknown quantity. Yet our world is now saturated in the stuff – not just personal products like perfumes and shampoos filling the air in every office, every bus and every cinema, but ambient fragrances (those reed diffusers and air fresheners) filling shops, taxis and even private homes.  We take it for granted, but perhaps we shouldn't. 
Did your experience as a fiction writer influence the way you wrote the book?
I wanted to write a very accessible, personal book while at the same time presenting what the science has found. So I tried to make the writing as user-friendly as possible, keeping it as light and lively as I could while still being true to the science. I also worked to make the book feel like a story – it's really the narrative of what I found out, starting with that first question: Am I the only person who gets sick from fragrance? and taking the reader with me on the journey of discovery that came from there.
What do you hope your book will achieve?
I hope the book might break the silence around fragrance and start a conversation about it.  Fragrance is an optional extra in life, not an essential (there are plenty of good fragrance-free products these days, everything from deodorant to insect repellent, so we have a choice about using it). But, for many people, living in a cloud of fragrance is just a habit. They might read the book and still decide to go on using fragrance. But it will be a choice, based on information, rather than an automatic part of their lives. Once they know some of the effects of fragrance – on other people and on themselves – they might make the choice to be more selective about using it. A lot of us will be glad if they do!
 What are you working on now?
Back to my comfort zone – a novel about a woman and the choices she makes, set in the early days of Australian settlement.
FRIENDS OF THE CHILLER
SUBSCRIBE TO TEXT'S NEWSLETTER