We love bookshops so much we want you to give them cake!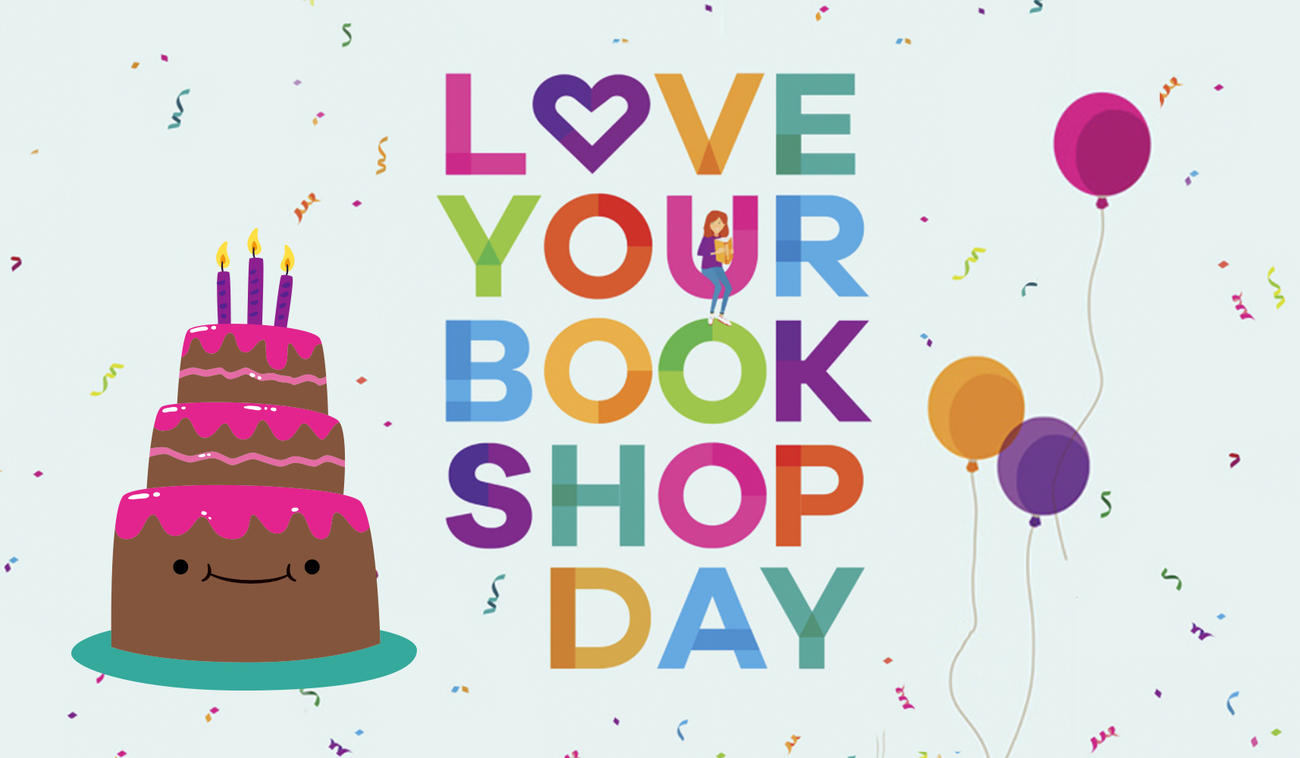 As you might have guessed, at Text we're all pretty enthusiastic readers. We can't resist the wonders that wait within a bookshop.
So in honour of #loveyourbookshopday on Saturday 11 August, we've tried to put our finger on what exactly it is about our local bookshops that gets us all excited.
And to spread the bookshop love, we'd like you to tell Text's Facebook page how much you love your favourite Aussie bookshop (Remember to tag them so they can join in!). We'll then send one of those bookshops a celebratory cake on Love Your Bookshop Day!
---
Jamila Khodja, publicist: 'Bookshops are a haven, wherever you are in the world. If you can just find a bookshop, you will have found somewhere that will welcome you, no matter where you came from.'

Shalini Kunahlan, marketing manager: 'Bookshops are more important than ever: they are cornerstones of ideas, activism and, let's face it, the perfect escape from the less enjoyable parts of being in this world. We are so, so fortunate to have a healthy and diverse Australian-owned bookshop industry. Let's build on it and keep it going, book lovers.'

Rosanna Hunt, publishing assistant: 'Bookshops are my happy place. I love the smell of new books that comforts you as you walk in the door, the friendly booksellers, and the thrill of finding something special to read.'

Elizabeth Cowell, senior editor: 'Bookshop staff are unsung legends – they leave you alone if you want to be left alone, but they'll hunt high and low to find the most obscure title for you if you ask.'

Georgia Brough, marketing/admin assistant: 'There's nothing like the feeling of walking into a bookshop. They are magical places that hold infinite possibilities – perfect for when you want to disappear for a bit or you need to while away an afternoon.'

David Winter, senior editor: 'To visit a good bookshop is to leave behind the hassles of the everyday and go in search of adventure. The discovery of a new favourite book on a shelf is a feeling that no one-dimensional shopping cart can replicate. And, as my partner taught me, book browsing after a few drinks is surprisingly fun – so let's hear it for those bookshops that stay open late.'

Imogen Stubbs, art director: 'As a designer I can't help but judge books by their cover, so I love spending time in bookshops admiring all the new jackets, inspecting different uses of colour and embellishments and inevitably walking out with an armful of surprising discoveries and inspiration (and good reading material!). I enjoy that bookshops encourage contemplation, slowing down and appreciating books for many different reasons.'

Alaina Gougoulis, editor: 'Your local bookshop: where everybody knows your name. And your reading preferences. And where the bodies are buried? Good folks, booksellers. Loyal.'
---
If you've got the warm and fuzzies for a particular bookshop in your life, you're not alone. We're so very lucky to be surrounded by such purveyors of joy and wisdom. Make sure you get out there on Saturday and let your favourite bookshops know how much you value them.
Leave a comment on our Facebook page: tell us which bookshop is your favourite (Remember to tag them so they can join in!) and why by 5pm Thursday 9 August, and we'll send the bookshop with the most comments a yummy cake on Saturday! 
For more details of Love Your Bookshop Day, head to the Love Your Bookshop website here.
Until next time, happy reading!
The Texters.
FRIENDS OF THE CHILLER
SUBSCRIBE TO TEXT'S NEWSLETTER