Two Steps Forward's Top Ten Camino Foodie Tips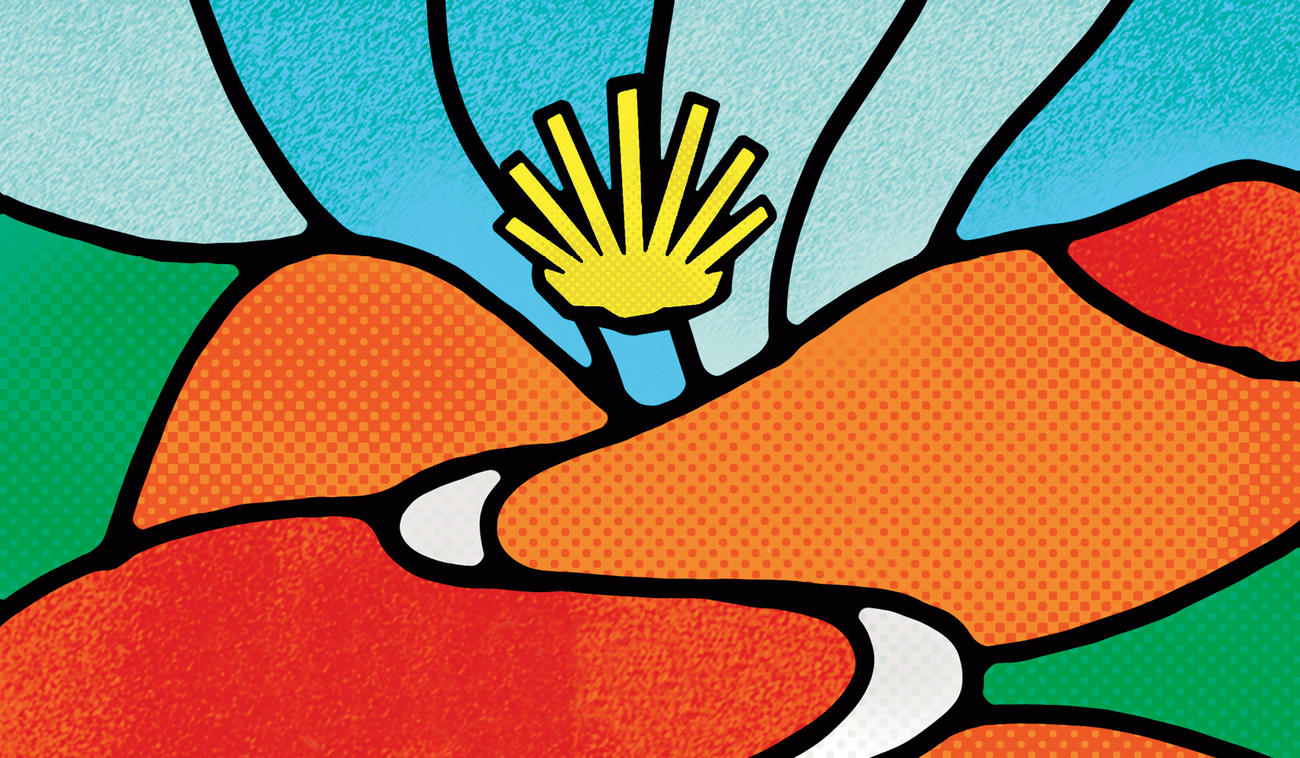 Two Steps Forward is the feelgood novel of the year from Graeme Simsion, author of The Rosie Project and Anne Buist, author of Medea's Curse. Be transported with its main characters to the mountains and valleys of France and Spain for an invigorating and inspirational trek along the Camino.
Zoe and Martin are each at a turning point in their lives.  Following in the footsteps of pilgrims who have walked the Camino – the Way – for centuries, they hope to learn more about where they're going.
And perhaps to find each other.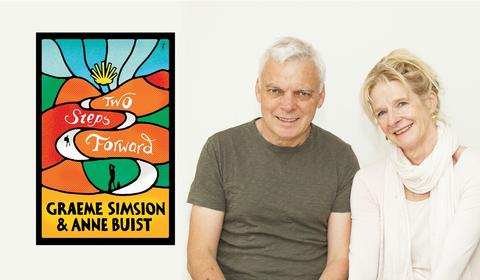 Everyone walks the Camino in their own way, and we know for a fact that for Graeme Simsion and Anne Buist, it involved lashings of good food and wine.
So in addition to checking our calendars, working out how much leave we have and researching the price of a plane ticket to Spain, we also asked Graeme and Anne for their top ten gastronomic recollections and recommendations for the Camino. 
---
Graeme Simsion and Anne Buist's Top Ten Gastronomic Memories of the Camino.
1. Dinner at Arzak in San Sebastian/Donostia in Spain (on the Camino del Norte) – Michelin three-star restaurants are not a traditional part of the Camino, but everyone does the Camino in their own way...and it was Anne's birthday. Strawberries and anchovies were just the beginning. Martin dines there in Two Steps Forward.
2. L'Oustal in Corn, France, on a variant route of the Chemin du Puy. Our hosts at this B&B must have spent our entire tariff on the gourmet meal they cooked. Martin eats there too!
3. Approaching the Spanish border on the Chemin du Puy, the dinner we cooked ourselves with ingredients – including home-made preserves – from the hostel owner's extensive larder. Our host also provided  wine from a plastic bladder at two euros a litre. We shared it, and the meal, with American twins who worked for the CIA – the spy girls. 
4. Tapas in Logrono (Camino Frances) – San Sebastian has the big rep for tapas but it gives nothing away to the local bar in one of the medium-sized towns the Camino Frances takes you through: a stunning selection, shared with the after-work crowd, accompanied of course by a few glasses of Rioja.
5. Pommiers, France. The chef's wife said 'closed tonight' but was overruled by the prospect of a booking. We had the fabulous degustation menu without any other diners to disturb us, but sensed that the owners hadn't quite settled the argument. Graeme left a big tip, and, when we saw the chef for coffee the next morning, it was apparent he hadn't seen it...
6. La Place Verte in St Jean St Maurice. (See photo!) We were desperate for vegetables...and this was the start of stunning meal in a small restaurant in a small village. Zoe eats here with her 'host', Henri, in the novel.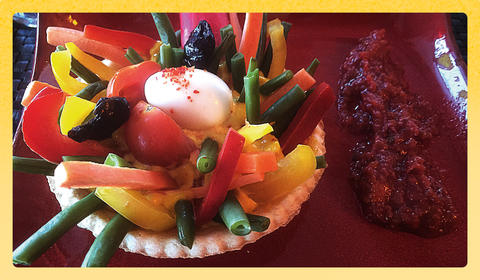 7. Martin has one too many at La Estacion, Mogro, Spain. Wine was a constant on our Camino, but reliable rather than memorable. In addition to an ambitious menu, our host in this small town had a range of old Riojas: both wine and food were big-town excellent.
8. The best pain au raisin (escargot in Australian bakeries) was fresh out of the oven at about 7 a.m. as we walked out of Lectoure, France.
9. A slow-food restaurant in Berducedo, Spain (Camino del Norte) was a gastronomic gem in what seemed the middle of nowhere.
10. Pulpo (octopus) pulled straight from the simmering pot, cut on a wooden board and sprinkled with paprika, and washed down with a glass of rosé. We were surrounded by pilgrims in Melide, with only two days to go.
And every day, after walking, that first glass – red in France, rosé in Spain, Cava in Santiago.
Two Steps Forward is available now in all good bookshops, on the Text website (free postage!) and in eBook.
Until next time, 
Keep reading,
The Texters.
(And we'll see you on the next plane to Spain!)
FRIENDS OF THE CHILLER
SUBSCRIBE TO TEXT'S NEWSLETTER