'This place won't let me go': the importance of landscape in Garry Disher's crime fiction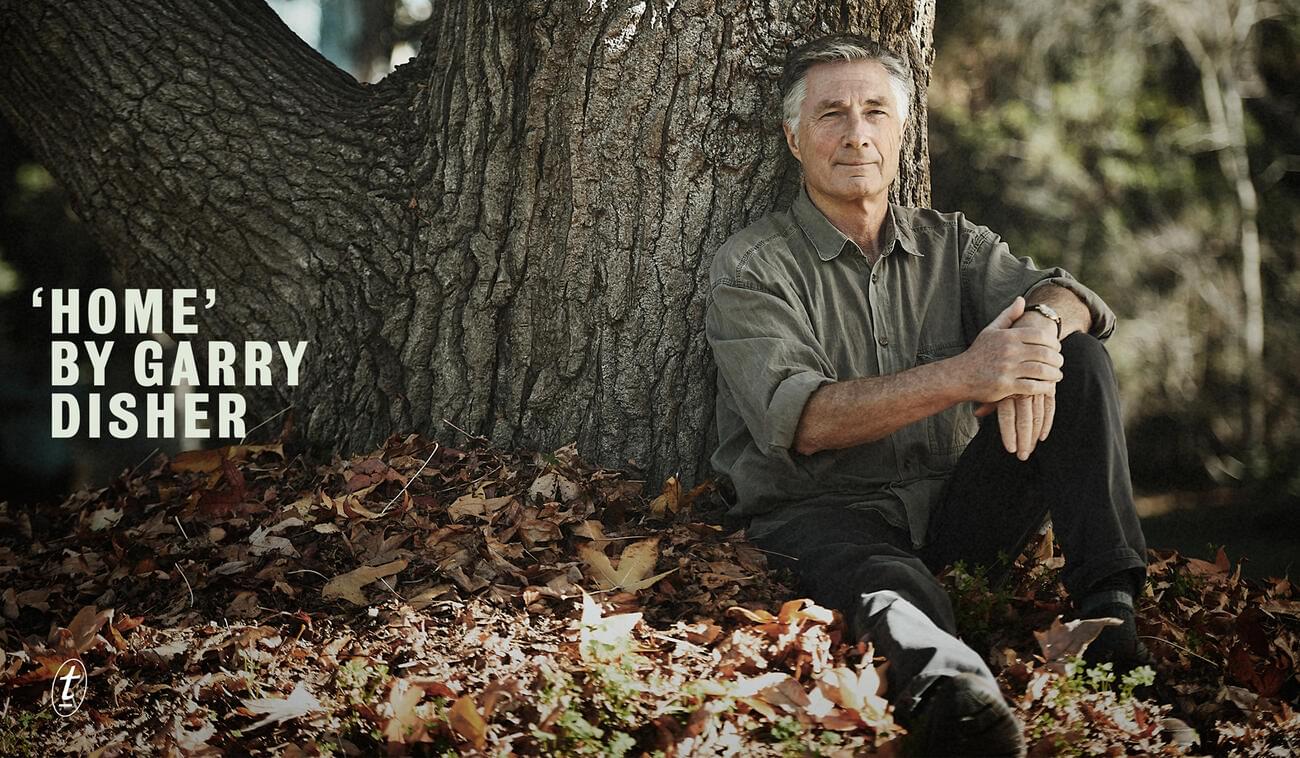 This month we published a new edition of Garry Disher's Booker-nominated masterpiece, The Sunken Road. Described by the Sydney Morning Herald as 'one of the most original, vibrant, compelling Australian novels', The Sunken Road takes place in the wheat and wool country of mid-north South Australia. It's an area the author has used to great effect in his crime novels – particularly his recent bestseller, Peace, and its predecessor, Bitter Wash Road, in which the sun-baked landscape is ever-present. The dryness, the heat, the sense of space and the sparseness of human presence inform every page and drive every action. It is a quintessentially Australian setting for a quintessentially Australian subgenre of crime – it's been dubbed 'rural noir' and Garry Disher is one of its pioneers. In fact, without him, it might not exist at all.
This farming country in the mid-north of South Australia is where Garry Disher grew up, and although he hasn't lived there for years, the area still holds a special place in his heart...
---
I still call it home, even though I haven't lived there since I was seventeen.  'I'm going home for Christmas,' I tell my friends every year.
Perhaps home is where the heart is.  And the search for a true home (a place, a lover, peace of mind) is the theme that drives many novels and films.
Home in my case is the mid-north of South Australia, wheat and wool country three hours north of Adelaide and three hours south of the Flinders Ranges.  I grew up on a farm an hour's school bus ride from Burra, a pretty town that still shows the influence of the Cornish Jacks who mined copper there in the 1850s.  Breaker Morant was filmed in and around Burra, one of my cousins playing a Boer cavalry extra; a cottage row bears my mother's surname; I call the town 'Redruth' in the Hirsch novels, Bitter Wash Road and Peace.
Home.  It's always exerted a pull on my imagination.  No research is needed: I can smell the wheat dust, hear the galahs, feel the stab of the star thistles, taste the minerally canvas flavour of waterbag water, see my father reaping the last row of wheat before our fortnight by the sea at the Del Monte Hotel.  My sister lives in the mid-north.  My cousins farm there, living in the lovely stone houses of that part of the world.
Home.  The mid-north won't let me go, no place since has given me quite the same sense of belonging, and every few years I work it into another book. It's in the children's novels, The Bamboo Flute, Walk Twenty, Run Twenty and The Apostle Bird; Wyatt crops up there to steal a gas pipeline payroll in Paydirt; Inspector Challis visits when his father falls ill in Chain of Evidence.  And Anna Tolley, 'leggy, wilful, auburn-haired, always answering back', in my most ambitious novel, The Sunken Road, could not have lived anywhere else.
I've come home again in the Hirsch novels, Bitter Wash Road and Peace.  Asking 'What if…?' is how many stories get written.  What if I were to see the place through the eyes of an outsider who is obliged to live and work there?  Hirsch is a city boy, busted down to uniform and banished to a small-town, one-officer police station I name Tiverton and based on Hallett, where I went to primary school, and Booborowie, where my parents lived in retirement.  There are still many of these little police stations in various parts of rural Australia.  The officers who serve in them cover large beats and need to be as much social worker and community member as law-enforcer. Home is a circumscribed notion for Hirsch: the police station is the front room of a small house, his dwelling three cramped rooms at the back—when he's not spending all day in his police 4WD.  As he moves from 'home' to his Toyota to a crime scene or a witness's kitchen, he's trying to make sense of his surroundings along with the crimes he's investigating.  He's no Jack Irish, intimately acquainted with inner-city Melbourne, or V. I. Warshawski, at home in Chicago.
But it was my own scofflaw behaviour that first got me thinking about a lone bush policeman's lot.  I was about seven years old and with a group of Grade 3 kids who sneaked away from school at lunchtime to run amok in a hayshed (Hallett's a tiny town, farmland running right up to the back fence of the shop, the school, the pub).  Next day, the policeman called around to ask 'Whodunit?'
We were pictures of innocence at our little ink-welled wooden desks, we kept shtum, but I've not forgotten that man or that day, and when it came to inventing Hirsch I wondered: what adjustments would a man like him have to make?
Other questions followed, until I had Hirsch and the crimes he investigates.  What if he's there under a cloud?  What if he's shunned by his colleagues in the nearby towns?  And no one acknowledges the CIB experience that tells him a suicide is a murder?  And he stumbles upon a massacre while doing a welfare check on Christmas Day?  And he 'volunteers' to be that year's Santa in a spirit of good community relations?  You need a character, a situation and a promise, Sean O'Faolain said.  You also need a place.  Soon it was all unfolding behind my eyes like a ribbon of film.  I could hear the laconic farmers again, smell the diesel tractors, touch a stock gate that's been baking in the sun, see the pink, tan and grey tones in the distant hills, and taste my mother's farmhouse kitchen rock buns.


FRIENDS OF THE CHILLER
SUBSCRIBE TO TEXT'S NEWSLETTER