The 2020 Text Prize is Now Open for Submissions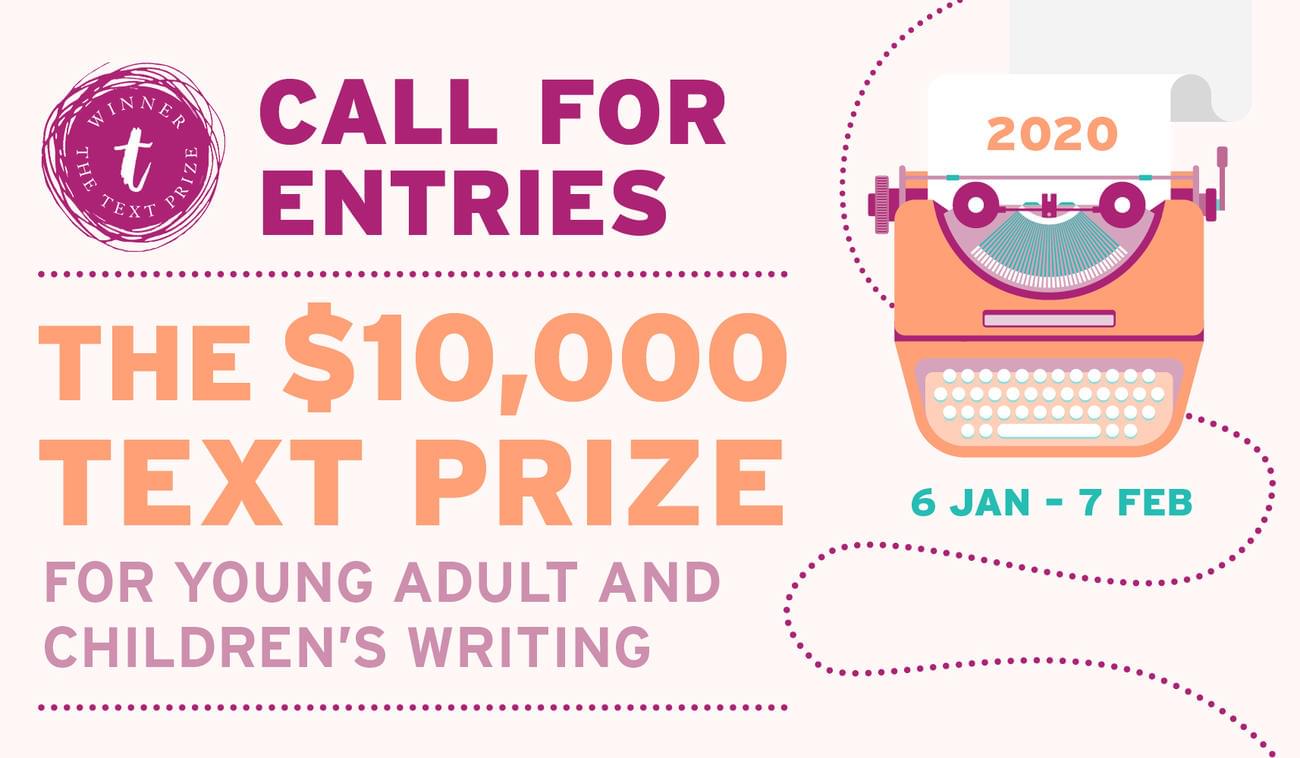 Submissions for the 2020 Text Prize for Young Adult and Children's Writing are now open.
Now in its thirteenth year, the $10,000 Text Prize is one of the most renowned prizes for  young adult and children's writing in Australia and New Zealand.
The Text Prize aims to discover incredible new books for young adults and children by Australian and New Zealand writers. Published and unpublished writers of all ages are eligible to enter with works of fiction or non-fiction. Awarded annually to the best manuscript written for young readers, the prize has unearthed extraordinary, multi-award-winning books and launched international publishing careers. The winner receives a publishing contract with Text and a $10,000 advance against royalties. 
You have until Friday 7 February to send in your unpublished manuscript. That's thirty-two days until the deadline – consider your mind focused! 
Read all about the winner of last year's Text Prize, Georgina Young, here.
And you can read about all of the 2019 shortlisted writers here.
Got questions? Have a look at our frequently asked questions page!
Still got questions? Comment below or email us at books@textpublishing.com.au with Text Prize in the subject line. You can also speak to us on Twitter at @textpubYA and @text_publishing, on Facebook and on Instagram.

Please check the full terms and conditions and download an entry form here. 
FRIENDS OF THE CHILLER
SUBSCRIBE TO TEXT'S NEWSLETTER