Text's New Books in August Giveaway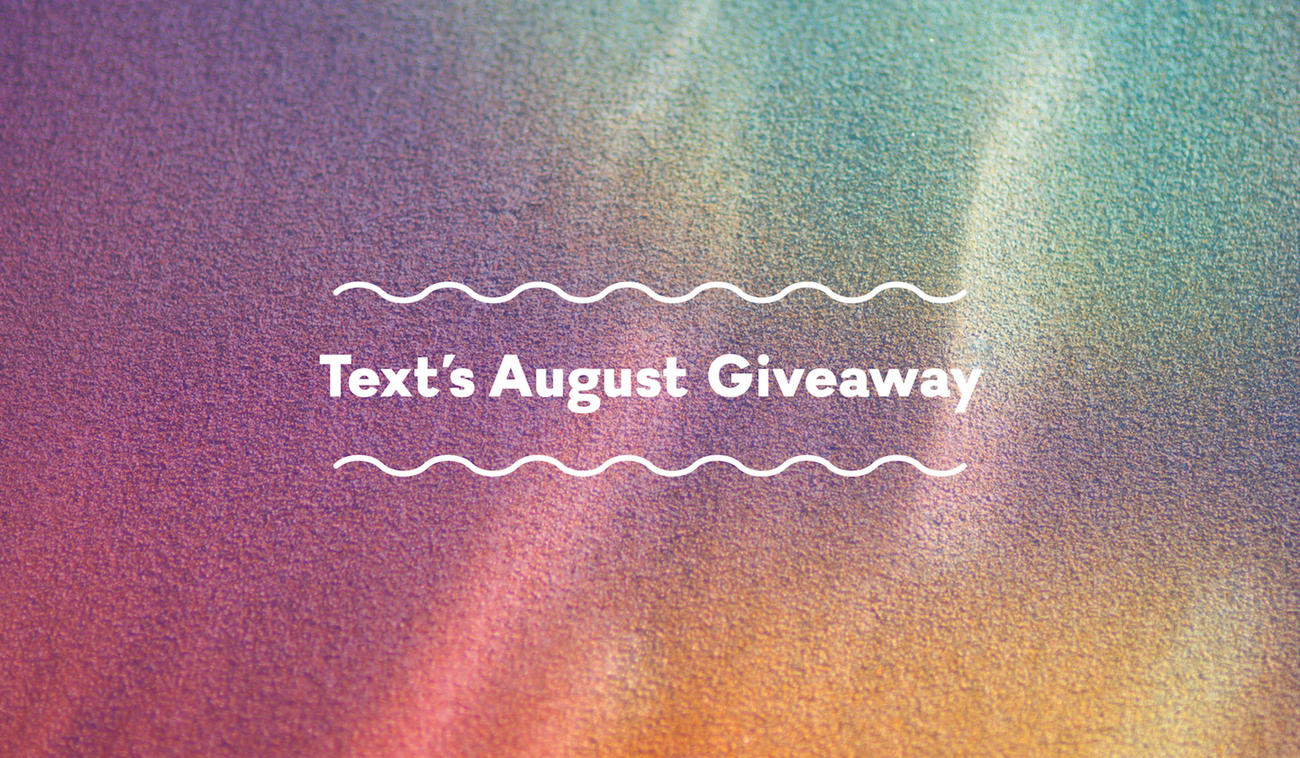 Immigration, vengeance, tragic romance, inscrutable prime ministers, sustainability and Tasmanian pirates are only some of the themes coming your way this August from Text. Plus, our Text Classic this month is the beloved Romulus, My Father by Raimond Gaita about his father's life fleeing Yugoslavia and making a life in Australia in the face of tragedy and hardship, with a foreword from Anne Manne. And our two Kids and YA titles this month are more than must-haves, they're why-haven't-you-ordered-them-alreadys!
Pick your favourite from our new August titles (We know, we know. It's impossible to pick just one!) and head to Text's Facebook page to tell us why you would like a copy.
But first, take a closer look at our August titles below…
---
On the Java Ridge by Jock Serong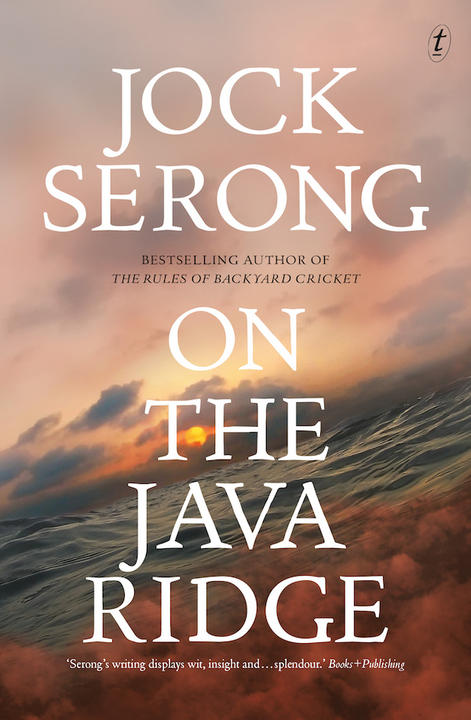 On the Java Ridge, skipper Isi Natoli and a group of Australian surf tourists are anchored beside an idyllic reef off the Indonesian island of Dana.
In the Canberra office of Cassius Calvert, Minister for Border Integrity, a federal election looms and (not coincidentally) a hardline new policy is being announced regarding maritime assistance to asylum-seeker vessels in distress.
A few kilometres away from Dana, the Takalar is having engine trouble. Among the passengers fleeing from persecution are Roya and her mother, and Roya's unborn sister.
The storm now closing in on the Takalar and the Java Ridge will mean catastrophe for them all.
From the prize-winning author of The Rules of Backyard Cricket and Quota comes a timely literary political thriller with a cracking narrative and heart-stopping writing.
The Enigmatic Mr Deakin by Judith Brett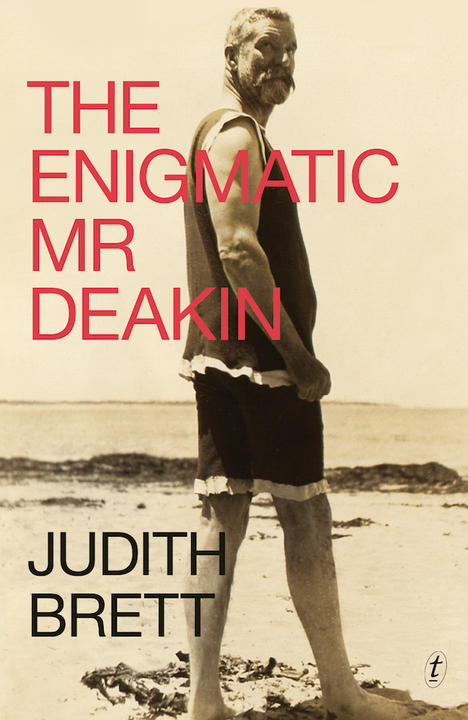 This new biography of Alfred Deakin, Australia's second prime minister, shines fresh light on one of the nation's most significant figures. It brings out from behind the image of a worthy, bearded father of federation the gifted, passionate and intriguing man whose contributions continue to shape the contours of Australian politics.
Acclaimed political scientist Judith Brett brings Deakin's public political, inner religious and private domestic lives together in a work that is destined to become a classic of biography.
Anna by Niccolo Ammaniti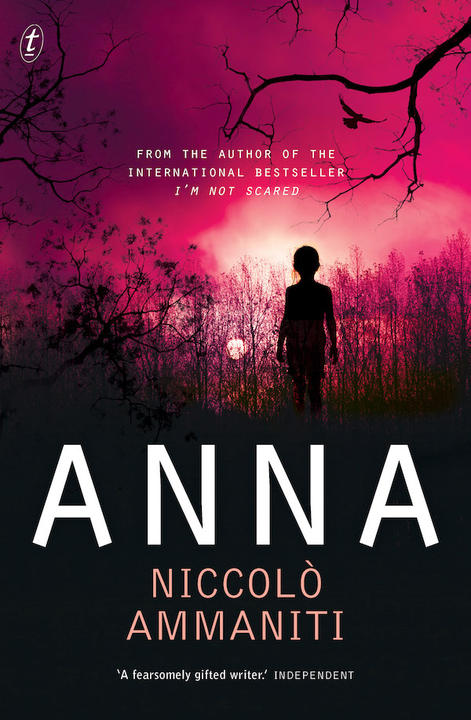 It is some years since a virus killed all the adults. Now Sicily lies in ruins while the disease lies in wait, poised to claim the children as they reach adolescence.
Brave, stubborn thirteen-year-old Anna looks after her brother Astor in the cottage where their mother's skeleton rests, lovingly decorated, in a locked bedroom. She tells him fearsome stories about monsters, hoping to keep him safe at home while she forages among the real hazards. Wild dogs. Gangs of savage, blue-painted kids.
A gripping post-apocalyptic novel from the international bestselling author of I'm Not Scared.
Thirty Days: A Journey to the End of Love, by Mark Baker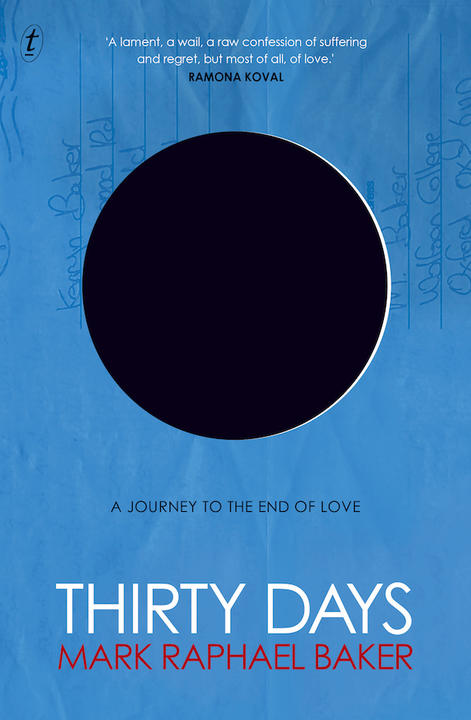 One minute my wife was there. In a flash she was gone. In the ten months of Kerryn's dying, I prepared myself for everything except for her death. Now that she is gone, I am desperate to know her as I never knew her.
Thirty Days is the moving memoir of Mark Baker's wife of thirty-three years, Kerryn Baker, who died ten months after her diagnosis, aged fifty-five, from stomach cancer.
In the tradition of Paul Kalanithi's When Breath Becomes Air and Cory Taylor's remarkable memoir, Dying, this is an inspirational book about death and dying. 
Sunlight and Seaweed: An Argument for How to Feed, Power and Clean Up the World by Tim Flannery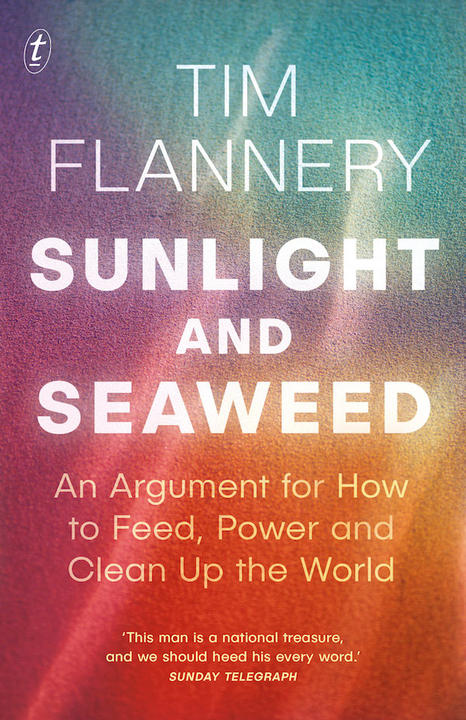 Acclaimed scientist Tim Flannery investigates exciting new technologies currently being developed to address our most pressing environmental threats in a book that presents a positive future for us and our planet.
Climate change, food production and toxic pollution present huge challenges, but, as Flannery shows, we already have innovative, practical and inspiring solutions. With accessible and engaging explanations of the fascinating science behind these technologies, as well as accounts of the systems already in operation around the world, Sunlight and Seaweed is an enlightening and uplifting view of the future.
Vengeance is Mine, All Others Pay Cash by Eka Kurniawan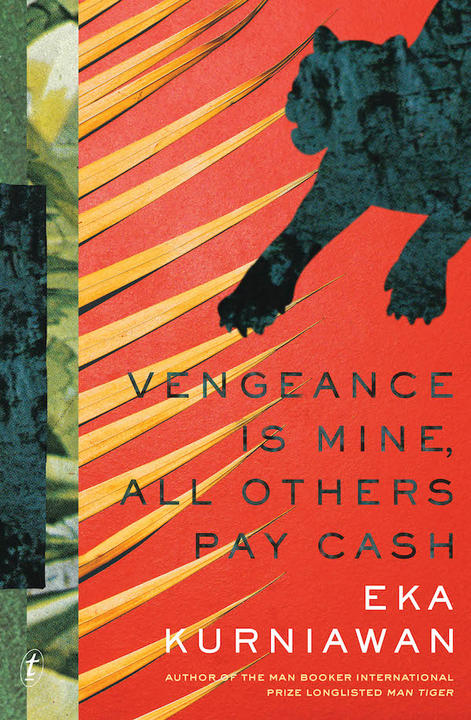 From award-winning author Eka Kurniawan comes a deliciously bawdy and wholly original new novel. Ajo Kawir, a lower-class Javanese teenage boy excited about sex, likes to spy on fellow villagers in flagrante, but one night he ends up witnessing the savage rape of a beautiful crazy woman. Brimming with cinematic action and Tarantinoesque violence, Vengeance Is Mine, All Others Pay Cash is a twisted and darkly comic story of police corruption, Java's urban underworld, masculinity and two very unlikely lovers' frustrations. 
Pulse Points: Stories by Jennifer Down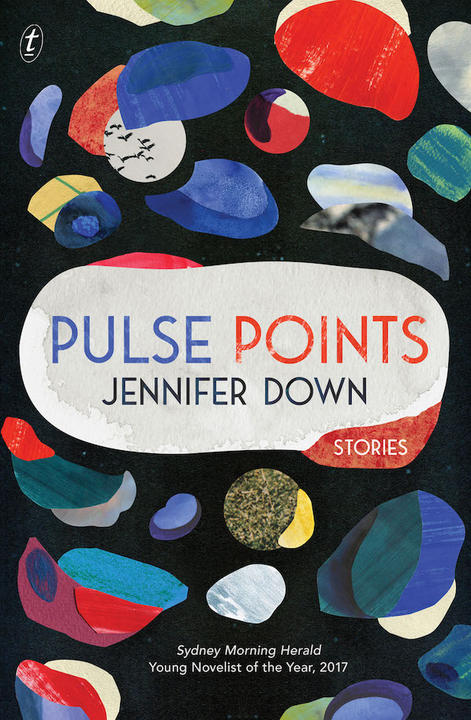 The characters in Pulse Points live in small dusty towns, glittering exotic cities and slow droll suburbs; they are mourners, survivors and perpetrators. These stories will transport you from the USA to Japan and back to Australia with a singular, perceptive voice.
Jennifer Down is one of Sydney Morning Herald's Young Novelists of the Year in 2017 and her debut novel, Our Magic Hour, was highly commended in the 2017 Victorian Premier's Literary Award for fiction.
'The work of a remarkable storyteller. Each story is a gem.' Tony Birch
Griffith Review 57: The Perils of Populism, edited by Julianne Schultz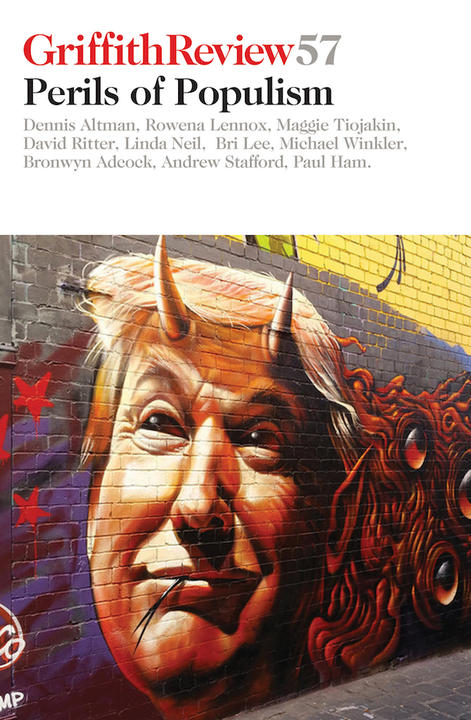 The world is in the grip of profound political and social change. Leaders are rising to power who promise to respond to the voice of the people – people who are aggrieved and resentful, feeling the sting of inequality and the uncertainty of a new economic order. Perils of Populism makes sense of why we are in this moment, what it feels like, where it might lead, what we can learn from the past. It goes beyond the headlines.
This edition features winners of the Griffith Review Queensland Writers Fellowships, and will explore the causes and nuances of populism – building a conscience, confronting sexual abuse, addressing climate change deniers, navigating an obstructive bureaucracy, coming face to face with religious cults and discovering the enduring kindness of strangers.
Romulus, My Father: Text Classics, by Raimond Gaita, with a foreword by Anne Manne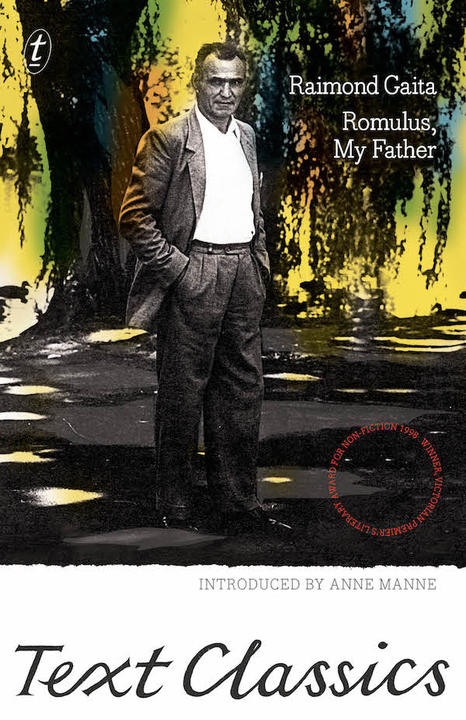 Romulus Gaita fled Yugoslavia aged thirteen, and came to Australia with his wife and their son soon after World War II. Tragic events were to overtake the boy's life, but Raimond Gaita has an extraordinary and moving tale to tell of growing up with his father in country Victoria. Romulus, My Father is the much-loved story of how a compassionate, honest man taught his son the meaning of living a decent life.
This Text Classics edition is introduced by Walkley Award–winning journalist Anne Manne.
Ethics in the Real World:  87 Brief Essays on Things that Matter by Peter Singer (updated edition)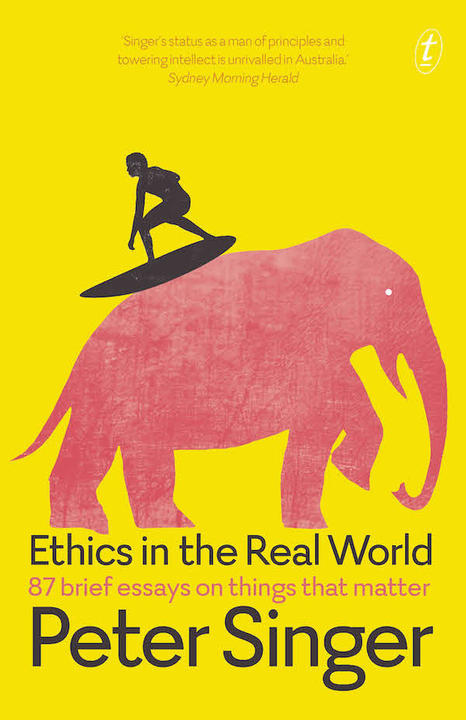 This updated collection of thought-provoking essays from the world's most influential and controversial philosopher now includes a new essay, 'No, Don't Move to Canada – or Australia'.
'Lucidly conceived and written, the brief essays in Ethics in the Real World attest to Singer's enduring facility for wise, clear-headed enquiry into some of the most pressing issues we face. It is not a manifesto for utilitarianism, but a convincing case for philosophy's continued engagement with ethical questions that matter in the real world.' Australian Book Review
Gaolbird:  The True Story of William Swallow, Convict and Pirate by Simon Barnard
Gaolbird is gonna knock your socks off. It's gorgeous. It's entertaining. It's lyrical. But best of all, it's one hundred per cent true; every single bit of it. Enter the colourful, outrageous and unbelievable true story of a convict pirate named Swallow.
It's 23 October 1821 and convict William Swallow stands on the deck of the Malabar for muster. He is wearing a canary yellow convict uniform and his legs are chained. He's just completed the 121-day sea voyage from London to Hobart Town, but his wild and audacious adventures have barely begun.
From Simon Barnard, the CBCA-winning author of A-Z of Convicts in Van Diemen's Land.
The Undercurrent by Paula Weston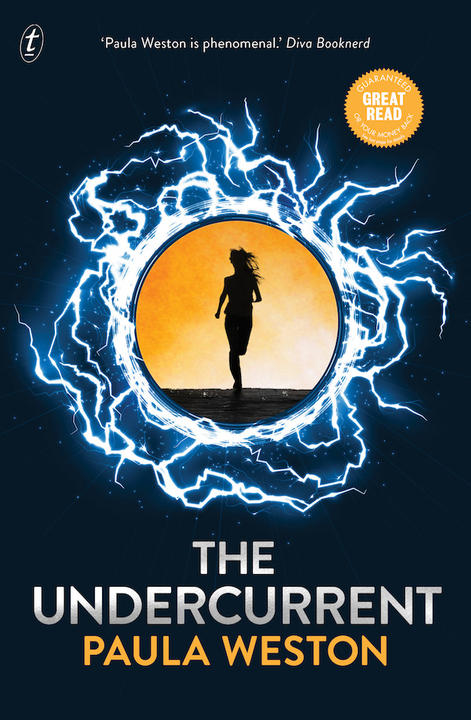 An explosive and electrifying new book from the author of the Rephaim series, Paula Weston.
Eighteen-year-old Jules has unknown enemy after her and superpowers she's desperately trying to hide. When she meets Ryan, a soldier who's part of an experimental privatised military unit, the sexual tension between them is obvious. Together they must thwart the bad guys, but Jules is torn – is Ryan trying to keep her safe or sell her out?
---
Visit our Facebook page now and tell us which book you would like (In iambic pentameter, if you have the inclination).
Competition is open to AU/NZ residents  and entries close midnight AEST Sunday 2 August. Winners will be notified on Facebook (one book per person only).
Good luck and until next time,
Keep reading,
The Texters.
FRIENDS OF THE CHILLER
SUBSCRIBE TO TEXT'S NEWSLETTER