Text Is Looking for a Production and Design Assistant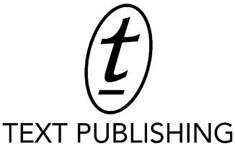 Text Publishing is seeking a highly motivated Production and Design Assistant to deliver print and ebooks and produce marketing materials.
The successful applicant will work to tight deadlines to provide page design and typesetting, cost and order reprints, prepare print files for epub conversion and maintain epub archive, and design and produce marketing materials.
They will possess excellent administration skills and attention to detail, and will be proficient with InDesign, Illustrator, Photoshop and Digital Editions.
A detailed position description is below.
Applications, which must include a design folio and response to selection criteria, must be received at applications@textpublishing.com.au by 9am on Monday 9 February.
---
Position Description: Production and Design Assistant (Print and Digital)

Background: Text Publishing is a small and busy independent publisher based in Melbourne. We publish approximately ninety new titles per year and have a very active backlist, with ongoing demands for reprints.
Key Selection Criteria:
Excellent administration skills and the ability to work to a strict schedule while maintaining attention to detail
Proficiency in InDesign, Photoshop, Illustrator and Digital Editions
Ability to manage multiple projects at once
Production, prepress and HTML experience will be viewed favourably
A love of books and reading
Key Responsibilities:
Participating in fortnightly meetings with printers, editors and all Text staff
Assisting in the design and production of books, including creating Text page design and typesetting when required
Managing reprints—costings, replacement pages, resizing/reworking jackets where needed
Designing marketing materials including print and online ads, launch invitations and posters
Working with Text's Digital Manager to prepare and upload final print files for epub conversion, correcting or arranging corrections to files once proofread, maintaining archive of epub files
File management
Applications must include a response to the Key Selection Criteria and a folio showing a selection of design work (three A4 pages, not more than 2MB).
Applications must be received by 9am on Monday 9 February. 

Terms: This is a full-time one-year contract position, based in Melbourne
Reporting: To the Design/Production Manager
Salary: To be negotiated with the successful applicant
FRIENDS OF THE CHILLER
SUBSCRIBE TO TEXT'S NEWSLETTER