Text at the 2015 Reading Matters Conference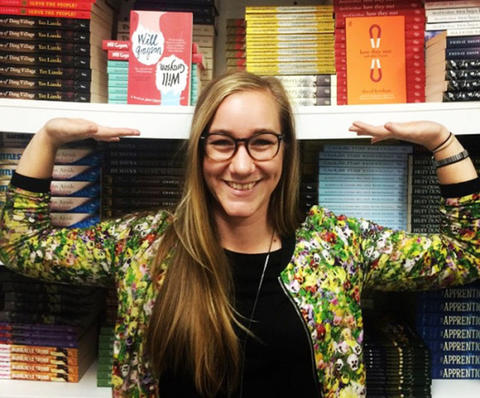 Publicist Stephanie Speight spent a rewarding couple of days at the 2015 Reading Matters Conference with Text authors Laurie Halse Anderson and Clare Wright. 
On the first day of Reading Matters there were tears, laughter, shock, awe and some extremely delicious brownies. The professional program once again delighted the crowd, made up mostly of teacher librarians with a few authors, booksellers and publishers among them. I didn't manage to see every session of the conference, and haven't even spoken about all that I did see here. I've focused on the two Text writers I was there with and a few choice highlights. The conversations were vibrant and the enthusiasm of both the presenters and attendees was infectious. 
Day one: I have to get up earlier than usual after a whirlwind of a party and a late night at which we announced the 2015 Text Prize winner. Planned that well.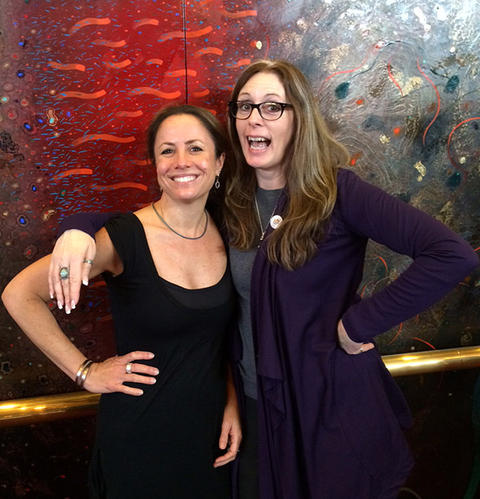 The first event I get to see involves a panel of teenagers talking about how they discover books and talk to people about reading. The three teens are remarkably engaging, well spoken and insightful. They call for less romance! A panel of actual teens is a great way to start off a conference about teen reading, and it is well chaired by Elizabeth Flux (Voiceworks). 

Next up is our very own Laurie Halse Anderson. Guys. Laurie Halse Anderson.
This is where the tears come in. Everyone is in awe of Laurie, as an author, presenter and human being. She talks easily and humorously about the harder aspects of her childhood, and her father's mental illness and alcoholism. She didn't engage much at school, but worked her way through the school library in order to read things that weren't exclusively by 'dead white men'.
It's not surprising to her readers that she's a passionate advocate for books that deal with real issues, but she's also learnt that censorship comes from love. A career highlight for Laurie was when this quote was put up on the outside of a library in Washington DC:
'Censoring books that deal with difficult, adolescent issues does not protect anybody. Quite the opposite. It leaves kids in the darkness and makes them vulnerable. Censorship is the child of fear and the father of ignorance. Our children cannot afford to have the truth of the world withheld from them.'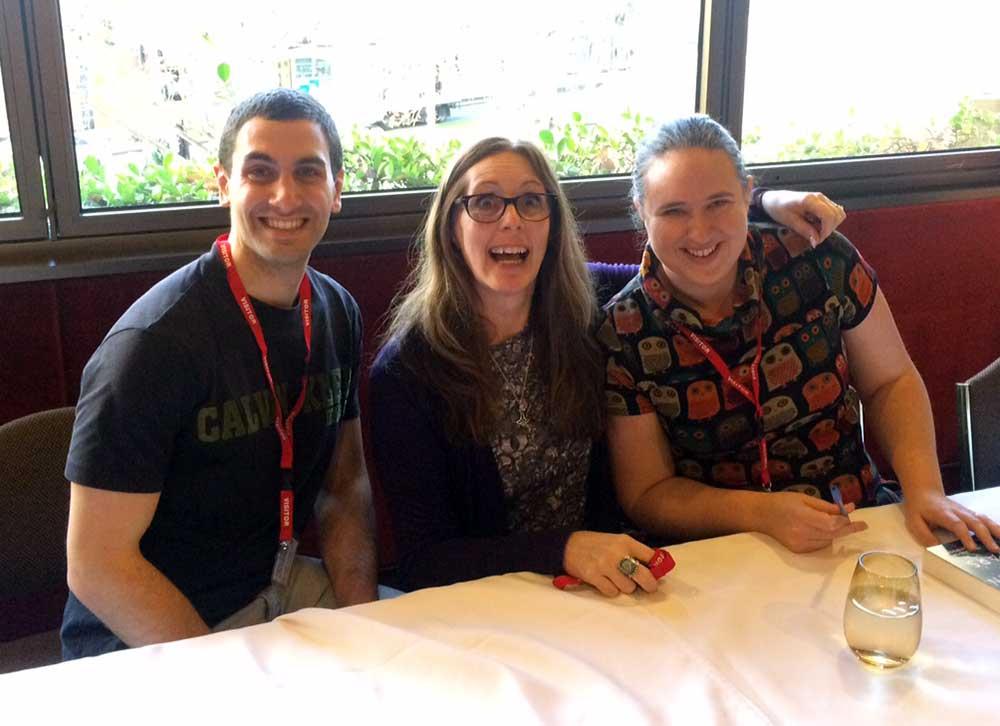 After a quick trip back to the office I manage to arrive back in time to see Sally Gardner's solo session. Sally is passionate, wise and incredibly funny as she details how she went from being dyslexic (she couldn't read until she was fourteen) and getting expelled from several schools, to becoming an award-winning illustrator and author. 
'Bad spelling is the tip of the iceberg. It's the way we think. It's everything.' Sally Gardner on dyslexia 
Sally ends her talk with a poem that encapsulates her fierce and wonderful approach to being a storyteller, writer and advocate for young people. Her respect and love for children and young adults is inspiring as she calls for us to help reinvent childhood. 
On Saturday we're all back to do it again. It's around the middle of the day when Clare Wright takes the microphone to talk about Eureka. She reminds us that Eureka was a youth movement: the average age of people living on the goldfields during the stockade was twenty-three. Many of them were women.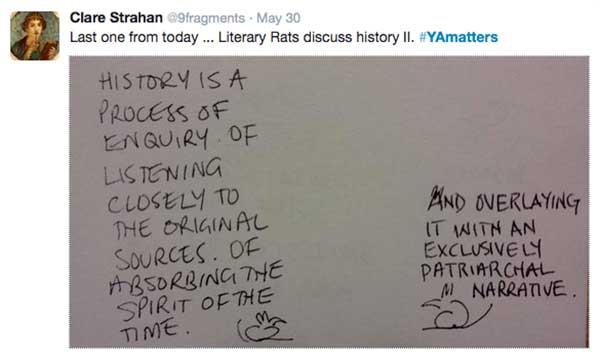 Another highlight is the panel called Hashtag Teen (or is it #teen?), which is all about teen engagement. Amie Kaufman and Will Kostakis are both popular presenters in schools, and have great stories of delivering workshops that certainly do the job. Their co-panellist, illustrator Kyle Hughes-Odgers, has been doing some real-life engaging with teens. During the Friday of the conference he was working on an art installation with students at Preston Library in Melbourne's north, pictured below.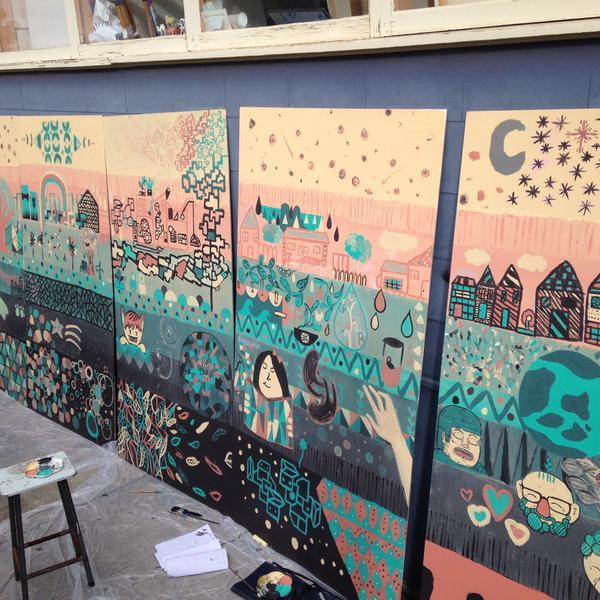 When the discussion turns to online engagement there is an outpouring of love for Twitter and the internet generally as a tool for getting authors in classrooms they would never make it to otherwise. These authors all agree it's an incredibly valuable space for talking to the actual readers of their books. 
Next up we have Laurie Halse Anderson and Sally Gardner back on stage for the final session of the day, wonderfully chaired by Amy Gray. The conversation comes back to a common theme of the conference: that reading for pleasure and fun gets taken away from children as they move into adolescence. This has to change, argues the panel, as does the way we talk about reading.
Both writers encourage the audience to talk to each other. Censorship comes from a place of fear, they say, and sometimes being a librarian, like so many in this audience, can be very lonely. Make relationships, talk about your fears. This will help you face your critics and ultimately get the right book in the hands of the right teenager.

The image I keep coming back to is from a story Laurie told us yesterday during her solo session. Wintergirls garnered Laurie a lot of criticism, but she hears story after story from reader after reader that makes it worth it. One young girl, who was led to talk to her parents after she read Wintergirls, sent Laurie a photo of her tattoo, taken from the final line of the book and written in her mother's handwriting: 'I am thawing.'
What a wonderful world of powerful, honest, diverse and ever-changing youth literature. 
Thanks to the Centre for Youth Literature for having me, and for a great conference. Want more? Check out #YAmatters on Twitter. (Though apparently teens are all about Instagram now.)
Read more about Laurie Halse Anderson and Clare Wright, or see more posts from Text staff on the job.
FRIENDS OF THE CHILLER
SUBSCRIBE TO TEXT'S NEWSLETTER