Some 2013 Text Highlights, from Text staff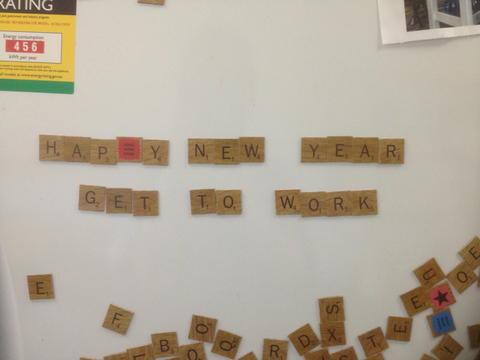 We've eaten the last of the Christmas panettone, so 2013 has well and truly begun. We have some incredible books coming out this year, including new works by J. M. Coetzee, Ron Rash, Marie Darrieussecq, Ruth Ozeki, Janet Frame, Alyssa Brugman, Carlos Ruiz Zafón, Maile Meloy, Garry Disher, Mette Jakobsen, Richard Newsome, Niccolò Ammaniti, Lloyd Jones, Wayne Macauley and so many more. We're excited.
You can download our January–June catalogue here for more information about the titles of the first half of 2013. Below, Text staff talk about some of the books they're working on and looking forward to.
Penny Hueston, Senior Editor
I'm looking forward to Helen Trinca's Madeleine, the biography of Madeleine St John, brilliant author of The Women in Black. All The Way by the great Marie Darrieussecq is a really clever, funny book about an adolescent girl. Belomor, Nicolas Rothwell: I want the mind-altering cigarettes in the title of this fable about art, life, history, the desert and much more. Cory Taylor's Me and Mr Booker is one of my favourite books and her second novel, My Beautiful Enemy, is a moving story about desire, repression and history, set in an enemy alien camp during WW2. Alex as Well by Alyssa Brugman is one of the best YA novels I've read—a novel about sexual identity that will have you cheering. The Last of the Vostyachs—Diego Marani's New Finnish Grammar was my favourite book of last year, a novel about language and identity and loneliness that is the perfect introduction to the completely hilarious and tragic life of Ivan, the last of an ancient Siberian shamanic tribe, the Vostyachs. If only we could hear his language, instead of the dastardly Professor Aurtova: 'he heard the lateral fricative with labiovelar overlay ring out loud and clear in the chill air…It set forgotten follicles stirring in the soft part of his brain, disturbing liquids that had lain motionless for centuries, arousing sensations not made for men of the modern world.'
Jane Novak, Publicity Manager
In 2013, The Rosie Project by Graeme Simsion is a must-read. Funny, wry and tender all at the same time. I've been waiting for a new novel from Ruth Ozeki since her brilliant My Year of Meat and All Over Creation and finally we have the sublime A Tale for the Time Being. I loved this book so much that if it were a man I would marry it. Southern gent Ron Rash left us all swooning in the wake of his incredible novel The Cove (not to mention his amazing accent!) and his new collection of short stories, Nothing Gold Can Stay, doesn't disappoint.
Lucy Neave is a brilliant debut Australian novelist and her book Who We Were is a stand out for 2013. An engrossing story of a young Australian couple working as microbiologists in McCarthy-era New York, I couldn't put it down.
One of the books I'm most excited about is An Unnecessary Woman by Rabih Alameddine. Brilliant, amazing new novel from the author of I, the Divine and The Hakawati. This author has been flying under the radar but I think this may be his breakout book. It's a book for people who love books. I'm slowly but surely becoming his biggest fan.
David Winter, Editor
In February we'll publish Nicolas Rothwell, known for his reportage for the Australian and acclaimed book The Red Highway. Belomor occupies the zone between non-fiction and fiction; it's set in Europe, the US and northern Australia, ranging from the Renaissance to now. It's unique in contemporary Australian literature; Nicolas's fans will love the journey.
I'm excited about the July Text Classics, and among my favourites is The Quiet Earth by Craig Harrison. It's speculative fiction from the 1980s, and the screen adaptation has a cult following in the US. I recommend the novel to anyone who likes Stanislaw Lem or J. G. Ballard, or wants to read about time standing still in New Zealand (no hobbits in sight).
Before the July Classics, in April we're bringing back William Nagle's The Odd Angry Shot, a no-holds-barred account of Australian soldiers in Vietnam. Paul Ham's cracking introduction likens the novel to Michael Herr's Dispatches.
I'm working on The Double, Maria Takolander's debut story collection. It's split between dark tales that play on major works of literature (by Chekhov, Freud, Stephen King) and Maria's Roankin satires. Down the track there'll also be a novel from another of my favourite Australian authors, Craig Sherborne.
Rachel Shepheard, Publicist
Text has such a great list for 2013! I am especially excited about our line-up of Australian debut novels, including Graeme Simsion's The Rosie Project, Sue Williams's Murder with the Lot and Lucy Neave's Who We Were. Another not to be missed is Krissy Kneen's third book, Steeplechase, which sees Krissy moving in an exciting new literary direction whilst still harnessing all the intensity and honesty of her earlier works.
As well as the bounty of Aussie titles, we also have some fabulous internationals. Personally, I can't wait for the new Ruth Ozeki book to make its mark—keep your eyes peeled for A Tale for the Time Being, it's a book with heart and soul.
Ali Arnold, Editor
All the readers of Paula Weston's Shadows will understand why I am very much looking forward to the sequel, Haze. The reasons? Rafa. Rafa. Rafa. Or as the proofreader of Shadows put it: 'Rafa. Swoon.' Not that the heroine Gaby hasn't got it going on—we get fan mail for her too—but Rafa is enough to make any grown female editor weak at the knees. Smart, fun, occasionally blood-soaked angel books. I never knew I liked paranormal fiction. And now I do.
Don Tillman and Rosie Jarman in The Rosie Project, about a socially awkward professor of genetics who designs a sixteen-page questionnaire to help him in his search for the perfect partner, and instead meets Rosie who fails his criteria in every respect. Graeme Simsion's debut novel is hilarious—and gets funnier on each read. My favourite scene: the cocktail night. My favourite moment: when Don sends a plastic surgeon a message to say that his wife's lips have exploded.
Too many highlights, not enough room: Zac and Mia by A.J. Betts, Angela Savage's new novel, The Dying Beach, Ron Rash's Nothing Gold Can Stay. Right at the end of the year is Wayne Macauley's new book. Super excited.
Jane Pearson, Senior Editor
My 2013 is chock-a-block full of fabulous books: there's Alyssa Brugman's new novel about a transgender kid Alex as Well; a time-travel adventure set in Dickensian London, Julius and the Watchmaker, by debut author Tim Hehir; a heartbreaking biography of Madeleine St John, author of The Women in Black, by Australian journalist Helen Trinca; a never-before-published novel by Janet Frame, In the Memorial Room; more adventures from Gerald, the world's youngest billionaire; a fabulous illustrated book on Tasmanian convicts; and the first batch of our Australian YA Classics.
Shalini Kunahlan, Marketing Coordinator
In 2013, I'm looking forward to seeing readers be swept away by Alex As Well (Alyssa Brugman), The Rosie Project (Graeme Simsion), A Tale For The Time Being (Ruth Ozeki) and Madeleine: A Life Of Madeleine St John (Helen Trinca).
Mandy Brett, Senior Editor
Really looking forward to Krissy Kneen's…well, I was going to say her first non-erotic novel but technically it's her first novel, since Affection is a memoir and Triptych a suite of novellas. Anyway, Steeplechase (April) is a brilliant, mysterious, slightly gothic novel about sisters and art and madness, with a wry take on the relationship between the latter two. Kneen connoisseurs have always seen beyond the edgy subjects to the wonderful prose, and I think Steeplechase will introduce Krissy to a legion of new admirers.
Miles Franklin–shortlisted author Stephen Orr is branching out into literary crime with Wheatbelt (September), a slow-burning thriller in which a grieving detective returns to his rural roots and forms a moving bond with the young son of a murder victim. And Garry Disher fans will be happy to hear there is a new one coming in August: Hell to Pay, a cop thriller set in South Australia.
And in November I'm tremendously excited about a new book on Eureka from Clare Wright, writer and presenter of Utopia Girls and herself a distinguished historian. There has been plenty written on Eureka over the years, but not a lot of it has much to say about the women who were there (presumably destroying the joint). Clare's new book is remarkable in that it doesn't just rectify that omission, it retells what has always been a gripping story with a new zest and an incredible sense of fun.
Alaina Gougoulis, Editorial and Digital Publishing
It's not every day we publish a new novel from a Nobel Prize winner, so 7 March—the day J. M. Coetzee's The Childhood of Jesus comes out—has a little star on it in my diary. I'm hanging out for May, when we publish Cory Taylor's My Beautiful Enemy, her follow-up to the vital Me and Mr Booker, and Diego Marani's The Last of the Vostyachs.
2013 brings more Text Classics, and I'm particularly excited about titles by Craig Harrison, Elizabeth Harrower and Sumner Locke Elliott. I love W.H. Chong's covers for all the Classics.
New titles from Craig Sherborne and Wayne Macauley will be out later in the year—which means I'll be camping outside David and Ali's office doors to try to steal pages to read as they edit.
FRIENDS OF THE CHILLER
SUBSCRIBE TO TEXT'S NEWSLETTER