Love Your Bookshop Day is Nearly Here!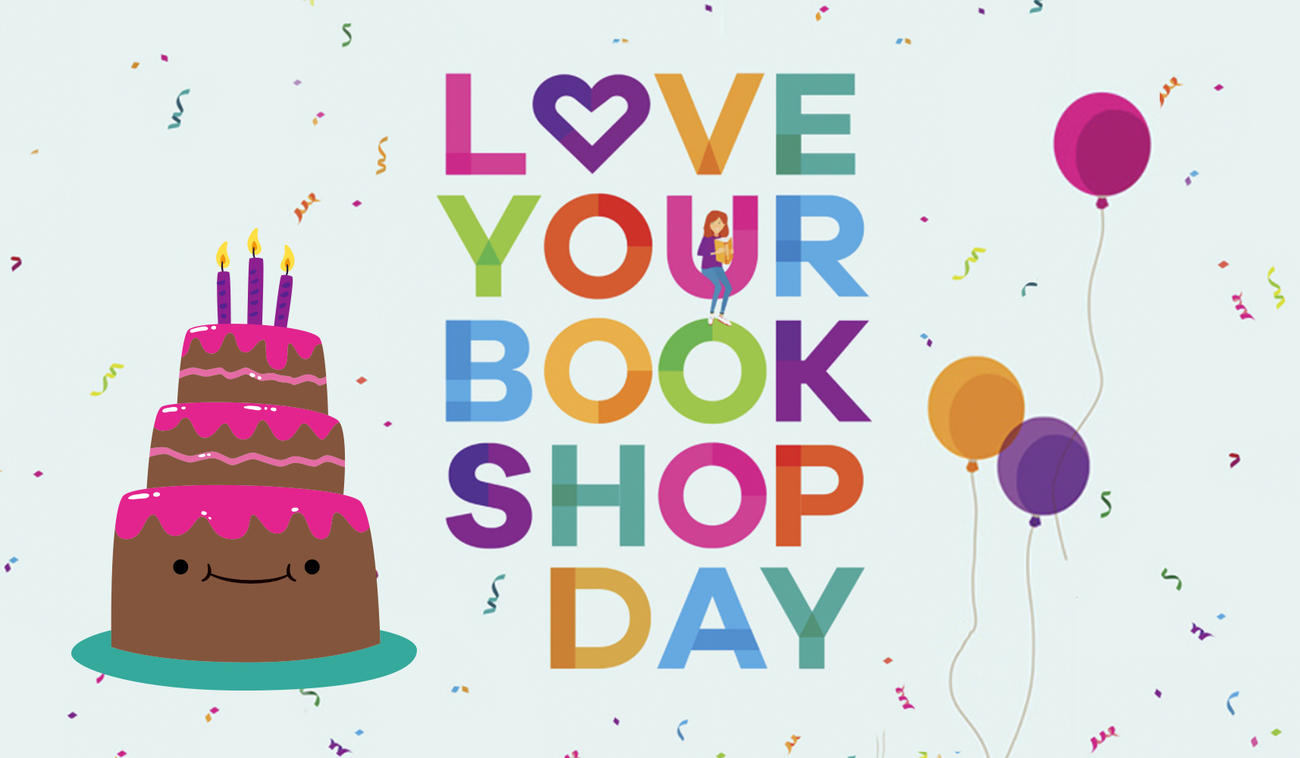 Who loves books? 
Text does! 
Who loves bookshops?
Text does! 
Saturday, 12 August is National Love Your Bookshop Day. 
Bookshops all over Australia are gearing up for a fantastic and bookishly book-filled day. Get out there and support your local bookshop. They work tirelessly to bring you the best books – give them some love in return for all those hours of happiness they've brought you.
We'd like you to help us share the bookshop love! Tell Text's Facebook page how much you love your favourite bookshop and we'll send one of them cake on Saturday. 
We asked a couple of our Text authors to tell us about their favourite bookshops. Have a read, nod in ardent recognition, then put aside an hour on Saturday to go to your local bookshop and say thanks.
---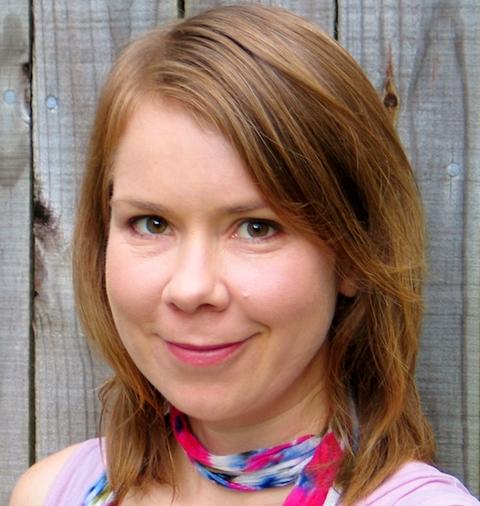 A.J. Betts, author of Zac & Mia: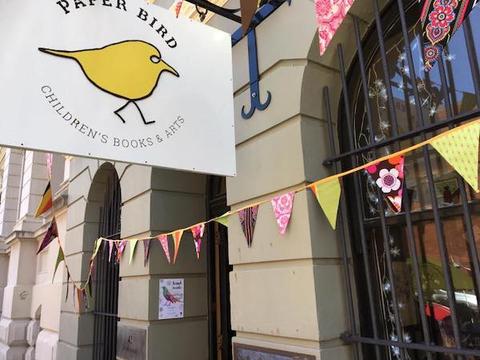 I have a few favourite bookshops here in WA. For children's and YA, it's got to be Paper Bird in Fremantle. They run fun workshops for kids and have artists-in-residence. For a great selection of literary fiction and non-fiction, I love The Lane Bookshop in Claremont, and Beaufort St Books in Mt Lawley. Some of my favourite Dymocks stores are Karrinyup, Joondalup and Busselton. All of these have knowledgeable and passionate staff who love books as much as me...and sometimes even more!


Garry Disher, author of upcoming Under the Cold Bright Lights (among others):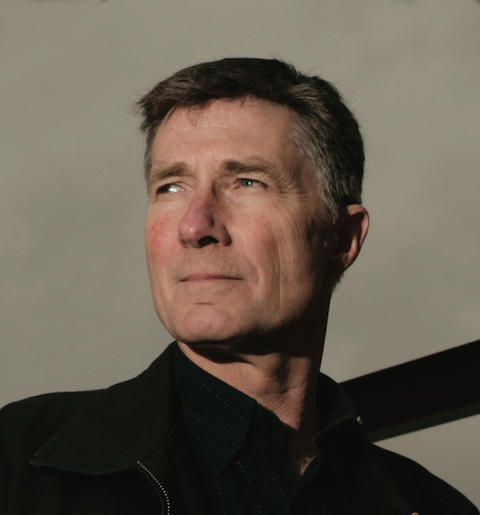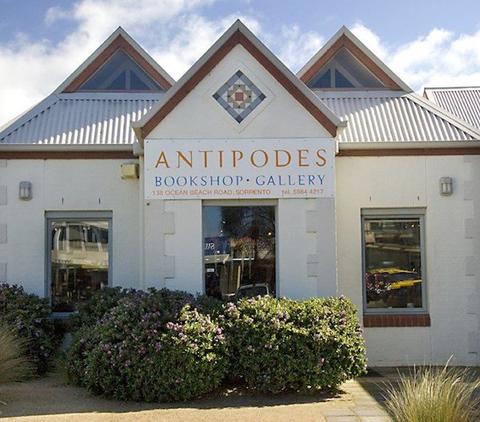 The Mornington Peninsula is served by three excellent independent bookshops, Farrell's, Petersen's and Antipodes. They are knowledgeable, responsive and like to connect local writers with local readers. 

Stuart Kells, author of The Library: A Catalogue of Wonders: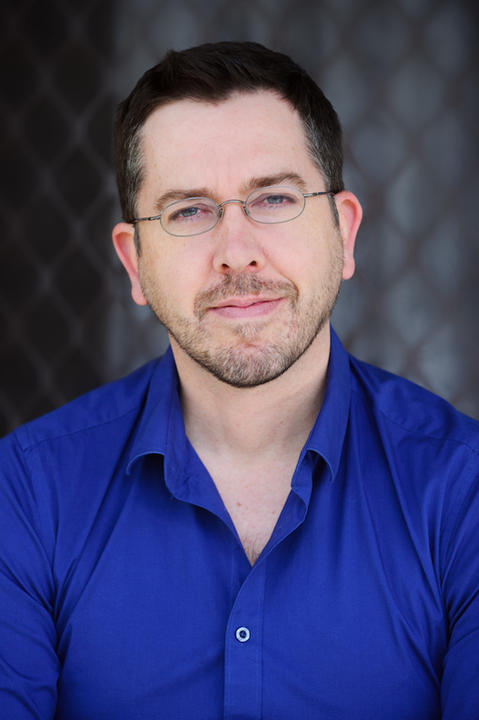 Inner Melbourne has so many great bookshops. How to choose between the Hill of Content, Readings of Carlton, the Paperback, Metropolis, Embiggen, Reader's Feast and the vast Dymocks on Collins St? In Albert Park the Avenue Bookstore is a perfect example of the perfect independent bookshop. Every book meticulously curated. Every visit an event and a treat.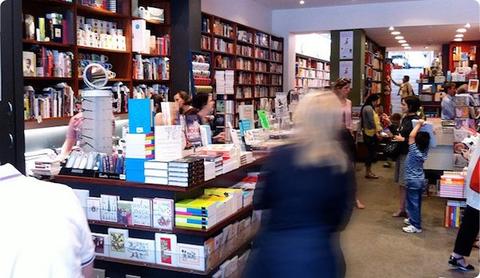 Just inside the shop's front door there is a neat, beckoning, enthralling table of new releases. When I was writing my history of Penguin Books, I visualised the endpoint: the finished book in a bookshop. And the mental image was of the book on that tidy table at the Avenue, calling out to people as they entered.

Meg Caddy, author of Waer: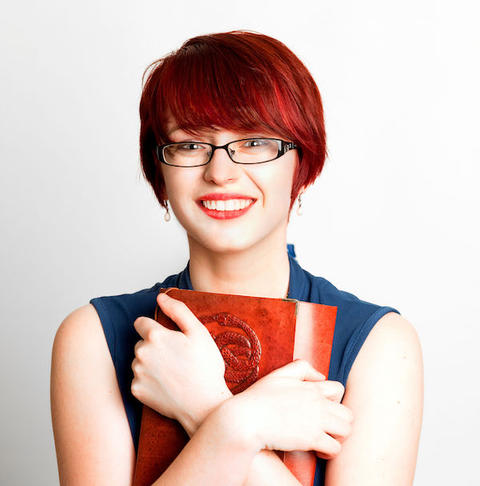 Stefen's Books – This fantastic scifi/fantasy bookshop is tucked away on Shafto Lane in Perth. Stefen's is a must for readers and writers alike, and plays a huge role in supporting Australian speculative fiction authors. I never leave without an armful of books, most of them recommended by Stefen himself. He really goes the extra mile both for his customers, and for local authors.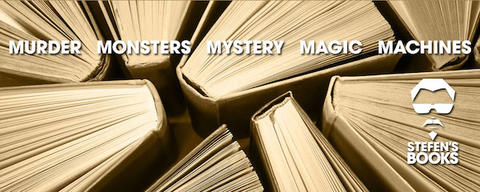 Dymocks Hay Street (Perth) – I can't talk about my favourite bookshops without mentioning Dymocks Hay Street. I love having a big bookshop with a big range, and it's right in the heart of the city. Dymocks has branched out recently, so now Hay Street also sells bookish tote bags and mugs. It is a combination I cannot get enough of. This shop is like my second home – in fact, I love it so much that I now work there four days a week! 
Jock Serong, author of On the Java Ridge: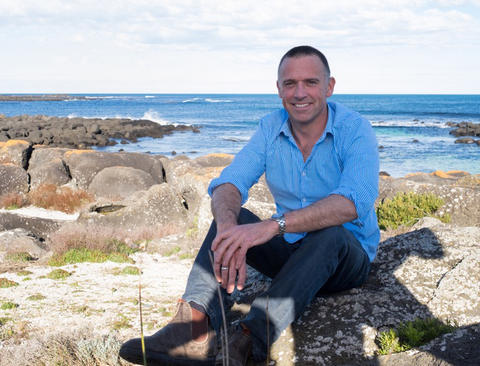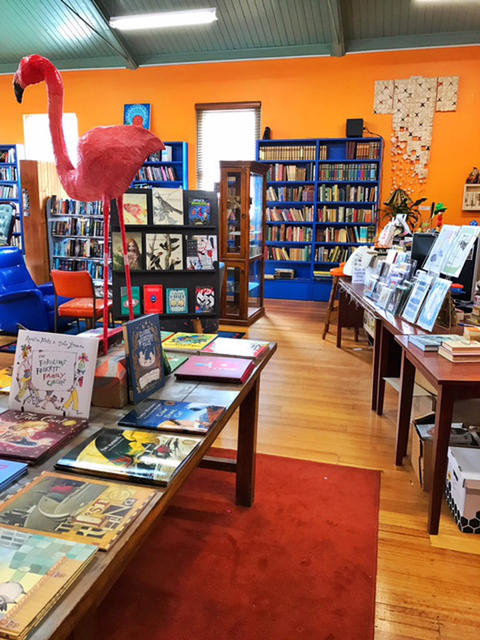 My favourite bookshop in the world is a short walk from my home, which is how you want things in a small town (same goes for my favourite pizza and my favourite unreasonably belligerent daschund). Blarney Books does a curated selection of secondhand books and a growing list of new books by mostly Aus authors. And there's art and events and the kind of wacky good humour you need when you're selling books in the teeth of the Roaring Forties.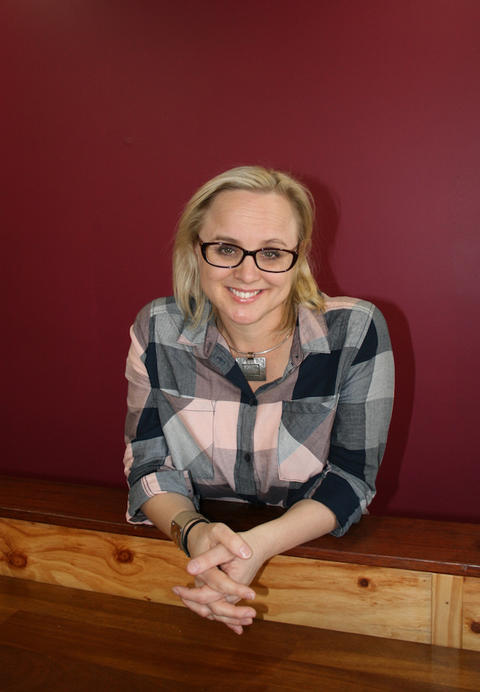 Paula Weston, author of the Rephaim series and The Undercurrent: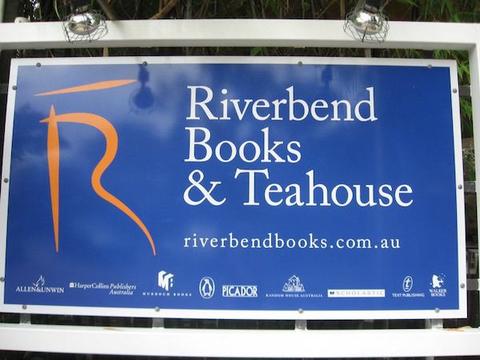 Riverbend Books and Teahouse, Bulimba (Brisbane). Visiting Riverbend is like going to a friend's place...a friend who has amazing taste in books and knows exactly what you should be reading next. The store itself is gorgeous, the staff friendly and knowledgeable, and owner Suzi Wilson is a long-time supporter of Australian writers. (It doesn't hurt that the Queenslander deck has a licensed cafe with a chilled vibe overlooking Oxford St). I've also launched all five of my books there, so it has a very special place in my heart.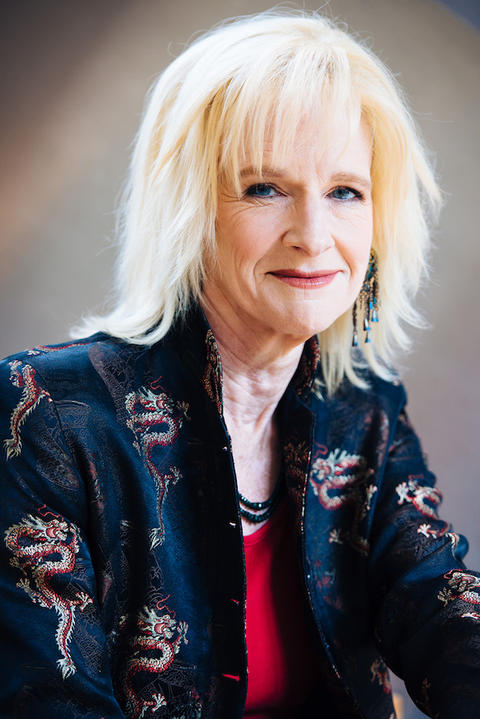 Anne Buist, author of Dangerous to Know and the upcoming Two Steps Forward:
Great Escape Books in Aireys Inlet. Nicole is endlessly enthusiastic about books and organizing great events and literary festivals. The shop itself has a great crime section (my favourite), a  comfy place to sit and a good coffee to have while you do so!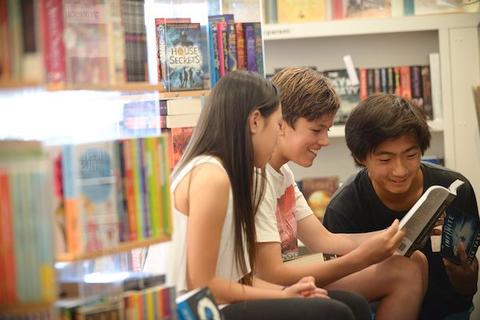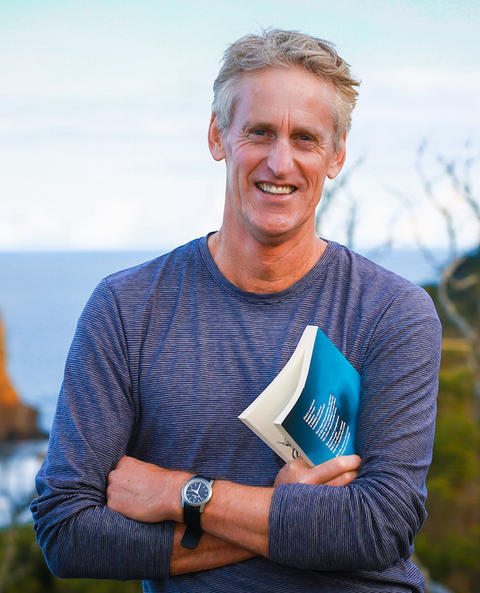 Mark Smith, author of The Road to Winter and the upcoming Wilder Country:
My favourite bookshop is Great Escape Books in Aireys Inlet. Nicole Maher's shop is a focal point for readers and writers on the coast. The best thing about it is I can walk in and Nicole already has my next book lined up and ready to go. The staff are incredibly knowledegable about the books they stock and they are always welcoming and friendly. On top of that, they are very supportive of local writers and hold events throughout the year, bringing writers and readers together.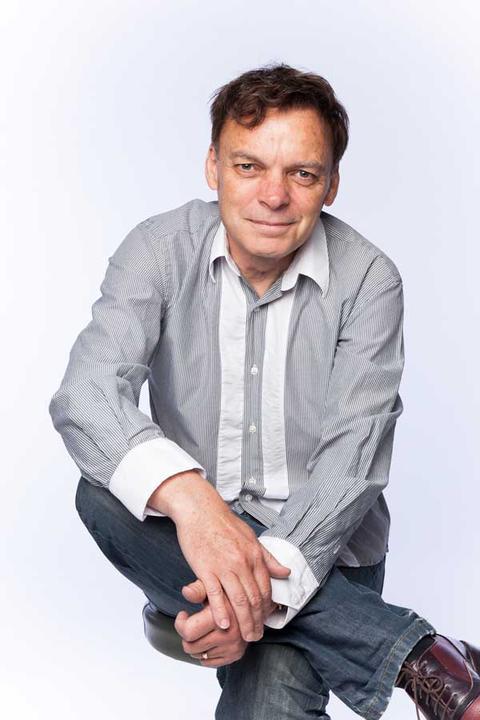 Graeme Simsion, author of The Rosie Project and the upcoming Two Steps Forward: 
Dymocks Camberwell – As a writer, I'm a great fan of the independent bookshops. It'd be impossible to choose one over the others – and instead I'd like to acknowledge Dymocks.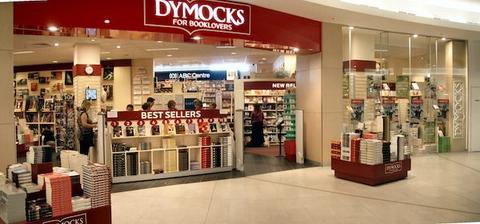 Australians are lucky to have a quality chain that coexists with the indies, and the independently-minded team of Henk, Roxanne and Kat at Camberwell have been great supporters of my books.

Vikki Wakefield, author of Ballad for a Mad Girl: 
My favourite Indie bookshop is Shakespeare's in Blackwood (SA) run by Mike and Becky Lucas and their owner, a black Labrador called Holly. Shakespeare's is a hub for the celebration of books and reading, a regular meeting place for authors and, by extension of Mike and Becky's personalities, it's warm, hilarious and slightly chaotic.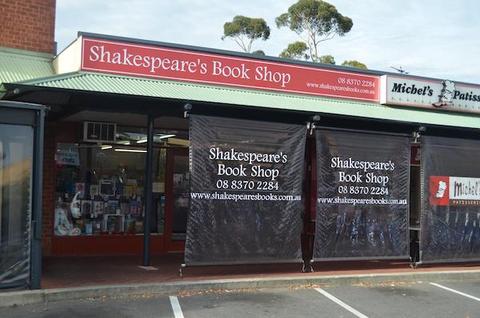 I'd visit every day except Shakespeare's is about an hour's drive from where I live (I'd like to say I go for the books, but let's face itーI go for the bookshop dog.)
---
Do you want to go to all these bookshops and spend a day in each one as much as we do after all that? We're incredibly lucky to have so many wonderful bookshops filled with so many wonderful booksellers.
Head to our Facebook page, tell us which Aussie bookshop is your favourite and why, in 25 words or fewer, by 3 pm, Friday 11 August. We'll pick the best entry and send that bookshop a whole bunch of cake on Saturday. 
The winner will be announced on Friday 11 August 5 pm on our Facebook page.
For more details of Love Your Bookshop Day, head to the Love Your Bookshop website here.
Until next time, 
Keep reading and go tell a bookseller how much you love them!
The Texters.
FRIENDS OF THE CHILLER
SUBSCRIBE TO TEXT'S NEWSLETTER