The Rephaim is a paranormal romance series by Paula Weston.    
'Beautiful writing, witty dialogue, badass characters and an intense and richly-crafted tale,' YA Midnight Reads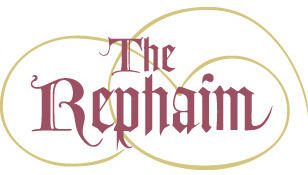 The Background
The Fallen
Thrown out of heaven for seducing human women, Semyaza and two hundred other angels spent thousands of years being tormented in hell for their crimes. When they finally broke out, one hundred and thirty-nine years ago, they did the same thing again. And then they mysteriously disappeared.
The Rephaim
The Rephaim are their offspring. Half-angel and half-human, they were tracked down and raised by Nathaniel, a fallen angel himself who is seeking redemption. He believes the Rephaim's destiny is to hunt down their fathers and deliver them back to the Angelic Garrison. But they're not the only ones on the trail. Gatekeeper demons from hell are also tracking the fallen, and are hellbent on destroying the Rephaim along the way.
The Characters
Gaby was the Rephaim's best fighter, but—until the events of Shadows—she thought she was a backpacker and her twin brother Jude was dead. Short-tempered but fiercely loyal, she's trying to piece together the past and work out who she is now—and live with the hope Jude might be alive.
Rafa is one of the Outcast Rephaim. He's hot-headed, a brutally efficient fighter and comfortable in his own skin. He's grieving for Jude too. He has a complicated past with Gaby and is frequently confused by how she reacts to him now—but in no hurry to explain their history.