Vive la France! Indulge in the French Connection at Text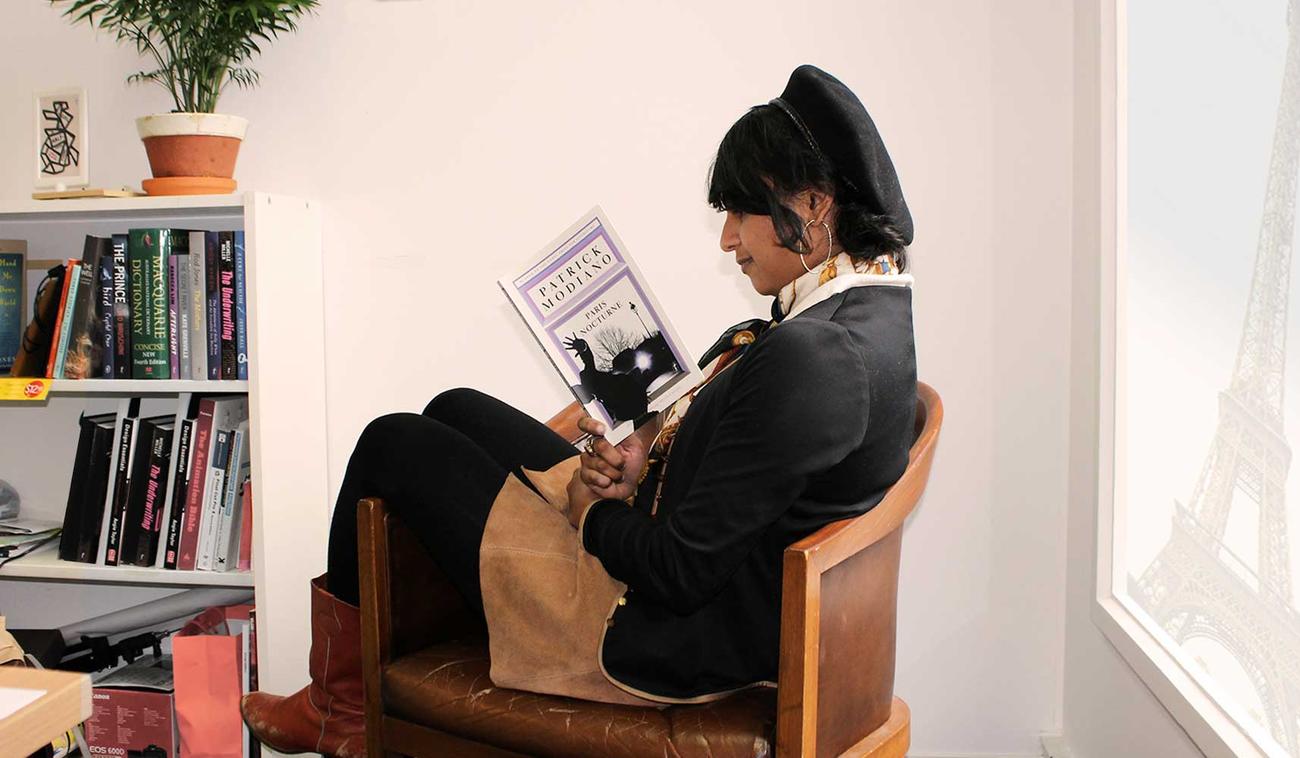 Don a beret, quaff some champagne and celebrate Bastille Day with some of our great French and French-inspired books—including award-winning history, memoir, thrillers, fiction and coming-of-age stories that celebrate our enduring fascination with France and French culture.
Starting with Anne Sinclair—France's best-known journalist and the model for Marianne, the striking national emblem. She is also the granddaughter of Paul Rosenberg, renowned European art dealer, who fled Vichy France and the horrors of Nazi occupation. In My Grandfather's Gallery she draws on her grandfather's intimate correspondence with Picasso, Matisse, Braque and others to paint a fascinating portrait of a legendary member of the Parisian art scene.
Miranda Richmond-Moulliot, the bestselling author at this year's Adelaide Writers Festival, also traces her family's French history in the evocative and heartbreaking A Fifty-Year Silence. Following a deep fault line in her grandparents' lives, Miranda forestalls all her plans and moves to their abandoned stone house in a tiny French village, now a crumbling ruin. She immerses herself in letters and archival materials, slowly teasing stories out of her reticent, and declining, grandparents. Along the way she finds herself making a home in the village and falling in love. Told with warmth and humour, A Fifty-Year Silence is an uplifting love story spanning two continents and three generations.
For something wholly set in modern life, Marie Darrieussecq's All the Way is a powerful, hilarious and achingly honest story about a young French girl discovering her sexuality. Solange wants to have sex. Will it be with one of the boys at school? The exchange student? The fireman she meets at the disco when she sneaks out one night? Or with Arnaud, the coolest boy she knows? But who cares, Solange will do whatever it takes. All the Way is a brilliant and hilarious glimpse into the mind of an adolescent girl.
S. J. Watson's new psychological thriller Second Life starts with a death in Paris, and explores the darkest depths of a woman on the edge. When Julia learns that her sister has been violently killed, she knows she must get to the bottom of things. Even if it means jeopardising her relationship with her husband and risking the safety of her son. Getting involved with a stranger online. Losing control. Perhaps losing everything. Tense and unrelenting, Second Life is another brilliant novel from S. J. Watson, author of Before I Go to Sleep.
And in The Train to Paris, a young New Zealand tourist encounters a bewitching older woman. After a disastrous holiday with his girlfriend in Madrid, twenty-year-old Lawrence Williams takes the train back to Paris, but gets stranded at the border. Enter Élodie Lavelle. She might be twice his age but she's amused by the boy's earnest charm. She decides to entertain herself by educating him about the rules of her society, treating him to an unforgettable evening in Biarritz. But Élodie has not counted on what Lawrence might teach her in return, or how much their unlikely encounter will mark them both. The Train to Paris is a surprising and compelling love story.
Browse below for more French books, including Nancy Huston's Fault Lines, winner of the 2006 Prix Femina; The Conflict: Woman & Mother by Elisabeth Badinter, France's foremost feminist thinker; and coming in August two books—Little Jewel and Paris Nocturne—by Patrick Modiano, winner of the 2014 Nobel Prize for Literature. Little Jewel is translated by senior editor Penny Hueston. Watch this space for a forthcoming post by Penny on the art of translation.
FRIENDS OF THE CHILLER
SUBSCRIBE TO TEXT'S NEWSLETTER