In conversation with Marie Darrieussecq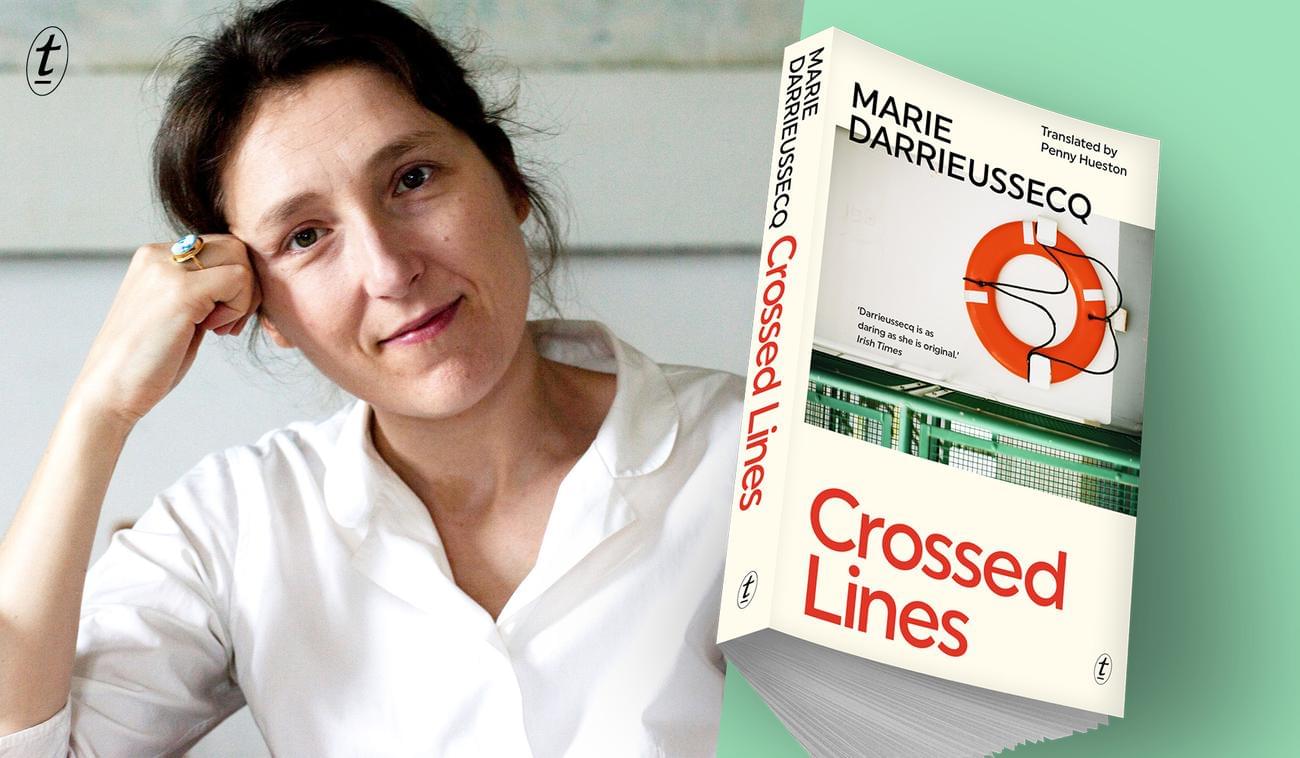 Please tell us a little bit about Crossed Lines. What were your main inspirations for the story?
For the last twenty years, I've been thinking about this phenomenon of mass displacement of people. It was almost inevitable that I write about it.
Protagonist Rose gives a young migrant her son's mobile phone. Why is this act of kindness so important? Can individuals become heroes by doing relatively small actions?
For displaced people, who have nowhere to live, the telephone is a crucial link to where they have come from, to where they are, and to where they want to live in the future. David Bowie's song 'Heroes' was in my head when I was writing this novel and gave me one of the keys to the character of Rose. Remember that she doesn't give the refugee her own phone – way too important to her – she gives him her teenage son's phone. 
Have you had any feedback about whether your book has changed people's attitudes towards what they might or might not do for refugees?
Yes, I have. I get all sorts of feedback about the feelings of helplessness, or of the tactlessness of certain actions. I also get feedback about the very strong bonds that are formed with refugees. 
What was your research process for Crossed Lines? Has it differed in any way from your process for your other books?
I write two sorts of novels: novels of imagination and novels using research. And they are all also at least half inspired by my own life. For this book I went to several refugee camps, in France (in Paris, in Grande-Synthe near Dunkirk, in Calais), and in Niger. I also briefly hosted a child refugee, younger than the novel's character, Younès. And I did two cruises on those enormous cruise ships, like the one on which the novel begins. My children loved those cruises and I could 'pretend' that I was there only for research purposes…whereas in fact it was all very comfortable, even if those boats represent the height of shameless capitalism. My teenage son also helped me with everything to do with phone technology, and told me that the worst thing I could ever do to him would be to give his phone to someone else – exactly what Rose does! 
Crossed Lines highlights the huge discrepancies capitalism has created between countries and classes. What do you want your reader to learn from your story and its characters?
It's a novel about 'inhabiting this planet' and who has the right to live here or not. 'Migrant' is an ideological word: displaced people remain stateless, with no power to settle anywhere. When I was little, we used to say 'immigrants'. They were able to put down roots. In the nineties we used to say 'undocumented immigrants'. As it happens, I was on committees advocating for their rights. The word 'undocumented' was particularly indicative of their predicament. The word 'migrant' no longer means anything.
It is not just Rose who is affected by her connection with Younès, but also her whole family. Which changes in the family dynamic were the most interesting for you to explore?
Rose's husband is a real-estate agent, also an alcoholic, unfortunately, but sometimes his insights about what it means to live on this planet are spot-on. His adolescent son Gabriel is devastated when his phone disappears ; he spends a lot of the whole novel looking for it, while his mother keeps quiet about it… Little Emma has probably inherited the strange powers that Rose has 'in her hands'. Throughout the book, Rose doesn't really know what to do with her powers, until Younès, the displaced person, encourages her to explore them, because she's the only person he trusts. There is a special maternal bond between them, and Gabriel is jealous.
There is magic in Rose and her 'healing hands' – have you experienced the supernatural in your own life?
I come from the Basque country, where there is a tradition of witches and healers – they're sort of 'super osteopaths', who perform 'fire healing, and mysteriously cure shingles through their hands. My grandmother claimed that she saw ghosts. For me, it's an area full of inspiration for fiction.
Do you find solace in reading, especially in the time of COVID-19? What have you been reading?
I read for several hours a day – that's all there is to do, apart from writing J. I also read at night because I'm an insomniac. For me, reading and red wine are the best anti-depressants (along with a bit of psychoanalysis, and a good husband). 
How (if at all) has the pandemic affected your writing and reading habits?
Honestly, only one thing has changed in my writing life: I no longer travel. But my anxiety about the future of this planet and about the inequality between its inhabitants has only increased. My daily life, hour by hour, is the same. And my is sleep even worse than before.
FRIENDS OF THE CHILLER
SUBSCRIBE TO TEXT'S NEWSLETTER