History's People, Margaret MacMillan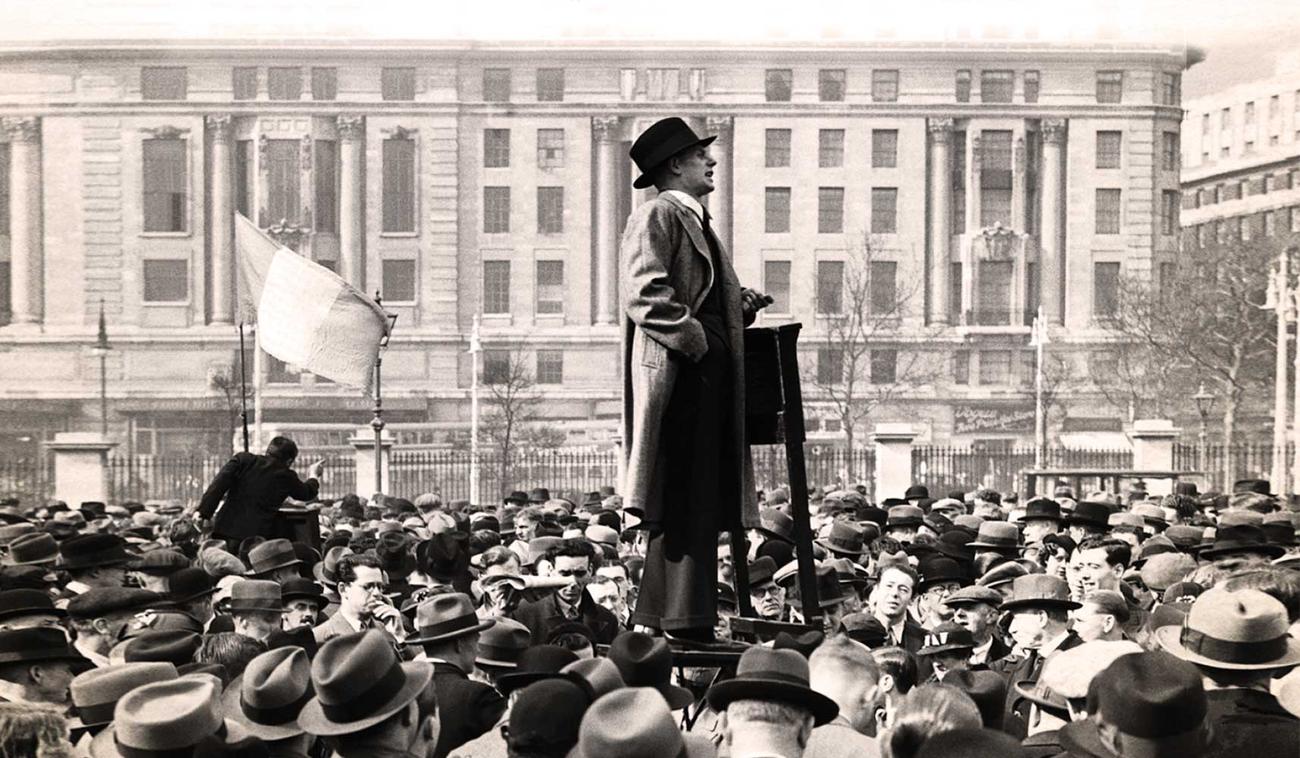 What if Hitler had been killed in the trenches in World War I? What if Winston Churchill had been fatally injured when a car knocked him down on New York's Fifth Avenue in 1931? Or what if Stalin had died during his appendix operation in 1921? Can we really consider the history of the twentieth century without placing such figures somewhere in the story?
In this year's highly anticipated Massey Lectures, internationally acclaimed historian Margaret MacMillan gives her own personal selection of the memorable figures of the past, women and men, who have changed the course of history and directed the currents of their times.
Margaret MacMillan is the author of the international bestsellers The War That Ended Peace, Nixon in China and Paris 1919: Six Months That Changed the World, which won the Samuel Johnson Prize and the Governor General's Literary Award. She is also the author of The Uses and Abuses of History. The past provost of Trinity College at the University of Toronto, she is now the warden of St Antony's College, a professor of international history at Oxford University and a professor of history at the University of Toronto. 
In History's People, she explores history through the lens of biography, how individuals have shaped the world through particular personality traits—leadership, hubris, daring, curiosity and observation. In the chapter on hubris she draws a line between Margaret Thatcher, Woodrow Wilson, Joseph Stalin and Adolf Hitler, four characters she believes to have had 'driving ambition' and 'a clear and compelling vision of the sort of society and world they wanted.' But for all four, 'success and power went to their heads. Each, in his or her own way, fell prey to what the ancient Greeks called hubris—that supreme arrogance which leads humans to think they are infallible—and they or their unfortunate people were punished for it.' 
In the chapter on curiosity, she includes Ada Lovelace—daughter of Lord Byron and 'creator of the first software in history'—Fanny Parkes, Elizabeth Simcoe, Edith Durham and Gertrude Bell, a driving force in shaping the modern Middle East. MacMillan notes that many of these characters have largely been forgotten: 'What each did, however, whether they were famous or obscure, was leave a record of themselves and of the worlds they moved through. For this, we owe them much. They pop out of the past to catch our attention and remind us that they were human just as we are, and through the legacy of their writings they enable us to write history.' 
Encompassing rulers and generals, dreamers and adventurers, History's People is a fascinating and wide-ranging examination of the complex relationship between biography and history, individuals and their times—and the moments that have shaped the world. 
Praise for Margaret MacMillan and History's People
'[Macmillan] is that wonderful combination—an academic and scholar who writes well, with a marvellous clarity of thought.' Antony Beevor
'Stylish, intelligent, insightful, History's People cements MacMillan's reputation for both eminence and elegance.' Clare Wright
'MacMillan is a superb writer who can bring history to life.' Philadelphia Inquirer
'MacMillan deftly and engagingly shows that history is a process of capturing the minutiae of life as much as time's epic strokes.' STARRED Review, Publishers Weekly
History's People: Personalities and the Past is available in bookshops and online now.
FRIENDS OF THE CHILLER
SUBSCRIBE TO TEXT'S NEWSLETTER