Helen Garner wins the 2017 Indie Book Awards Non-fiction Prize for Everywhere I Look
Congratulations to Helen Garner on winning the Non-fiction Book of the Year prize at the 2017 Indie Book Awards for Everywhere I Look.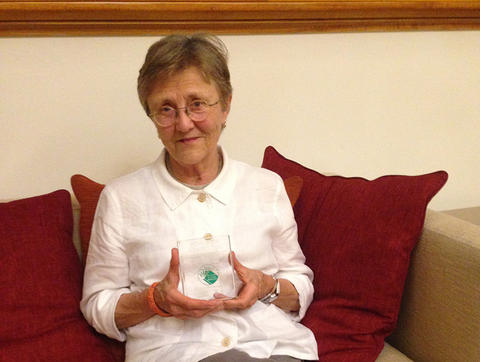 The Indie Book Awards recognise and reward the best Australian writing as chosen by Australian Independent Booksellers as well as celebrating the enormous depth and range of literary talent in this nation.
Everywhere I Look is collection of non-fiction from one of Australia's best loved and most admired writers that spans fifteen years of work, containing essays, diary entries and Garner's musings on everything—from attending the dawn service to re-reading Pride and Prejudice, to kissing the wrong man at a university party.
I pedal over to Kensington just after dark. As I roll along the lane towards the railway underpass, a young Asian woman on her way home from the station walks out of the tunnel towards me. After she passes there's a stillness, a moment of silent freshness that feels like spring.
Helen Garner is an award-winning author of novels, stories, screenplays and works of non-fiction. In 2006 she received the inaugural Melbourne Prize for Literature. Her novel The Spare Room, published in 2008, won the Victorian Premier's Literary Award for Fiction, the Queensland Premier's Award for Fiction and the Barbara Jefferis Award, and has been translated into many languages. Her latest book, This House of Grief, was named Best True Crime book in the 2015 Ned Kelly Awards. In 2016 Helen Garner was awarded the Windham-Campbell Prize for Non-Fiction.
A recent essay on Garner in The New Yorker by James Woods describes her thus, 'Garner is a natural storyteller: her unillusioned eye makes her clarity compulsive…What gives the memoir its power, as so often in Garner's writing, is that she is unsparing, in equal measure, of her subject and of herself, and that she so relishes complicated feelings…[Everywhere I Look] is made singular by Garner's almost reckless honesty, and brought alive by her mortal details.' 
Everywhere I Look is available now in bookstores and online.
FRIENDS OF THE CHILLER
SUBSCRIBE TO TEXT'S NEWSLETTER