The Elizabeth Kostova Roadshow is About to Commence!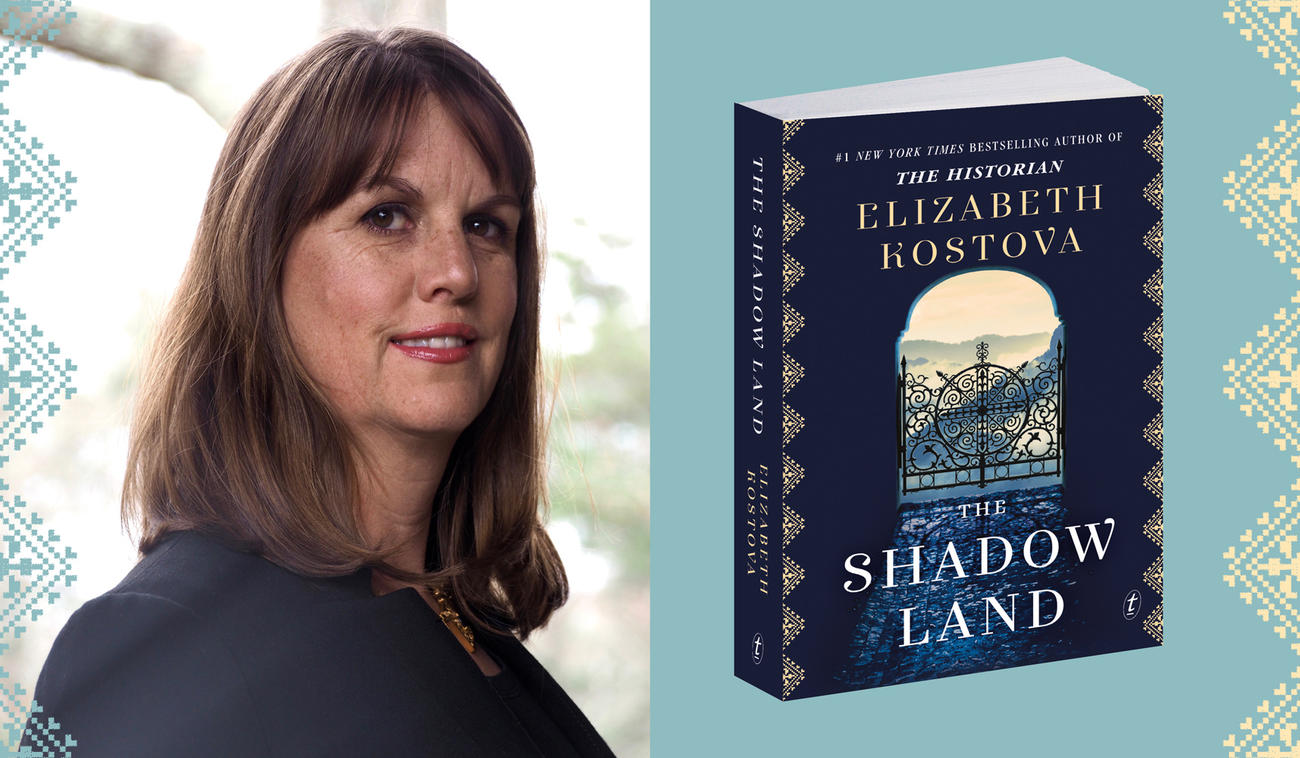 Elizabeth Kostova, bestselling author of The Historian, is touring Australia and New Zealand with her vivid and intriguing new novel, The Shadow Land. 
---
Alexandra Boyd has travelled to Bulgaria hoping to salve the wounds left by the loss of her beloved brother. But a luggage mix-up soon after she arrives finds her holding an urn filled with human ashes.
As Alexandra sets out to return the precious item to its owners she finds ever more obstacles in her path, even as her determination grows greater – and the mystery behind the significance of the urn deepens. Soon she will realise that this object is tied to the very darkest moments in the nation's history, and that the stakes behind seeing it safely returned are higher than she could ever have imagined.
Elizabeth Kostova's new novel is a tale of immense scope that delves into the horrors of a century and traverses the mysterious culture and landscape of Bulgaria. Suspenseful and beautifully written, it explores the power of stories and the hope and meaning that can sometimes be found in the aftermath of loss.
'In this brilliant work, what appears at first a minor mystery quickly becomes emblematic of a whole country's hidden history. Lyrical and compelling, The Shadow Land proves a profound meditation on how evil is inflicted, endured and, through courage and compassion, defeated. Elizabeth Kostova's third novel clearly establishes her as one of America's finest writers.'
Ron Rash
---
Read Elizabeth Kostova's letter to her readers along with an extract from this beguiling book. 
Join the author at one of her events around Australia and New Zealand:
11 August, Bendigo Writers Festival (Bendigo, AU)
14 August, Kinokuniya Bookshop (Sydney, AU)
21 August, Time Out Bookshop (Auckland, NZ)
22 August, Unity Bookshop (Wellington, NZ)
23 August, Scorpio Bookshop (Christchurch, NZ)
24 August, Brisbane Square Library (Brisbane, AU)
25 August, Literary Luncheon (Cleveland, QLD)
26 August, Canberra Writers Festival (Canberra, AU)
27 August, Melbourne Writers Festival (Melbourne, AU)
The Shadow Land is available now at all good bookshops, festivals, and in ebook.
FRIENDS OF THE CHILLER
SUBSCRIBE TO TEXT'S NEWSLETTER