Ducks, Cake and the Saint of Lost Things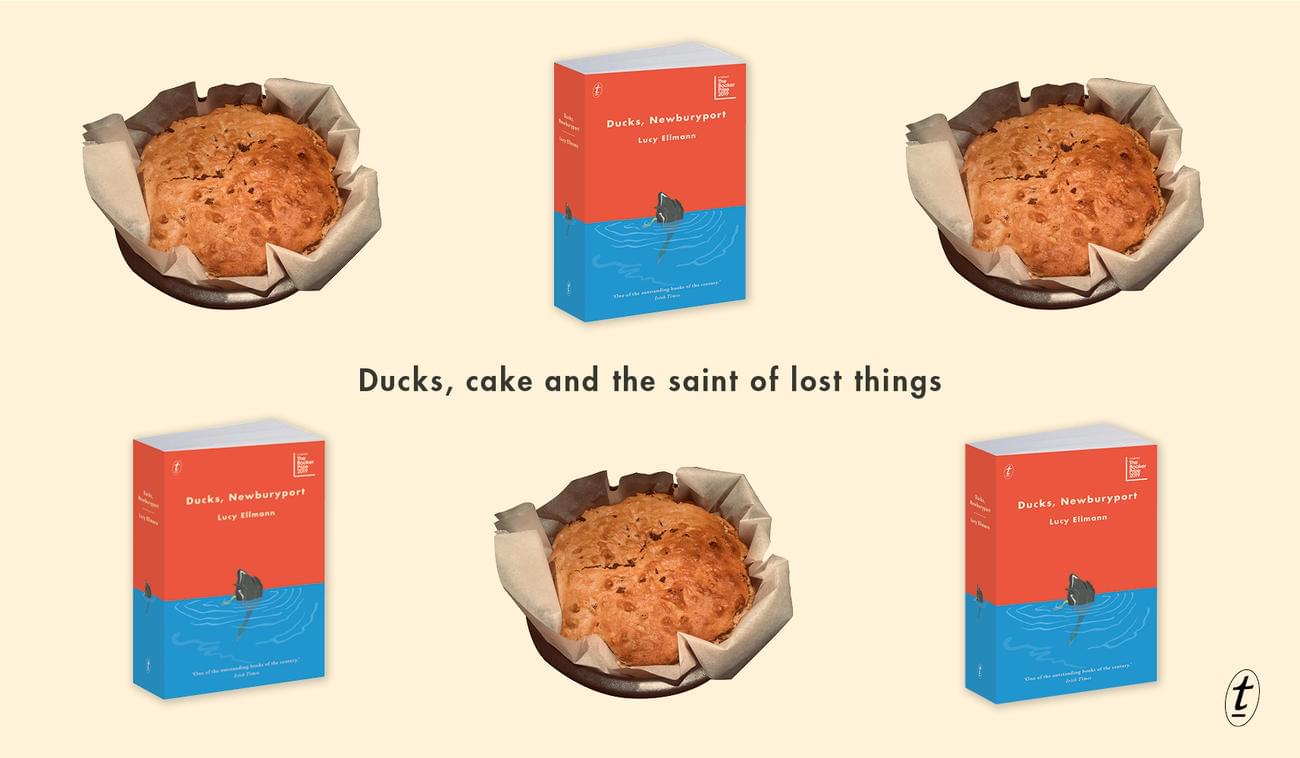 Lucy Ellmann's thousand-page masterpiece, Ducks, Newburyport, might not have won the Booker Prize, but did either of the winners feature delicious, saintly cakes or challenge the very nature of the novel? No. No, they did not. In this blog post acquiring editor Alaina Gougoulis addresses one of those things...
...the fact that I wonder if women have always remembered their dreams while they're cooking, the fact that Nanya taught me to make a fanouropita cake whenever we lose things, and it really works, the fact that you often remember where you put the thing, whatever it is, while you're making the cake, or else you remember it when you're eating the cake, or sometimes it just turns up soon after I make a fanouropita, the fact that it's a great solution, since even if you don't find the thing, at least you have a nice cake to comfort you...


St Fanourios, the saint of lost things, is celebrated on 27 August each year with a cake, fanouropita, baked in his honour. 'Fanero' means 'to reveal' in Greek, and the idea is that you bake a fanouropita when you're seeking something you've lost: whether a specific object or something more intangible (your way, your sense of proportion). 
Fanouropita (among many other delicious baked goods) is a recurring image in Lucy Ellmann's extraordinary novel Ducks, Newburyport, and I wanted to try my hand at making one.
There are many variations on the recipe out there, but the consistent elements are: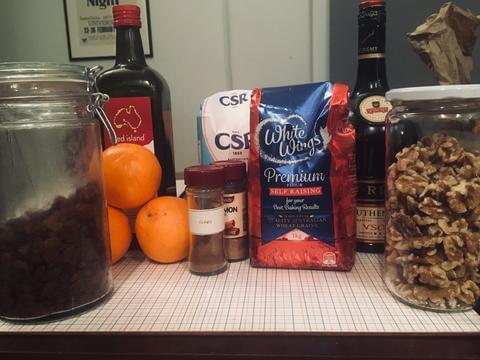 -       it's always vegan (no butter, milk or eggs)
-       it should have seven or nine, or sometimes eleven, ingredients (this is to do with the magical properties of these numbers, or the number of sacred mysteries in the Orthodox Church).
 

Ingredients
¾ cup olive oil
zest and juice of about three oranges (enough for 1 cup juice)
¼ cup brandy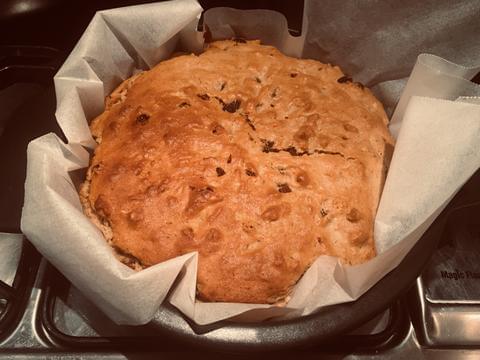 1 cup caster sugar, and icing sugar for the top (optional)
2 tsps ground cinnamon
½ tsp ground cloves
3 cups self-raising flour, sifted
½ cup walnuts, finely chopped
1 cup raisins
Method
Preheat oven to 180°C and line a round cake tin (25cm) with baking paper.
Whisk the oil, orange juice and zest, brandy, sugar, cinnamon, and cloves together in a large bowl until the sugar is mostly dissolved.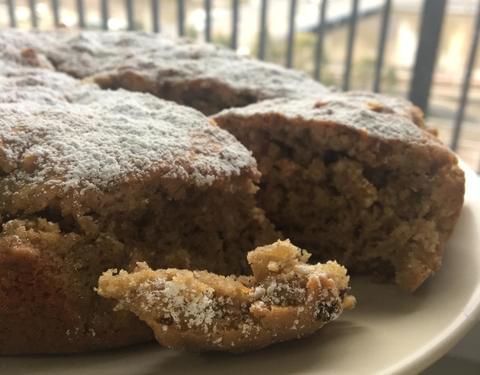 Add in the flour gradually, then stir in the walnuts and raisins.
Pour the mixture into the cake tin and bake for 45 minutes.
Let the cake cool. Dust it with icing sugar if you like, or if your cake is looking a bit ugly.
You might want to eat it all yourself, but you're supposed to share it with at least seven (or nine) people for the ~magic~ to happen.

...the fact that sometimes just the fanouropita smell helps me remember where I put something, the fact that you're supposed to sit the fanouropita on the windowsill while it cools, or near a window anyway, so Saint Fanourios can come and get some, and in return he helps you find the lost object, but I don't always remember, the fact that I guess the guy really liked cake...



FRIENDS OF THE CHILLER
SUBSCRIBE TO TEXT'S NEWSLETTER