Dear Brenda: A Letter from a Reader
In her biography of Daniel Mannix, Brenda Niall quotes these words from Joe Broderick, who, as a young priest, was a regular visitor to Raheen in the last years of the archbishop's life: 'I felt drawn to the Old Man for the warmth of his nature, his mellowness, I guess, and his sense of fun and of his sometimes gentle (and sometimes gently bitter) expressions of debunkery…'
Brenda was delighted to receive this warm and heartfelt response to Mannix from Joe, who has since left the priesthood, married and now lives in Bogota, Colombia. Joe is the author of several distinguished biographies, including Camilo Torres the Priest Guerrillero.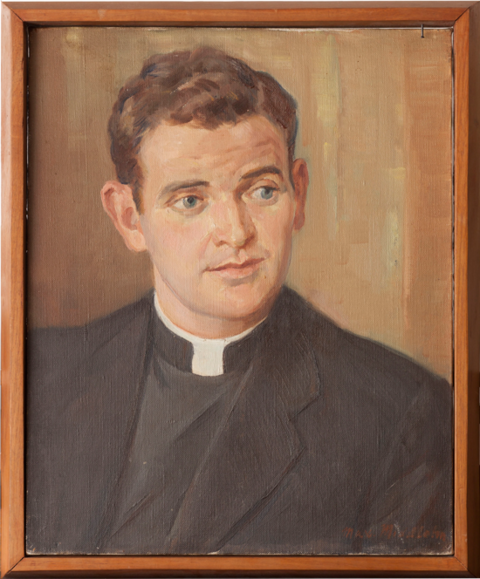 Dear Brenda,

Dan used to talk about how the British kept Ireland in 'thrawldom' (wonderful word, especially the way he used to pronounce it). Well, your biography has had me enthralled for several nights in a row. I've been staying up well after my usual bedtime just for the pure delight of your prose, and to feel Dan emerging from the book fully alive, with all the various and often contradictory traits in his complex and enigmatic character. I love the way you have not shirked at taking him to task for his stubbornness, and for that 'exacting and imperious' quality in him which could lead him to say 'hurtful' things. Your most severe comment in that regard is your closing paragraph to The Last Hurrah, when you switch off the television and refuse to continue listening to him 'ignore the bitterness and pain' he had caused over the Labor Party Split. Yet even your harshest criticisms are tempered by (without contradicting) your unstinting admiration of (and respect for) his many qualities. Among your memorable descriptive phrases, I especially liked your reference to his 'unassailable dignity'. And you've shown a remarkable ability to put yourself in his buckled shoes, so to speak, and understand the reclusive and maybe even shy nature of this 'monk without a monastery'.  
Apart from doing justice to your great central figure (no easy task, of course; especially considering that Mannix ordered all his private papers to be destroyed after his death), I have revelled in your writing and some unforgettable descriptions of minor characters: the 'tremulous piety' of Albert Power SJ, and the 'melodious voice and fine sense of doom' possessed by that other Jesuit, the one at Belloc House. You often had me chortling as I read. For instance, your perceptive comment that 'if Mannix had been six inches shorter, as rotund as Archbishop Kelly and had a squeaky voice, he would never have commanded such a following'. Several times you had me laughing out loud. Such as when you talk of how a nun, if she had a grievance, wouldn't have had 'the time, the permission or the tram fare' to get to the archbishop's residence, Raheen.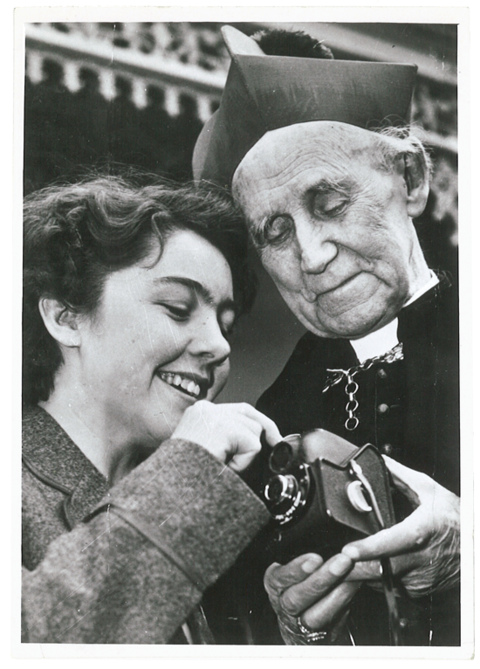 It's a highly entertaining book, and a bloody good read. I know I have a sort of vested interest, but I couldn't put it down. That is, I only put it down around 2 a.m. on two nights running, when I couldn't keep myself awake any longer. And since I'm very busy, I had to put off taking it up again until late the following evening.
Against the rules of biography writing (or at least, departing from custom), somewhere in the middle of the book you occasionally and unobtrusively switch to first person narrative and play your part in the story. It may be breaking the rules, but it works very well. Anyway, you've prepared the reader for it in your intro, which doesn't actually end, but rather leads neatly into Chapter One. So you're in the book right from the start.
Apart from the sheer pleasure of your writing, you gave me a lot of information I didn't have. I didn't know Dan's father had been active in Michael Davit's Land League struggles; nor that Dan had played 'poker', as you say, with the Jesuits over Newman College. I knew the archbishop had problems with the Papal Nuncio Monsignor Panico (Panicky Jack), but never understood quite so well, and in such detail, what that chess game had been like. Also, I admired your brief mini-biographies of Billy Hughes, Bob Santamaria and Eamon de Valera. And your reflections on similarities between Santa and Dev, which I think nobody else has ever thought about. Yours is a very thoughtful book indeed.
Thank you so much for the joy you've given me over these past long nights. I feel extremely happy to have been able to contribute, albeit a mite, to your magnificent portrait of a man I loved in life and have always revered in my memory over these many years. Thanks for keeping him alive...or should I say, bringing him back to life.
More power to you.
Joe
Reproduced with permission.
Mannix by Brenda Niall is available in bookshops and online now.
FRIENDS OF THE CHILLER
SUBSCRIBE TO TEXT'S NEWSLETTER