David Vann and Goat Mountain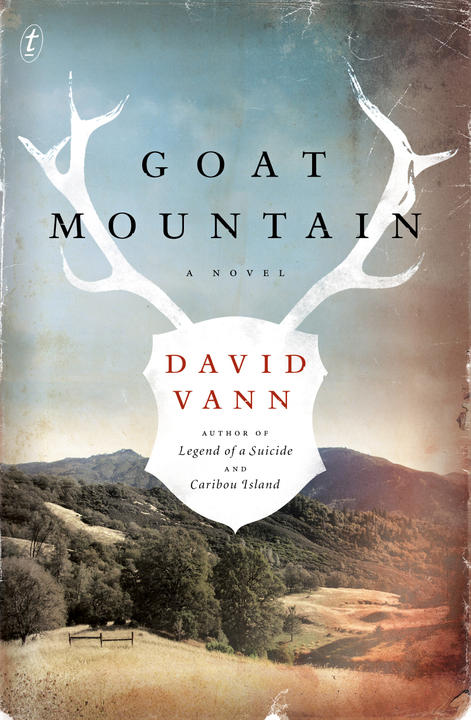 Reviews and praise for David Vann's latest novel, Goat Mountain, keep flooding in.
The Washington Post calls it 'muscular, existential, barbaric and dense with allegory…[Vann is] doing something fearless with allegory and character, building a soulless narrator to represent our true nature: primal, instinctual, unapologetic.'
'All David Vann's books are autopsies,' says the Observer. 'This new excursion is as harrowing as anything he has written…For all its unyielding darkness, Goat Mountain is, perhaps perversely, an exhilarating experience. It is, first of all, cathartic in the way of all good tragedies. But it is also exhilarating for the least perverse of reasons: the experience of reading a novelist of David Vann's rare artistry and vision.'
The Melbourne Review warns you to prepare 'to emerge bloody and scarred' from reading Goat Mountain: 'Vann writes into violence; this is no clinical observation.'
'It would be flip, but not wholly untrue, to call Goat Mountain an existentialist-vitalist work of redneck horror,' says the Financial Times. 'Only a very jaded reader could fail to believe in the feeling it projects of being locked in an inner landscape in which one is lost in the woods and chained forever to a corpse.'
SFGate believes 'it is the tension Vann draws between dialogue and action that is truly exceptional…even a reader worn ragged by so much tight-wound brutality will devour Vann's masterful plotting.'
Bookmunch states it simply: 'This is a triumph of a novel. Please read it.'
The Independent ran two interviews with David Vann: a short Q&A, and a longer piece on his family history. You can also hear David on ABC RN's Books and Arts Daily.
Goat Mountain is available now in bookshops and online.
FRIENDS OF THE CHILLER
SUBSCRIBE TO TEXT'S NEWSLETTER