Mary Norris, Comma Queen, Charms the Language Lovers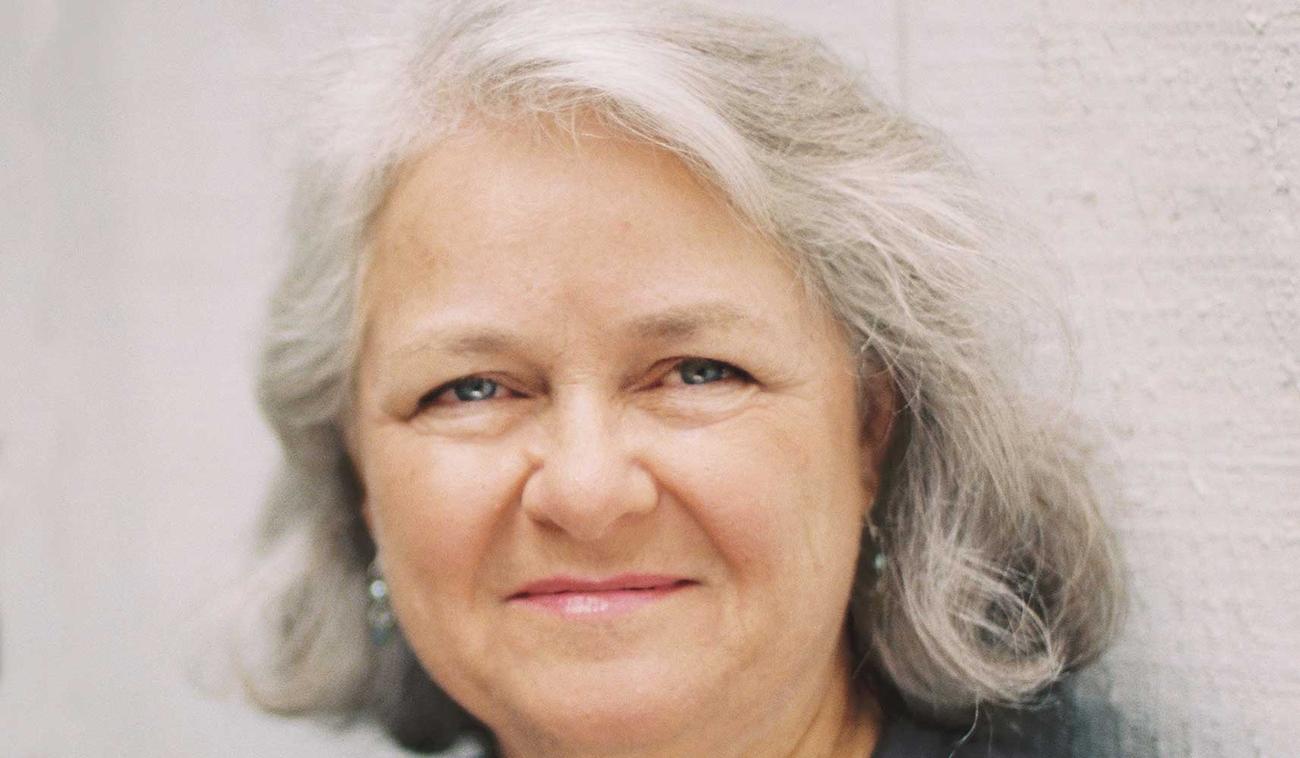 If you love words you'll love Mary Norris's Between You & Me: Confessions of a Comma Queen, the most irreverent and enjoyable book on language since Eats, Shoots & Leaves.
Mary Norris has spent more than three decades guarding the New Yorker's grand traditions of grammar and usage. Now she brings her vast experience and sharpened pencil to help the rest of us, in a delightful language book as full of life as it is of practical advice.
Between You & Me's exacting detail and wonderful humour is charming readers in the US—it debuted at number fourteen on the New York Times non-fiction bestseller list this weekend—and it hits Australian bookshops on Wednesday.
Someone at work sends an email to the whole editorial staff that says, 'If you have a copy of Tom Vanderbilt's Traffic, please contact Vicky or I.' 'Vicky or me!' I mutter at my computer. 'You should know better! You would never say, "Please contact I."' I don't actually say anything to the offender, but I'm not lending him my copy of Traffic, either.
Between You & Me features Norris's hilarious exhortations about exclamation marks and emoticons, splice commas and swear words; her memorable exchanges with writers such as Pauline Kael, Philip Roth and George Saunders; and her loving meditations on the most important tools of the trade. Readers—and writers—will find in Norris neither a scold nor a softie, but a wise new friend in love with language.
'This book charmed my socks off...Norris is a master storyteller,' writes Patricia O'Conner in the New York Times, which also has a feature on Mary here.
In her interview with NPR, Norris drolly reveals how 'John Updike was very careful in his prose and very attuned to details. The only danger there was that it was so slick, your pencil would slide off the page!'
The New Yorker, Monthly and Millions have all published extracts.
Norris's talents are not restricted to the use of the pencil, either—in her stand-up 'Evening at the Moth' she gives a candid account of her relationship with her family and her unsuccessful attempts to be published. It is a wonderfully dry and witty piece that had me laughing out loud. And the New Yorker has also developed a new video series devoted to Norris and her language skills.
'I enjoyed Mary Norris's book so much. It's exactly my idea of a good read.' Kate Grenville, in correspondence
'A delightful mix of autobiography, New Yorker lore and good language sense.' Ben Yagoda
'Between You & Me is as entertaining as grammar can be. Very very. Read it and savor it.' Garrison Keillor
'Countless laugh-out-loud passages...A funny book for any serious reader.' Kirkus
'Marvelous...Mary Norris is no dry guardian of grammar, no punitive Poobah of punctuation. In giving an account of her journey from provincial obscurity to the glamour of New York—and the New Yorker—she offers a warm, tender, and funny coming of age story. (Or possibly it's a 'coming-of-age' story. Mary could tell you!)' Rebecca Mead 
'Mary Norris's Between You & Me is so smart and funny and soulful and effortlessly illuminating. Well, she herself is so generous and great—what else would she do?' Ian Frazier
'Mary Norris brings a tough-minded, clear-eyed, fine-tuned wisdom to all the perplexities and traps and terrors of the English sentence.' Adam Gopnik
Between You & Me: Confessions of a Comma Queen is published in Australia on Wednesday. Click here for more details.
FRIENDS OF THE CHILLER
SUBSCRIBE TO TEXT'S NEWSLETTER