Celebrating the life and writing of Carlos Ruiz Zafón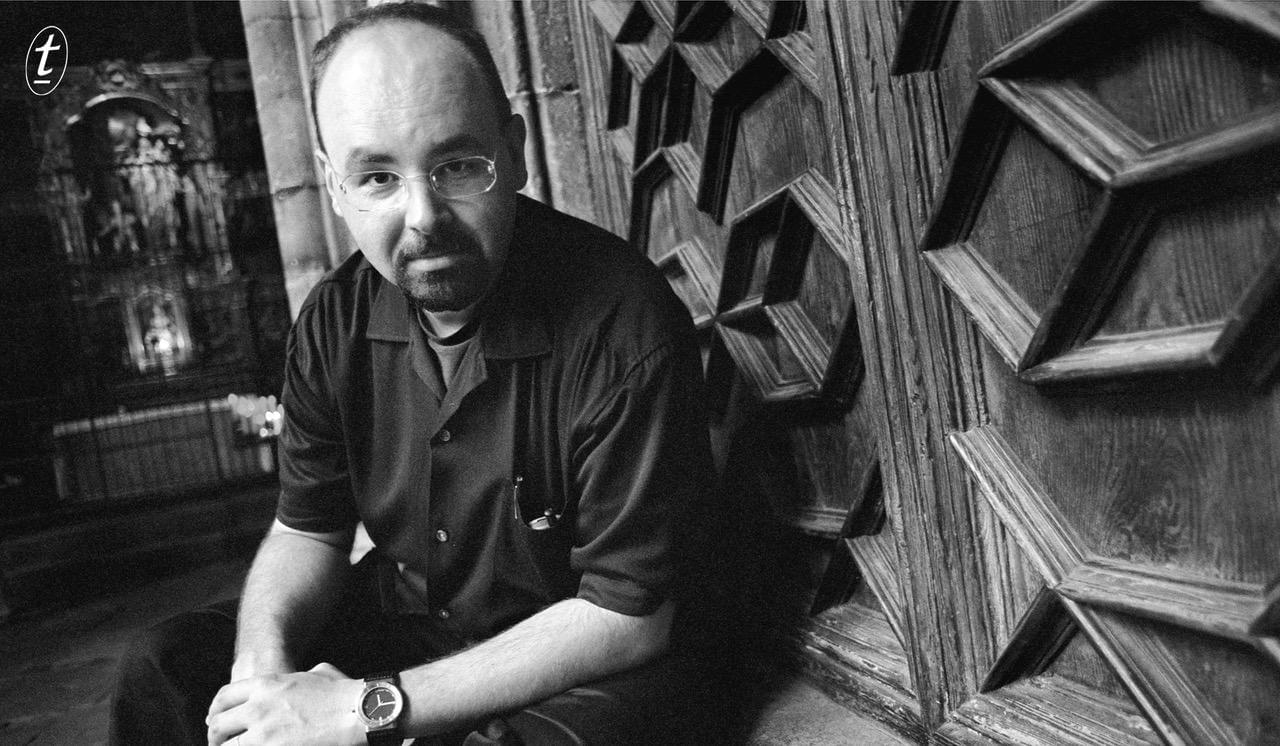 As we celebrate the publication of The City of Mist, the posthumous collection of stories from Carlos Ruiz Zafón, we're taking a moment to reflect on the impact that Carlos made on the literary world, and on our lives. 
Carlos Ruiz Zafón's works have been translated into more than fifty languages, reaching millions of readers across the globe. His internationally bestselling and critically acclaimed Cemetery of Forgotten Books quartet; The Shadow of the Wind, The Angel's Game, The Prisoner of Heaven and The Labyrinth of the Spirits comprise the great project of his life. Despite his tragic death at the age of fifty-five, Carlos will always be remembered for his immense talent and imagination.  
'Carlos Ruiz Zafón's books are about rediscovering, over and over, the magic of reading. In all of his work he takes us on a journey, one way or another, into the secret labyrinth of discovery that lies hidden in the Cemetery of Forgotten Books.

He was a weaver of fictional spells whose greatest debt was to Dickens, to Hugo, to Poe, and beyond them to Cervantes himself. Like those great writers, Carlos found expression for his humanity in his comic imagination. My favourite character is Fermín. Carlos used to entertain me by emailing me about Fermín's endless and thoroughly disreputable adventures outside of his novels. I will miss those stories.

Carlos, ola!'
— Michael Heyward, Publisher
'I remember reading The Shadow of the Wind and being transported to Las Ramblas of Barcelona of a bygone time and the world of the Cemetery of Forgotten Books. What an amazing feat of storytelling. I could never have imagined that not long after that I'd be working on the Australian editions of Carlos Ruiz Zafón's further novels in this quartet, and his magical and alluring novels for young adults – not to mention meeting Carlos on his Australian tour!

It's so sad to have lost such a great writer, but lovely to be able to celebrate his memory with The City of Mist, this one last collection of Carlos Ruiz Zafón's stories. And, of course, we can all return at any time to his novels: the perfect way to travel in these stuck-at-home times.'
— Jane Pearson, Senior Editor
'I vividly recall first reading The Shadow of the Wind, with my heart in my mouth, on an interstate flight [remember those?]. At that stage the book was a phenomenon in Spain but had not yet swept the globe. When Carlos came to Australia, with the gracious and enchanting MariCarmen, we travelled the country together on his book tour. They were endlessly good company – witty, patient and curious. Author tours can be gruelling, but he had energy for it all (as long as we were able to keep up supplies of his beloved Pepsi!). Everyone wanted Carlos, and he was kind and humble with every audience, always allowing for another question, always respectful to his readers. He clearly loved writing and being read. Carlos was clever and sensitive, with a strong sense of fun. His death was tragic, as there's no doubt he had more to offer. But in writing he'd found what he was put on the earth to do. We were so lucky to have him, and to still have the stories in which his humour and imagination lives on.'
— Emily Booth, Strategic Director
The City of Mist is Carlos Ruiz Zafón's tribute to the countless thousands of readers who joined him on the extraordinary journey through the mysterious gothic world of his beloved Cemetery of Forgotten Books quartet.
Imaginative and beguiling, the stories in The City of Mist bring to life the mesmerising magic of their brilliant creator and invite us to enter the dream along with him.



FRIENDS OF THE CHILLER
SUBSCRIBE TO TEXT'S NEWSLETTER