Boundless Indigenous Writer's Mentorship Q&A with John Morrissey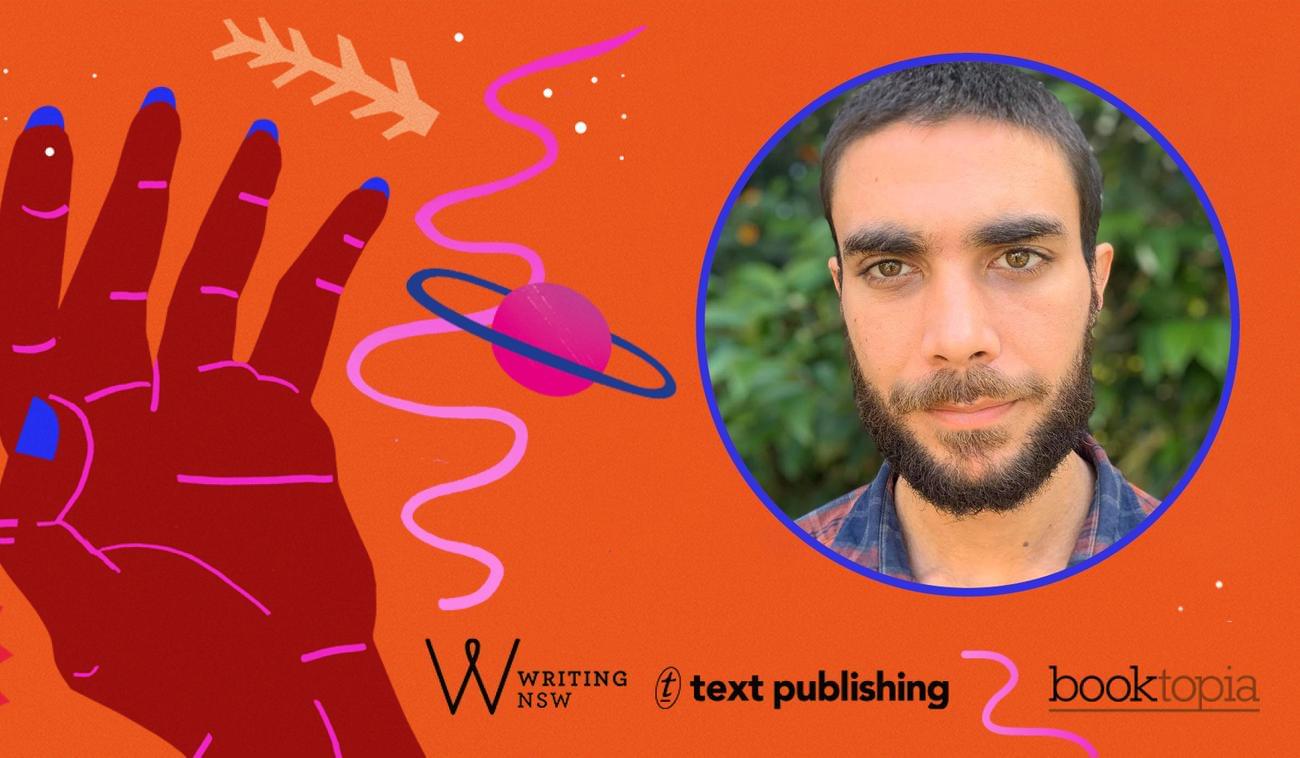 The Boundless Indigenous Writer's Mentorship is run by Text Publishing and Writing NSW. It offers an emerging Indigenous writer a year-long mentorship with an established Indigenous writer, followed by editorial feedback from Text and access to Writing NSW services. The program aims to support new Indigenous writers as they develop their manuscript and seek publication.
As entries for the 2021 Mentorship are closing soon, we caught up with 2020 winner John Morrissey to ask about his experience with the mentorship so far. John is currently developing his short story collection, The Dig, with his mentor: two-time Miles Franklin Literary Award-winning Noongar writer Kim Scott.
Back in March of this year, you were awarded the 2020 Boundless Indigenous Writer's Mentorship for your short story collection, The Dig. What has the experience of the mentorship been like so far?
It's been incredible. I was feeling a bit uncertain about where my writing was going and whether or I should focus on short fiction or longer pieces. The mentorship has given me a clear direction and the momentum I need to finish ideas I have been turning over in my head for a long time.
The Dig is a collection of short stories set in an archaeological dig. It features ghost stories, family lore and satire, encapsulating a nation fractured through time. It's been described as 'riotous' and 'page-turning'. What inspired this book?
A lot of the stories in the collection are a few years old – they're pieces I finished some time ago and have been editing intermittently since then with an eye to entering them in competitions or trying to get them published in magazines. They had a kind of natural organisation to them, with stories set in the past, stories set in the present or thereabouts, and stories set in the future.

The ideas came from a lot of different places, sometimes from dreams I've had, or something I've read, or I'll think of a particular scene, image or line of dialogue and the story will develop around that. I usually find that I'll sit with an idea for a long time, a year or more, until I feel like I have the whole narrative figured out, and a good idea of the characters. It will always change a lot in the execution, but I don't like to start writing until I know where the story is going. I tend to get lost in the thickets if I don't have a clear direction.
Kim Scott is an esteemed Noongar writer who has won the Miles Franklin Literary Award twice. How has the opportunity to work with him developed your manuscript and your writing practice?
It's such an immense privilege for me to have Kim look over my work. It's been a great spur for me to try to make everything as good as it can be. We've been very flexible so far – he's read about half the stories and I'm going to send him the other half when they're all finished. I'm looking forward to being able to go over to WA to spend time with him in person once travel is possible again.
The world is now a very different place from what it was when you were granted the mentorship. How has 2020 been for you, and has it affected your writing?
It's been a bit up and down, but I'm so much luckier than 99% of the world's population that I can't complain! I wasn't as productive in lockdown as I hoped, but I got a fair bit done. The story I'm working on at the moment is a dystopian science-fiction story, so maybe a bit  of all the chaos in the world bled into it. Lockdown made me a bit more introspective, which I think will help my writing in the end. 

What's next for your manuscript, and have you learned anything you can share?
Once I've finished this current piece I have two more to write, and then everything will be down in draft form. I'm looking forward to pulling it all together, stepping back, and seeing how it looks and how it all flows as a collection. Then I can start thinking about how it will all be ordered.
Thinking about how the individual stories might be able to come together into a collection of some kind has really helped me focus and stay motivated.
Do you have any advice for any Indigenous writers thinking about applying for this year's Boundless Indigenous Writer's Mentorship?
Just go for it – especially if you feel like you're struggling to find a natural venue for the stories you're writing. It can be very easy to feel like your writing is stalling or struggling to find an audience, and the mentorship really helps with that.


---
Applications for the 2021 Boundless Indigenous Writer's Mentorship close on 23 November 2020. Text and Writing NSW thank Booktopia for their ongoing sponsorship of the Mentorship. For more information and details on how to apply, click here.


FRIENDS OF THE CHILLER
SUBSCRIBE TO TEXT'S NEWSLETTER