Ta-Nehisi Coates's Letter to His Son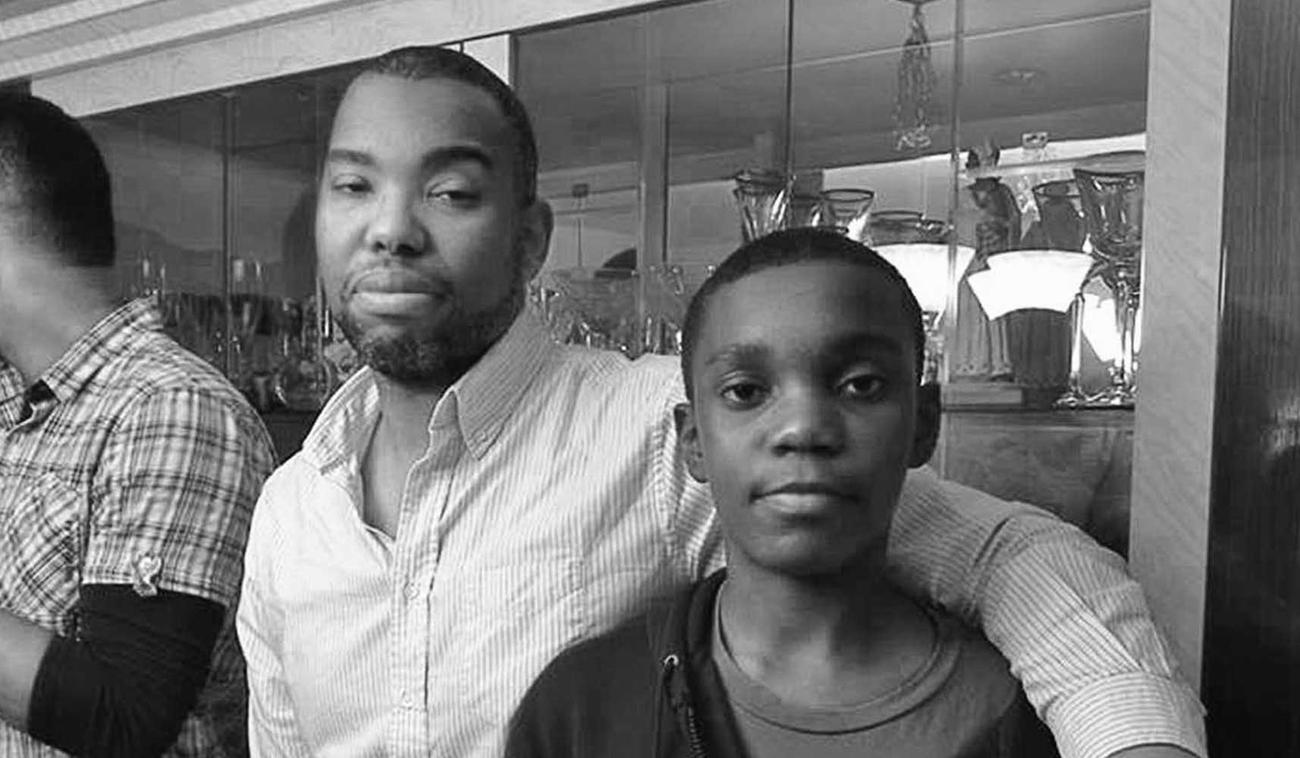 After the Charleston shootings, journalist David Remnick, musician John Legend and others started talking about a powerful new book about the black experience in America: Ta-Nehisi Coates's Between the World and Me. The interest in the book was so great that publication was moved forward from September to July. Already receiving rave reviews and wide coverage, Between the World and Me is released in Australia on Thursday.
'The single best writer on the subject of race in the United States.' New York Observer
In the form of a letter to his fourteen-year-old son, Coates seeks to explain what it means to live in a black body in the United States and attempts to answer the questions that have plagued him his whole life—most crucially, why he, and other black people he knew, seemed to live in fear.

In the 150 years since the end of the Civil War and the ratification of the Thirteenth Amendment, the story of race and America has remained a brutally simple one, written on flesh: it is the story of the black body, exploited to create the country's foundational wealth, violently segregated to unite a nation after a civil war, and, today, still disproportionately threatened, locked up and killed in the streets. What is it like to inhabit a black body and find a way to live within it? And how can America reckon with its fraught racial history?
In Between the World and Me, Ta-Nehisi Coates attempts to answer those questions. He shares with his son the story of his own awakening to the truth about history and race through a series of revelatory experiences: immersion in nationalist mythology as a child; engagement with history, poetry and love at Howard University; travels to Civil War battlefields and the South Side of Chicago; a journey to France that reorients his sense of the world; and pilgrimages to the homes of mothers whose children's lives have been taken as American plunder. Taken together, these stories map a winding path towards a kind of liberation—a journey from fear and confusion, to a full and honest understanding of the world as it is.
Ta-Nehisi Coates is a national correspondent for the Atlantic and the author of the memoir The Beautiful Struggle. Coates has received the National Magazine Award, the Hillman Prize for Opinion and Analysis Journalism, and the George Polk Award for his Atlantic cover story 'The Case for Reparations'. 
Listen to Ta-Nehisi Coates read from Between the World and Me in this excerpt for the Atlantic. Or read an extract here.
Listen to an emotional interview on NPR and see below for some of the incredible praise Between the World and Me has already received.
Between the World and Me is in bookshops from Thursday. 
Praise for Between the World and Me
'I've been wondering who might fill the intellectual void that plagued me after James Baldwin died. Clearly it is Ta-Nehisi Coates. The language of Between the World and Me, like Coates' journey, is visceral, eloquent and beautifully redemptive. And its examination of the hazards and hopes of black male life is as profound as it is revelatory. This is required reading.' Toni Morrison
'A searing meditation on what it means to be black in America today...as compelling a portrait of a father–son relationship as Martin Amis's Experience or Geoffrey Wolff's The Duke of Deception, and a showcase for Mr Coates's emotional reach as a writer and his both lyric and gritty prose.' New York Times
'Between the World and Me is a love letter written in a moral emergency, one that Coates exposes with the precision of an autopsy and the force of an exorcism...Coates has written a book about immense and ongoing failures of humanity that is a triumph of humanism in itself, a book that renders the injuries of racism brutally near and real.' Slate
'Part memoir, part diary, and wholly necessary...Coates's knives are deadly, and they strip away the fat from truths passingly familiar to many but lived by only a few. It is an indictment.' New Republic

'Obama's statement also made me think of Between the World and Me, an extraordinary forthcoming book by Ta-Nehisi Coates, in which he writes an impassioned letter to his teen-age son—a letter both loving and full of a parent's dread—counselling him on the history of American violence against the black body, the young African-American's extreme vulnerability to wrongful arrest, police violence, and disproportionate incarceration.' David Remnick, New Yorker
'The powerful story of a father's past and a son's future. Coates offers this eloquent memoir as a letter to his teenage son, bearing witness to his own experiences and conveying passionate hopes for his son's life...this moving, potent testament might have been titled Black Lives Matter.' starred review Kirkus 

'I just finished an advance copy of Between the World and Me, a look at the racial history of our country by Ta-Nehisi Coates. It's really powerful and emotional.' John Legend, Wall Street Journal   
'As a meditation on race in America, haunted by the bodies of black men, women, and children, Coates's compelling, indeed stunning, work is rare in its power to make you want to slow down and read every word. This is a book that will be hailed as a classic of our time.' Publishers Weekly
'Between the World and Me is a small epic in the tradition of James Baldwin's The Fire Next Time.' Gawker
'Ta-Nehisi Coates is the James Baldwin of our era, and this is his cri de coeur. A brilliant thinker at the top of his powers, he has distilled 400 years of history and his own anguish and wisdom into a prayer for his beloved son and an invocation to the conscience of his country. An instant classic and a gift to us all.' Isabel Wilkerson, author of The Warmth of Other Suns
'Calling it: Between the World and Me will be on every "Top 10 Nonfiction Books of 2015" list come December...Between the World and Me is an artful confrontation with America's relationship with race...If this isn't the kind of thing you usually read, pick it up. Necessary reading for the historical moment we're in.' BookRiot
Read more here.
FRIENDS OF THE CHILLER
SUBSCRIBE TO TEXT'S NEWSLETTER