An Exciting Acquisition: The Untold Story of How Three Childhood Friends Stopped a Terrorist Attack and Became International Heroes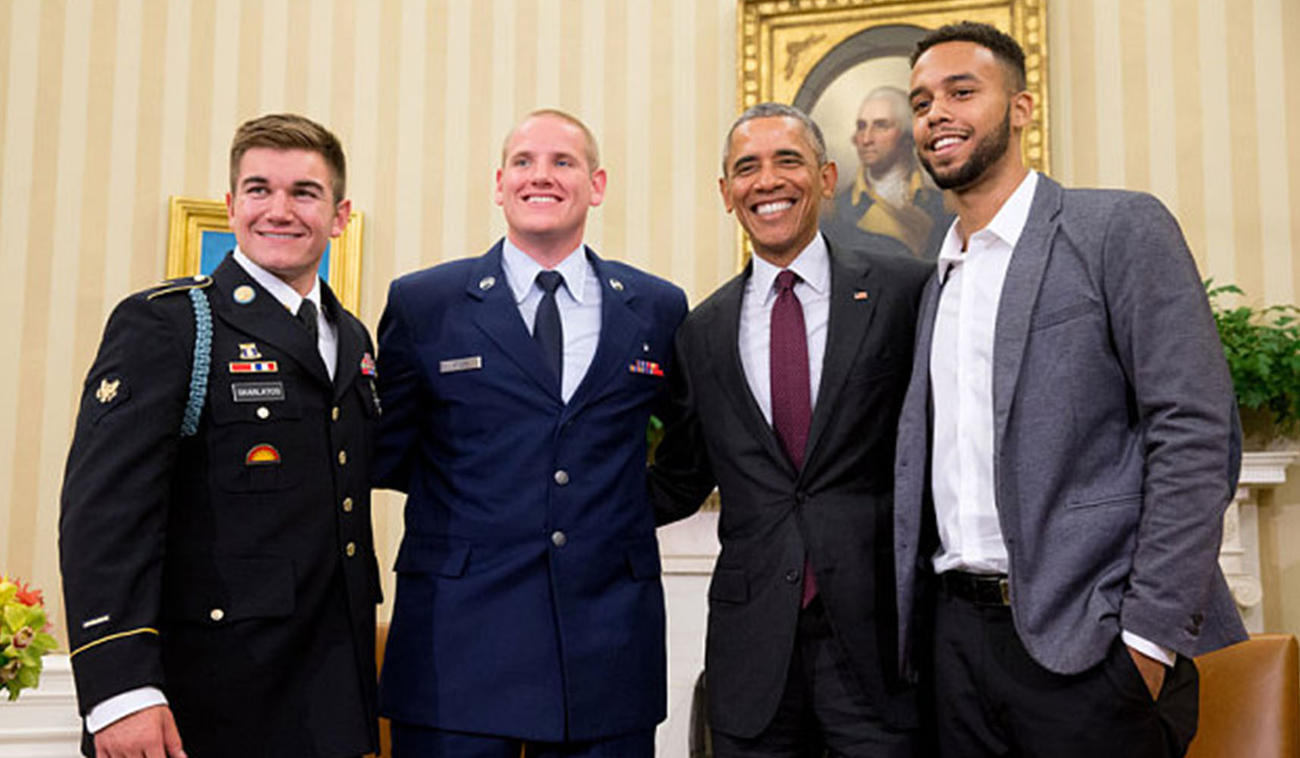 We're thrilled to announce the acquisition of The 15:17 to Paris (August 2016), a true story of friendship and heroism by Anthony Sadler, Alek Skarlatos and Spencer Stone, the three young men who foiled a terrorist attack and were awarded the French Legion of Honor. 
On 21 August 2015, Ayoub al-Khazzani boarded the 15:17 train in Brussels armed with an AK-47, a pistol, a box cutter and enough ammunition to destroy every passenger onboard. He was an ISIS terrorist and associate of Abdelhamid Abaaoud, who would three months later mastermind the deadly (and eerily similar) Paris attacks. As al-Khazzani prepared to launch his attack, he encountered something he hadn't planned for: three young men who refused to give in to fear.
Anthony Sadler, Alek Skarlatos and Spencer Stone were childhood friends. Stone is a martial arts enthusiast and a Staff Sergeant in the US Air Force and Skarlatos is an active-duty member of the Oregon National Guard, but their decision to charge the gunman was the result of a lifetime of friendship and loyalty. 
This book is the gripping true story of a terrorist attack that would have killed more than 500 people if not for their actions, but it is also the story of three young men, their friendship and courage in the face of fear.
'We were driven by instinct, we just had a sense in that moment that a lot of people were going to die if we didn't do something,' Stone said. 'Being together definitely drove us to act. Anthony and Alek are my best friends, I trust them with my life, and I'm proud they trusted me with theirs. There's a lot the three of us have talked and thought about since then, but haven't had the chance to tell anyone yet.  We're excited to finally share the whole story with the world.'
'The 15:17 to Paris is an incredibly exciting acquisition for Text,' said Kirsty Wilson, Text's sales and marketing director. 'There has never been—or will ever be again—a real-life story of terror, bravery and friendship that compares with it. The book is extraordinary in its detail and pace: we readers feel like we're there, watching in horror and awe as this real-life action story unfolds, minute by minute, right in front of us. We can't wait to bring it to Australian and New Zealand readers, just in time for Father's Day.'
Sign up to receive our monthly newsletter and stay in touch with all the news at Text.
FRIENDS OF THE CHILLER
SUBSCRIBE TO TEXT'S NEWSLETTER