The Helpline: 5 Reasons Why Good Writing Gets Rejected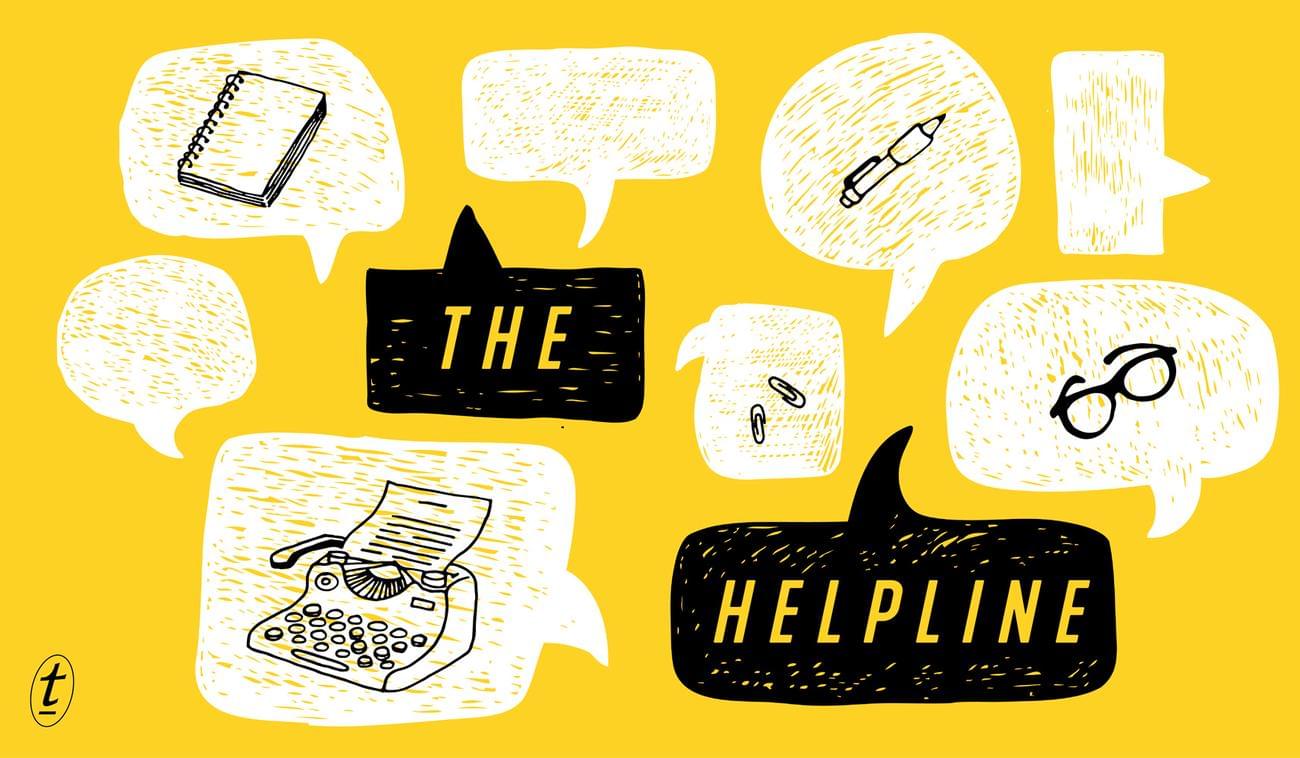 The Helpline is a blog series designed to help guide authors through the process of submitting a manuscript to a publisher – from getting valuable feedback on your writing to finding writing support organisations, writing a cover letter, synopsis, author biography and then structuring your submission to give it the best chance at publication. This series is written by Sophie Mannix – Text's publishing assistant and resident expert. Sophie has previously managed an independent bookstore, worked at the ACT Writers Centre and Noted Writers Festival, and she currently manages Text's submissions.

---
Text receives dozens of submissions every week, and we can't provide editorial feedback on all of them. Instead, we've decided to start a new series of blog posts answering those niggly questions writers have that are hard to find the answers to. Today we're talking about rejections. 
Often, when writers talk about 'getting published' they frame it as the book needing to be good enough – almost like an assignment. As though publishers have some kind of scoring system, and the book gets picked up if it scores well enough. The obvious implication being that if a publisher says no, it means the book just wasn't good enough.
But it's much more useful to think about finding a publisher as a business proposal or job interview. We see wonderful writing all the time that we don't publish. So when a writer receives a rejection, it doesn't always mean the work wasn't good enough. Sometimes, it just means it wasn't the right fit.

1. It doesn't follow the submission guidelines. 
There are some kinds of book that we don't publish – such as picture books or poetry – and that is because they are not in our area of expertise. Publishing is a specialised business, so it's in your best interest to focus on publishers who work with your genre. We love publishing new and challenging work, but we have designed our guidelines to make sure we focus on publishing the kind of books we know how to publish well. 
Text receives hundreds of manuscripts a month. The guidelines that concern formatting and presentation are there to help us understand your writing and your vision as quickly as possible. Weird fonts or formatting tend to distract from your manuscript rather than draw attention to it. And sending your work in multiple files or in a different file format creates additional work for our team, which is never the best way to start a working relationship.

2. It doesn't work with the rest of our list.
We think about our full publishing list well in advance – we're usually thinking about twelve to eighteen months ahead. Generally speaking, we publish around ten books per month, sometimes fewer, and our list covers adult fiction (both genre and literary), nonfiction and children's books, including middle grade and young adult. We usually only publish a couple of things in each category every month.
So when we look at your manuscript, we're thinking about where it fits in relation to everything else we're planning on publishing. Sometimes we just receive so many great manuscripts in a certain genre that we have to choose between them. Perhaps we've just acquired a handful of brilliant books in your genre or topic area, and we simply don't have enough room. If you're wondering what to say in your cover letter, take a look at the books we've published recently and think about how your book fits alongside them.

3. We can't see the sales potential.
At Text, we want to publish books that make a difference to people's lives. We believe that reading should be a marvellous experience: that every book you read should somehow change your life, if only by a fraction. However, as a business, we need to make sure that the books we acquire have the potential to find an audience. 
Our whole team is involved in the acquisitions process, including our teams in marketing, sales, publicity and rights. When we read your work, we're not only hoping we will love it ourselves – we're also looking at how we can use our expertise to help that book find success in the market. And unfortunately, if we don't think we can sell enough copies, we can't make you an offer to publish it.

4. We don't share your vision for the manuscript. 
Text is committed to providing first-class services to the writers who trust us with their books. We want our books to be the best that they can be, and for our authors to be as supported as possible. When we sign an author, we're really investing in a new business partner – and we love finding authors who we can support throughout their whole careers.
This means that we're looking for writers we're excited to work with, and who share our vision and expectations for their book. If we can't see your vision for the manuscript, or we have doubts about how open you are to the publishing process, it's probably not the right fit. This is why it's a good idea to include information about yourself in your cover letter, particularly your publication history and any awards or residencies you've received.

5. We just didn't fall in love with it. 
What's your least favourite classic? Is there a bestseller you think isn't worth the hype? A prize-winner you disagree with? We all have personal tastes, and that is true whether or not the book is objectively good. We've passed on plenty of books that have gone on to be bestsellers or get brilliant reviews. Every time we read a manuscript, we hope we'll fall in love with it – but that doesn't always happen. 
It's really hard to quantify what it is that makes us fall in love with a book, but some of it is to do with writing craft. We encourage you to read widely and thoroughly, apply for development programs, join writers' groups and your local writers' centre, get and give feedback, revise and edit your manuscript. Make sure the quality of the manuscript isn't the problem, because sometimes it is. But if you have done that work and you have honed your manuscript, then keep going until you find someone who does fall in love with it.



FRIENDS OF THE CHILLER
SUBSCRIBE TO TEXT'S NEWSLETTER