Eva Hornung, Wayne Macauley and Vikki Wakefield shortlisted in the 2018 Adelaide Festival Awards for Literature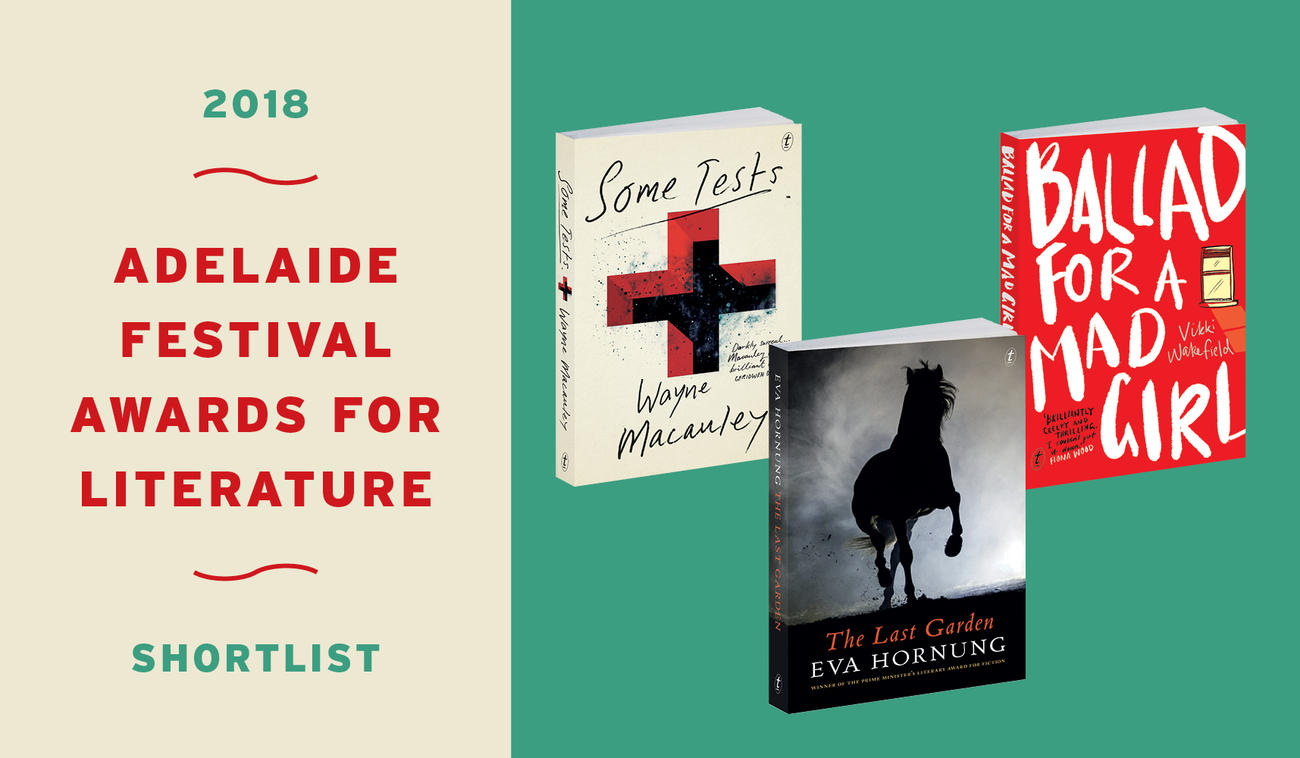 Text is thrilled to have Wayne Macauley's Some Tests, Eva Hornung's The Last Garden and Vikki Wakefield's Ballad for a Mad Girl shortlisted in the 2018 Adelaide Festival Awards for Literature.  
---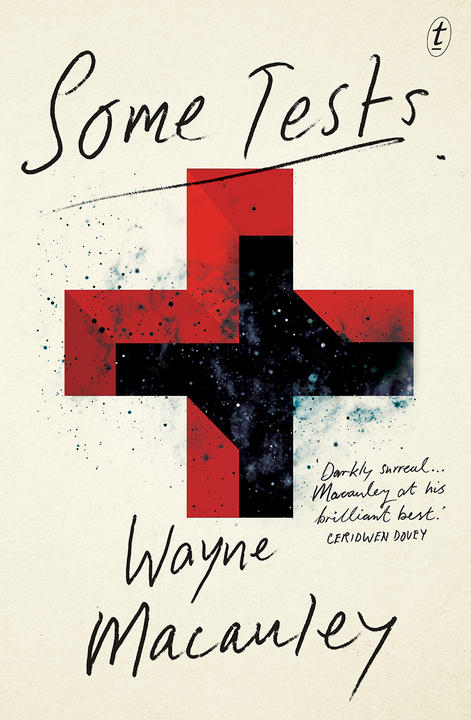 Some Tests by Wayne Macauley is about waking up one morning and finding your ordinary life changed forever.
It begins with the normally healthy Beth – aged-care worker, wife of David, mother of Lettie and Gem – feeling vaguely off-colour. A locum sends her to Dr Yi for some tests. 'There are a few things here that aren't quite right,' says Dr Yi, 'and sometimes it is these little wrongnesses that can lead us to the bigger wrongs that matter.'
Beth is sent on to Dr Twoomey for more tests. Then to another specialist, and another…Referral after referral sees her bumped from suburb to suburb, bewildered, joining busloads of people all clutching white envelopes and hoping for answers.
But what is actually wrong with Beth – is anything, in fact, wrong with her? And what strange forces are at work in the system? As the novel reaches its stunning climax, we realise how strange these forces are.
Some Tests has been shortlisted in the Fiction category.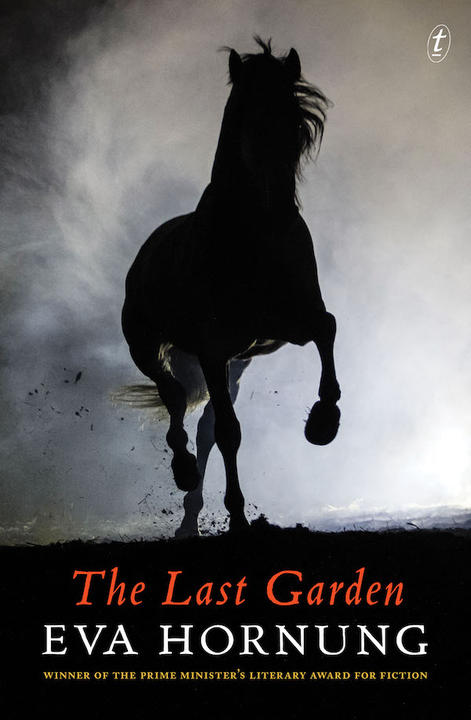 The Last Garden by Eva Hornung is a powerful literary work about frailty, redemption and the healing power of animals, from the author of the award-winning Dog Boy. 
The settlement of Wahrheit, founded in exile to await the return of the Messiah, has been waiting longer than expected. Pastor Helfgott has begun to feel the subtle fraying of the community's faith.
Then Matthias Orion shoots his wife and himself, on the very day their son Benedict returns home from boarding school.
Benedict is unmoored by shock, severed from his past and his future. Unable to be inside the house, unable to speak, he moves into the barn with the horses and chooks, relying on the animals' strength and the rhythm of the working day to hold his shattered self together.
The pastor watches over Benedict through the year of his crazy grief: man and boy growing, each according to his own capacity, as they come to terms with the unknowable past and the frailties of being human.
The Last Garden has also been shortlisted in the Fiction category.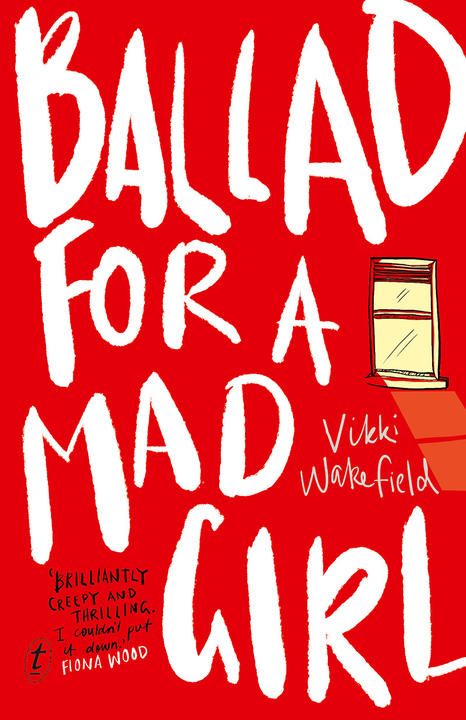 Ballad for a Mad Girl by Vikki Wakefield is a ghost thriller about survival and the different ways we deal with grief.
Everyone knows seventeen-year-old Grace Foley is a bit mad. She's a prankster and a risk-taker, and she's not afraid of anything – except losing. As part of the long-running feud between two local schools in Swanston, Grace accepts a challenge to walk the pipe. That night she experiences something she can't explain.
The funny girl isn't laughing anymore. She's haunted by voices and visions – but nobody believes a girl who cries wolf.
As she's drawn deeper into a twenty-year-old mystery surrounding missing girl Hannah Holt, the thin veil between this world and the next begins to slip. She can no longer tell what's real or imagined – all she knows is the ghosts of Swanston, including that of her own mother, are restless. It seems one of them has granted her an extraordinary gift at a terrible price.
Everything about her is changing – her body, her thoughts, even her actions seem to belong to a stranger. Grace is losing herself, and her friends don't understand. Is she moving closer to the truth? Or is she heading for madness? 
Ballad for a Mad Girl is shortlisted in the Young Adult Fiction category.
---
The winners will be announced in a special ceremony at Adelaide Writers' Week on Saturday, 3 March as part of the 2018 Adelaide Festival.
FRIENDS OF THE CHILLER
SUBSCRIBE TO TEXT'S NEWSLETTER