Stephanie Speight's 2015 Gift Guide for Kids and Teens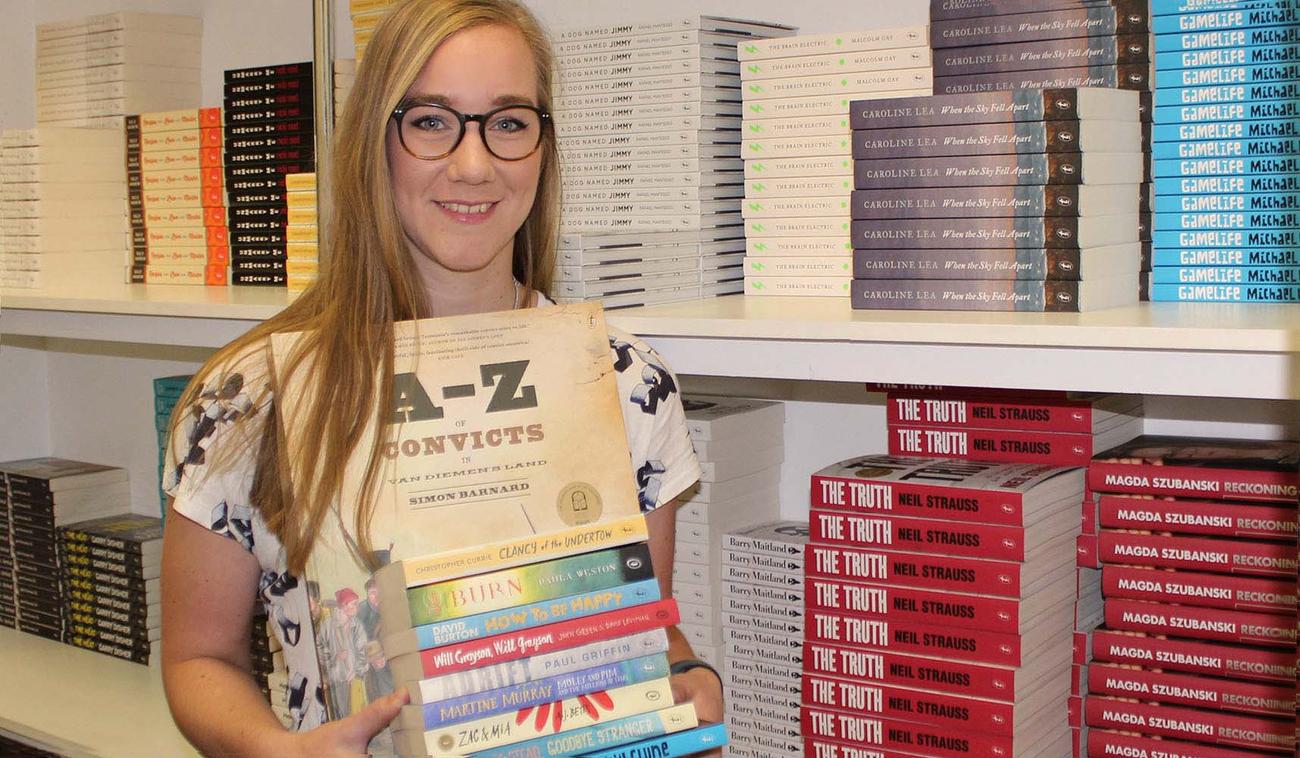 A book is a gift you can open again and again.
— Garrison Keillor
Wondering what to give your cousin/niece/nephew/partner's brother's step-kid this Christmas? If you've made it to this blog post then the answer is obviously books. Garrison Keillor and I send our congratulations for that excellent choice. This gift guide is here to help narrow things down, just in case it's been awhile since you were a kid yourself and you are quietly wondering if The Baby-Sitters Club is still hot property (always, duh). Funnily enough, it features a bunch of our best­—and bestselling—kids and teens titles.

'She's nine years old, loves reading—very advanced—and I need something that's not too short because she'll read it in fifteen minutes.'

Molly and Pim and the Millions of Stars is a delightful story of friendship from the author of the much-loved stories of Cedar B. Hartley. Martine Murray is a great Australian author for this age group and we're delighted to have a new book from her. The cover is also sparkly, so, that's a festive bonus.
'She/he is about eleven, reads a bit/a lot/barely at all, but not really into romance yet.'
Goodbye Stranger by Rebecca Stead is a great choice for this book-hungry age group who are on the cusp of adolescence. It's been popping up on lots of 'Best Books of 2015' lists this Christmas, so pop it in a stocking near you. Friendship, selfies, Internet culture and bullying are all dealt with in this delightful, subtly complex package.
'It's for my partner's niece/nephew...I barely know them but apparently they like non-fiction...I can't even remember how old they are!'

A-Z of Convicts in Van Diemen's Land by Simon Barnard makes for an impressive gift (with a surprising price). Learn about the inventive punishments used on the convicts and marvel at almost impossibly detailed ship schematics. Perfect dip-in-anywhere Boxing Day reading for young and old.
'He's fourteen and he doesn't read much anymore, but I want to get him something adventure-y, you know, for the holidays.'

Adrift by Paul Griffin, a.k.a the last book I read in one sitting. On a weeknight. Nail-biting drama in a teeny tiny boat, the kind of book that makes you say words like 'unputdownable' (despite yourself) and really mean it.
'All I know is that she [or he!] has read EVERYTHING by that John Green fellow.'

Allow me to introduce you to David Levithan. You're welcome, in advance. Levithan writes amazing books about friendship, love, sexuality and growing up. He has even written a book with John Green himself called Will Grayson, Will Grayson. If they might have read that already I'd point you to Every Day next (and its sequel, Another Day) for a modern take on gender and romance, or Two Boys Kissing, which is lyrical, important and breathtakingly beautiful.
An Australian alternative to John Green would be the wonderful A. J. Betts. Zac & Mia is funny, warm and honest in a way that is utterly Australian and really accessible. It was even recently in a Buzzfeed listicle so...#madeit.
'I'd like to get something a bit different because they read so many novels, I can't keep up!'
Every teenager and twenty-something should receive How to Be Happy by David Burton this Christmas. What makes it different? It's all true. How to Be Happy is compelling, moving, funny and incredibly relatable to really anyone around that age, but especially those with experience or contact with anxiety, awkward relationships and/or academic pressure. So, like I said, anyone.
'I'm not sure what I'm looking for...What have you read recently?'

I'm officially running out of friends to gift Paula Weston's Rephaim series, and would love if you could help me spread the word? Thanks. These are smart, sexy and action-packed.
Gamelife by Michael W. Clune is an immersive read for parents and older teens with an interest in gaming. It tells a captivating story of a childhood transformed by imagination and the technology of computer games.
Clancy of the Undertow by Christopher Currie will make you laugh and cry. It's being compared to Craig Silvey's Jasper Jones. I already have plans to re-read, something I rarely do. Pick it up at your earliest, then gift it to your friends.
Happy gifting (and reading)!
Stephanie Speight, young-adult specialist
FRIENDS OF THE CHILLER
SUBSCRIBE TO TEXT'S NEWSLETTER