Winner of the 2020 Text Prize for Young Adult and Children's Writing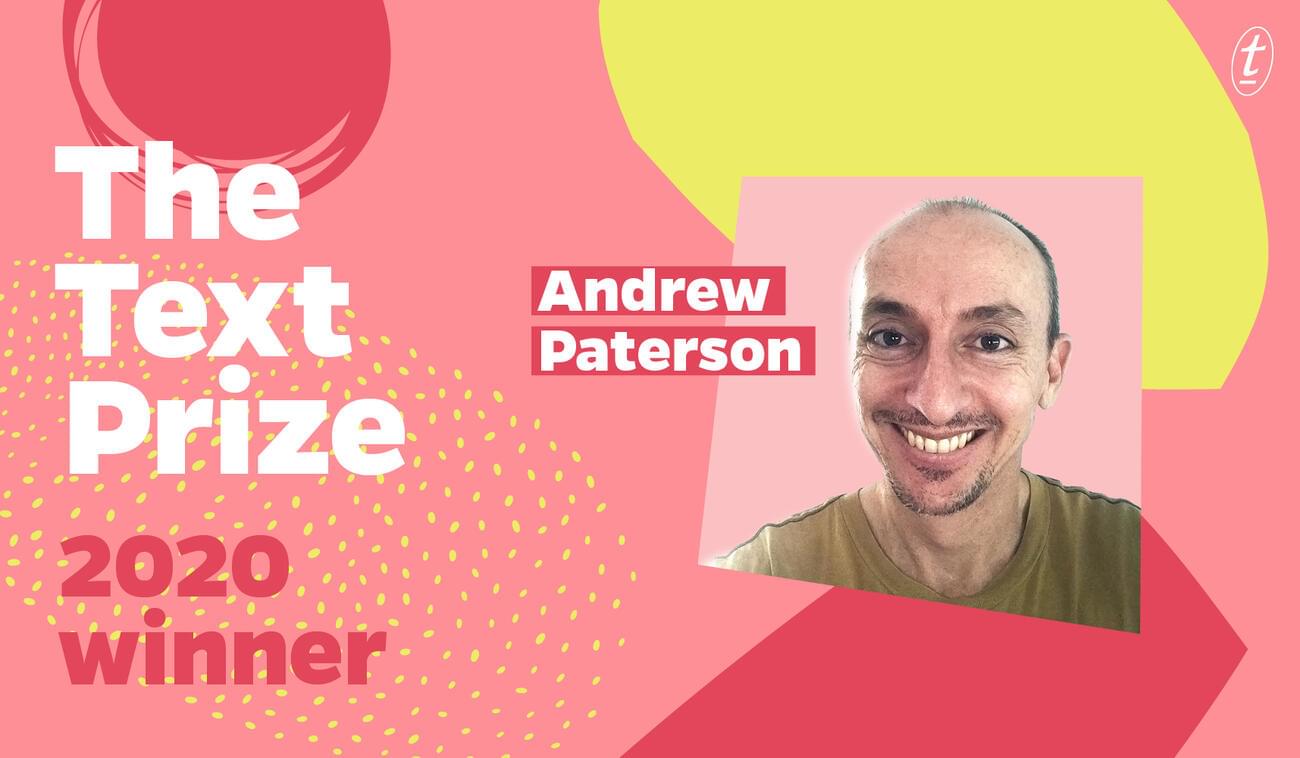 ---
---
Andrew Paterson, an author from Far North Queensland, has won the $10,000 Text Prize for his novel Rainfish. 
Rainfish tells the story of Aaron, who lives with his single mother and his bookish older brother Connor in a small town in Far North Queensland with a ramshackle chook shed and an old bath full of rainfish in the backyard. 
Aaron, feeling left out as the younger brother, commits a theft to impress an older, alluringly rebellious kid. His guilt, regret and attempts to put the situation right take him on a journey that's unexpected, at times humorous and ultimately tragic.
Andrew Paterson is a medical doctor who was brought up and currently lives and works in Far North Queensland, where Rainfish is set. He has completed a graduate diploma in Creative Writing at the University of Melbourne.
On winning the Text Prize, Andrew said,
'Even to be nominated for the Text Prize was incredibly gratifying for me, to win was a bit overwhelming.That Text will be publishing my story is amazing as they publish Helen Garner, who is a hero of mine, as well as so many other great authors. I'm very excited and grateful and trying to hold it all together and I'm having a big party tonight at my place and my partner made me a cheesecake!'
Publisher Michael Heyward said,
'In a very strong shortlist, Andrew Paterson's Rainfish stood out to us.We couldn't resist its warmth and immediacy. Rainfish gets inside the heads and the speech of the kids in its pages. This novel never lacks compassion for its characters even as it takes the reader into dangerous places. We can't wait to publish Rainfish, and we can't wait to read what Andrew Paterson writes next.'
Awarded annually, the Text Prize aims to unearth incredible new books for young adults and children by Australian and New Zealand writers. Read about the 2020 shortlist and past winners. Submissions for the next Text Prize open in early 2021. Keep an eye on our website and socials for the entry form. The 2019 Text Prize winner, Loner by Georgina Young, will be published in August 2020. 
FRIENDS OF THE CHILLER
SUBSCRIBE TO TEXT'S NEWSLETTER