Text's APA Digital Intern, Angus Tonkin, Recounts Six Months in Publishing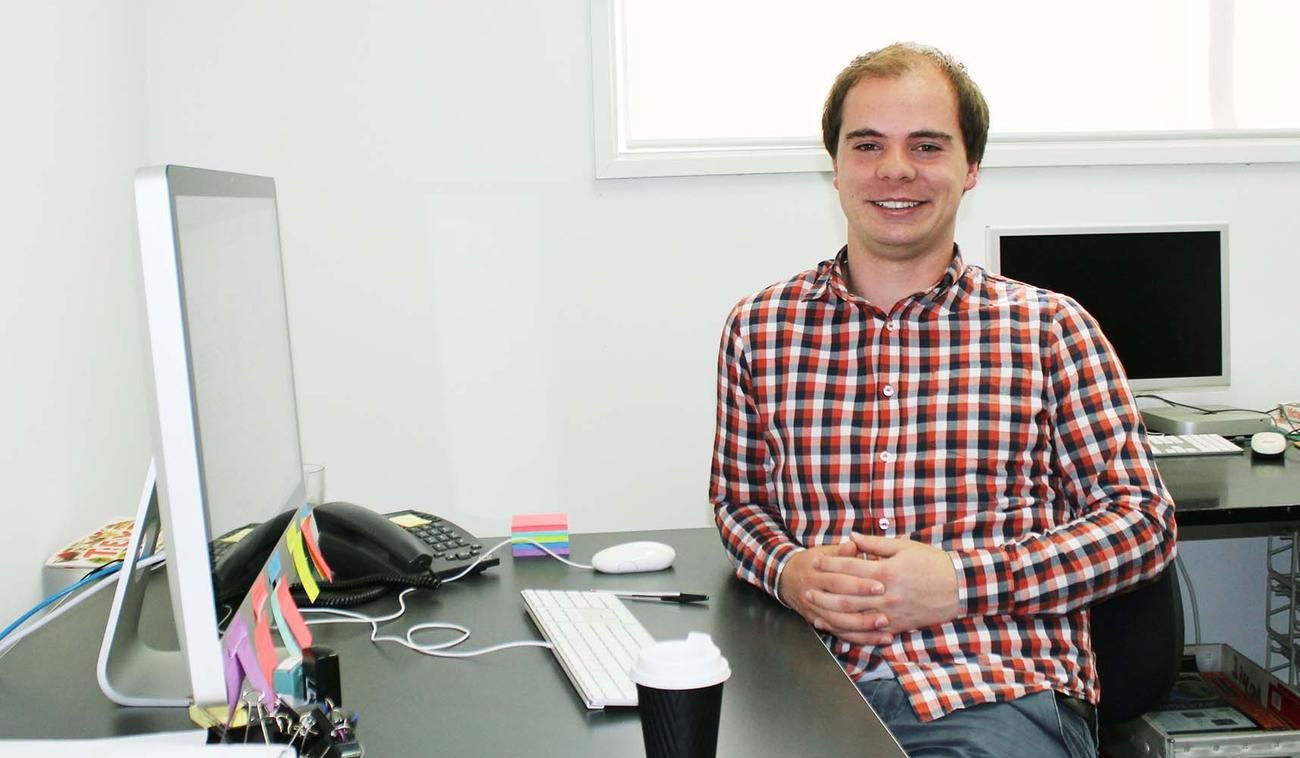 For the past six months I've had the great privilege of working at Text Publishing as a digital intern. It's part of a program generously sponsored by the Australian Publishers Association that enabled six aspiring publishers to work at publishing houses around the country for a period of six months. 
First of all, I'd encourage anyone studying publishing to apply next year. Opportunities like these don't come along often, and this internship has challenged me to learn new skills while firming my decision to pursue a career in the world of books.
As digital intern, I'm working with Text's digital manager, Michelle Calligaro, on the website and ebook program, and also helping out the marketing team more broadly. A day might include creating database records, sending out ebooks and metadata to e-retailers such as Amazon and iTunes, updating website content,  adjusting prices and trying to make friends on Goodreads. I've also sent out newsletters, written blog posts, distributed marketing materials to booksellers, written up events, eaten cake, stuck condoms onto books...and I'm sure I've missed a few things in there.
Almost all of this has been new to me—developing new skills, improving organisation, working with new programs—at times daunting, but always exciting. It's a huge learning experience and a pleasure to work in such a productive environment with talented, innovative and dedicated people. Overall, this broad introduction has given me a great insight into how the publishing house works.
Publishing is a dynamic space, and as I've learned over the past five months, this is particularly the case in the new digital landscape. I've been lucky enough to work at a company that is always looking for new ways to reach readers and help them discover great books, whether new gems or old classics. The challenge in that regard is partly one of finding your audience, as the online world has fragmented the public's attention quite a bit.
One of my major tasks was to develop a survey for Text website members, with the aim of better understanding how the Text community engages online. With the help of the marketing team I chose a platform and then designed, tested and delivered the survey. It included a prize which I also administered—coordinating the flight arrangements and accommodation for two to attend the Text party and the Melbourne Writers Festival in August. (If you're not a member already, get on it! This year's winners tell me they had a great time—despite flying from sunny Sydney into a Melbourne hailstorm/tram strike.)
It goes without saying that reading books and manuscripts is central for anyone coming into publishing. Working here has not only challenged me to learn new skills but also to broaden my reading interests. Between the World and Me by Ta-Nehisi Coates is one example of something I wouldn't have picked up in previous years, but in this environment it helps to be willing to venture beyond your comfort zone; as a result, I've had one of my most revelatory reading experiences in years. Regardless of their reading interests, everyone in this company has the chance to argue for books they love. And when you have a whole company looking at prospective titles with this same open-mindedness, it's no surprise that Text has such a wide and thought-provoking cross-section of great books.
This exposure over the past six months to the various departments—editorial, administration, publicity, marketing, design, finance, rights—has given me a whole new level of understanding about the publishing process and everything that is involved in making sure a great book gets the readership it deserves.
I'm sure all the interns in the APA's program have been equally thrilled with what they've been able to accomplish, and the experience they've accumulated, and it's exciting that these hands-on pathways are available. So, thank you again to the APA for paving the road. Furthermore, Text has been a superb host throughout, so thank you to everyone here for making this as entertaining as it has been enlightening.
Unfortunately, the six months is ending soon for me, but I look forward to the next opportunity, wherever that is.
FRIENDS OF THE CHILLER
SUBSCRIBE TO TEXT'S NEWSLETTER