Text is hiring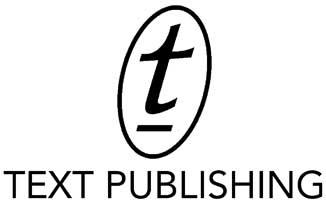 We're looking for a vocational editor to join our busy and dynamic team.
As an independent publisher of quality fiction and non-fiction we are looking for someone
who possesses exceptional editorial skills and a passion for reading across all genres.
The successful applicant will have several years of full-time editorial experience in trade publishing,
and will be ready to participate fully in a stimulating and rewarding editorial culture.
Text Publishing is based in Melbourne.
For a detailed Position Description contact applications@textpublishing.com.au.

Applications to the same address by 9am on Monday 3 June 2013.
FRIENDS OF THE CHILLER
SUBSCRIBE TO TEXT'S NEWSLETTER