Articles tagged "giveaway"
Text's December Books and Monthly Giveaway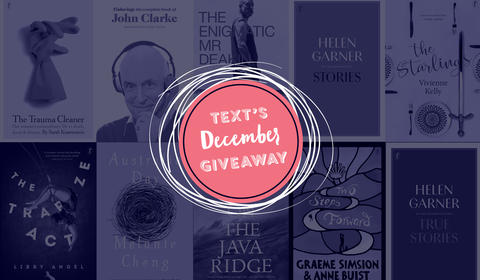 December is nigh! 
With new books and giveaways! 
Read on for seasonal cheer and carolling.
Text's new November books and giveaway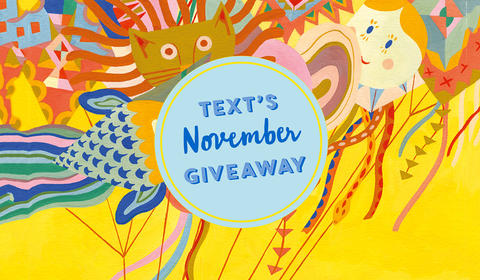 How did it get to be November already? And how is it that there are still SO MANY books to read that we haven't read yet? Well, that's too bad because Text is adding another pile of books to our TBR list. Except these ones are goin' straight to the top of the stack. 
For your chance to win one of these immensely interesting editions, head over to our Facebook page after you have a look at our November books and tell us which one you'd like to win and why. 
Text's October Books and Giveaway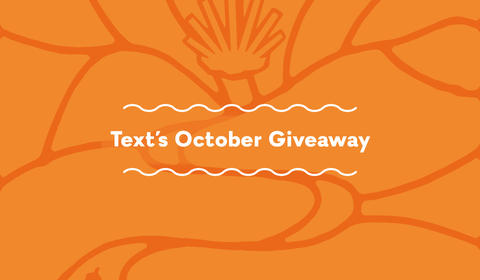 You know when something's coming up and you keep getting small thrills of excitement because it's so good and you can't wait for it to happen?
That's how we've been feeling at Text for months about our October books. (Okay, we feel like that for all of our books, but there's been just a leetle bit more excitement for this month's list.)
Take a look and you'll see why!
The Monthly Text Book Giveaway: November!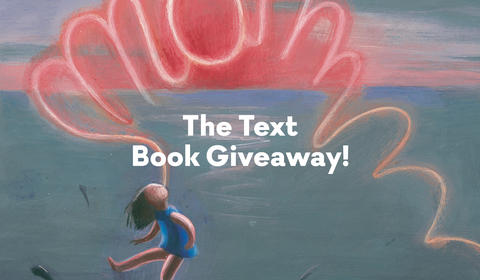 Enter our monthly competition to win one of our latest books. Just head to Text's Facebook page to tell us why you would like a copy of one of the November titles below. Please pick one title only. The best response wins! Competition is open to AU/NZ residents. Entries close 10am AEST Friday 4 November. Winners will be notified on Facebook by 5pm.  Good luck!  
FRIENDS OF THE CHILLER
SUBSCRIBE TO TEXT'S NEWSLETTER