Number 3 chiller
The Common Room: Shelter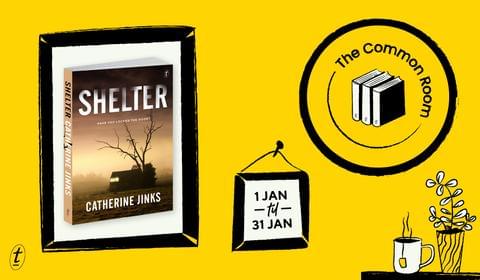 It's almost time for our next Common Room book club, and this time we'll be reading Catherine Jinks' thrilling new book, Shelter.
2020: The Year in 20 Books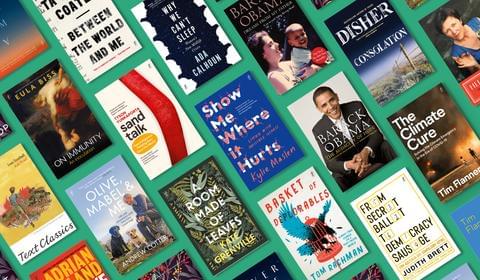 2020 has been quite the year, hasn't it. At times it's felt like the only way to impose a sense of order on events has been through the lens of a good book…
December New Books and Giveaway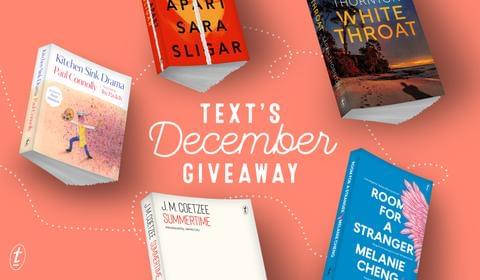 And just like that, it's December. 2020, hey? What a ride. If there's ever a time to treat yourself to some new books, it's now...
We're Hiring! Text is Looking for an Editor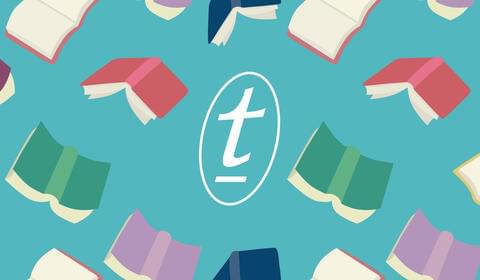 We're hiring! Text Publishing is looking for an Editor to join its busy and dynamic team, based in Melbourne...
The Helpline: 5 Reasons Why Good Writing Gets Rejected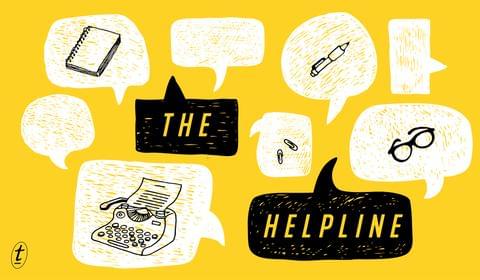 The Helpline is a blog series designed to help guide authors through the process of submitting a manuscript to a publisher. Here's our first instalment...
Boundless Indigenous Writer's Mentorship Q&A with John Morrissey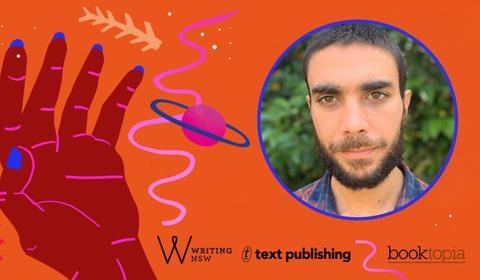 We caught up with John Morrissey, winner of the 2020 Boundless Indigenous Writer's Mentorship to ask about his experience so far...
November New Books and Giveaway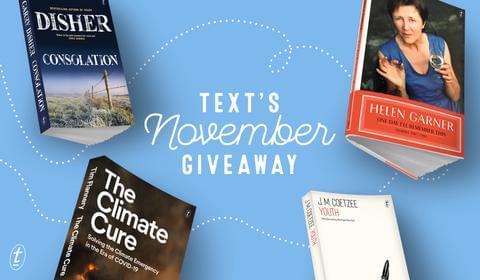 As November arrives, bringing some much-needed light at the end of a long, dark year, we have some wonderful books waiting to take you away from it all...
Find Consolation in a Great Book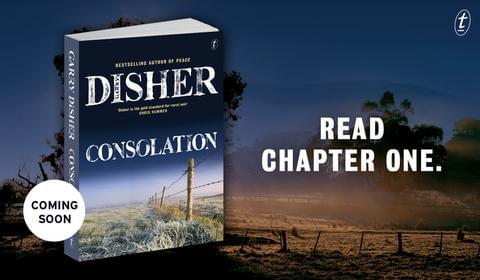 Garry Disher, Australia's master of rural noir, returns this November with a gripping new novel: Consolation...
5 Reasons I Love The Mirror Visitor Series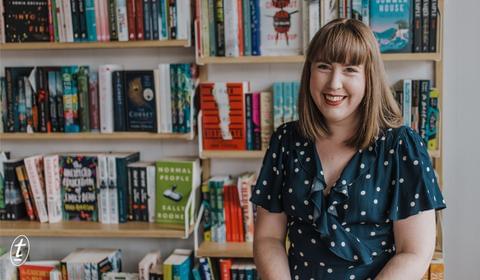 Tamsien West is a creative influencer, book reviewer, photographer and all-round lover of words. She's best known for her beautiful #bookstagram account, Babbling Books, but we also know her as one of the biggest fans of Christelle Dabos's Mirror Visitor fantasy series. 
In conversation with Marie Darrieussecq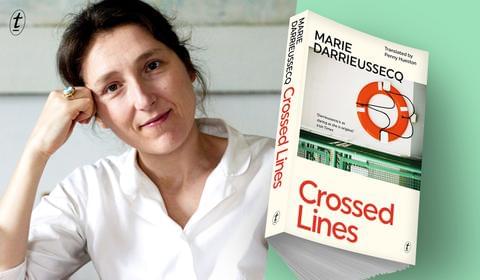 Marie Darrieussecq talks to us about her latest novel, Crossed Lines – a sensitive and timely critique of a woman's midlife, middle-class crisis of conscience.
FRIENDS OF THE CHILLER
SUBSCRIBE TO TEXT'S NEWSLETTER