Jayne Keeney, meet Angela Savage: the author on the heroine of her new novel, The Dying Beach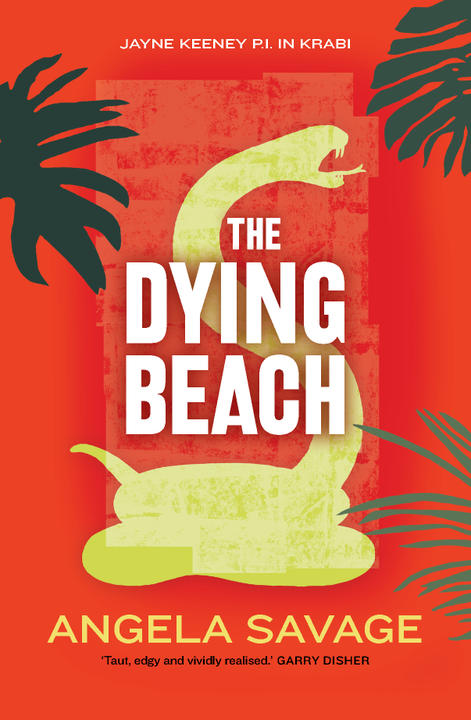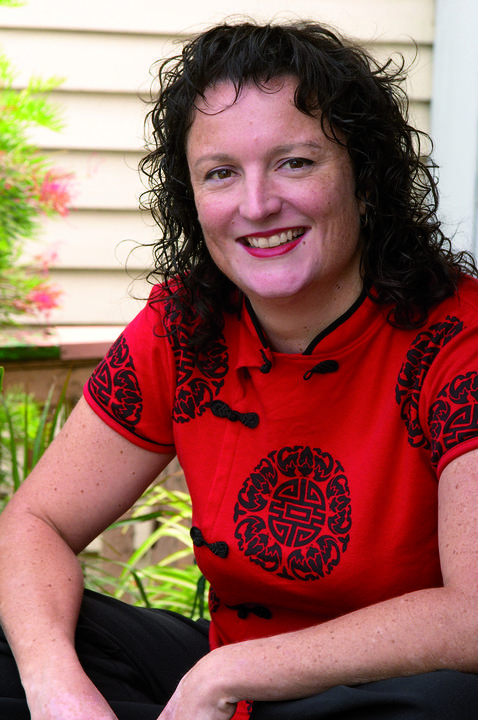 At the 2012 Crime and Justice Festival in Melbourne, Rochelle Jackson asked crime writer Ian Rankin what his detective character Inspector John Rebus would think of him.
'I don't think he'd like me,' Rankin said. 'He'd think I was too much of a liberal.'
This got me thinking about the rapport between crime writers and their lead characters and, specifically, whether the central character in my crime novels, Bangkok-based P.I. Jayne Keeney, and I would get along if we met.
Our shared love for Southeast Asia would get us off to a good start. Jayne and I are both intrigued by Thai culture, while being expatriates—or farang as we're known in Thailand—has taught us just how much we are shaped by our own culture as Australians. We've both experienced the tension, humour and precious moments of shared humanity that occur when cultures collide.
Both of us are grateful for the way Thai people make allowances for us. As Jayne puts it in The Dying Beach,
as a 'farang', the usual rules didn't apply. So long as she was also polite, Jayne was more or less left to her own devices. Certainly there was no pressure to fit in. She was allowed to be an outsider in Thailand in a way she never was in Australia.
But while work (in HIV prevention) took me to Southeast Asia in the early 1990s, Jayne chose self-imposed exile in Thailand as an alternative to the 'marriage–mortgage–multiply treadmill' as she calls it. I'm not sure if she'd pity or envy me for having been in a loving relationship for over 20 years. Perhaps both. She'd have limited tolerance for my parenting responsibilities, as they'd put a dint in my ability to join her for long nights in Bangkok's pool halls. And I suspect my magniloquence on the joys of motherhood would fall on deaf ears.
She'd probably also think I was a wanker for using a word like 'magniloquence'.
I know I'd enjoy Jayne's dry sense of humour, having modelled this aspect of her character on a woman I worked with for many years in Southeast Asia. And we'd be amused by some of the things we had in common. Shared stints working in Melbourne's juvenile justice system in the late-1980s, for example, Jayne on teaching placement, me doing research for my criminology studies. We both like reading crime fiction, too, though Jayne's tastes are more hard-boiled than mine. We both speak French, but Jayne speaks much better Thai than I do.
Politically speaking, I would remind Jayne of her friend Didier, a Canadian HIV/AIDS activist whose death she investigates in my first novel Behind the Night Bazaar. Didier wanted to change the world as I do, to eradicate poverty and solve the world's problems. Jayne is content for the most part to just get by—that is, unless her sense of justice is offended. She has a strong moral compass, as exemplified in my second novel, The Half-Child, when she refuses to stand back and let Mayuree, a Thai bar worker whose child has been stolen, resign herself to fate. As Jayne says to Mayuree,
'…if you're going to call it fate, make sure you've read it correctly that it's your fate to let someone steal Kob away rather than stand up and fight for him.'
Reviewer Jeff Glorfeld described Jayne Keeney as 'an appealing character, emotional and yet capable of cold-eyed action. She smokes too much, speaks Thai fluently and likes a drink and a shag.'
And that's another reason Jayne and I would get along: shared hobbies.
The new novel starring P.I. Jayne Keeney, Angela Savage's The Dying Beach, is available in bookshops now.
FRIENDS OF THE CHILLER
SUBSCRIBE TO TEXT'S NEWSLETTER