Announcing the Steph Bowe Mentorship for Young Writers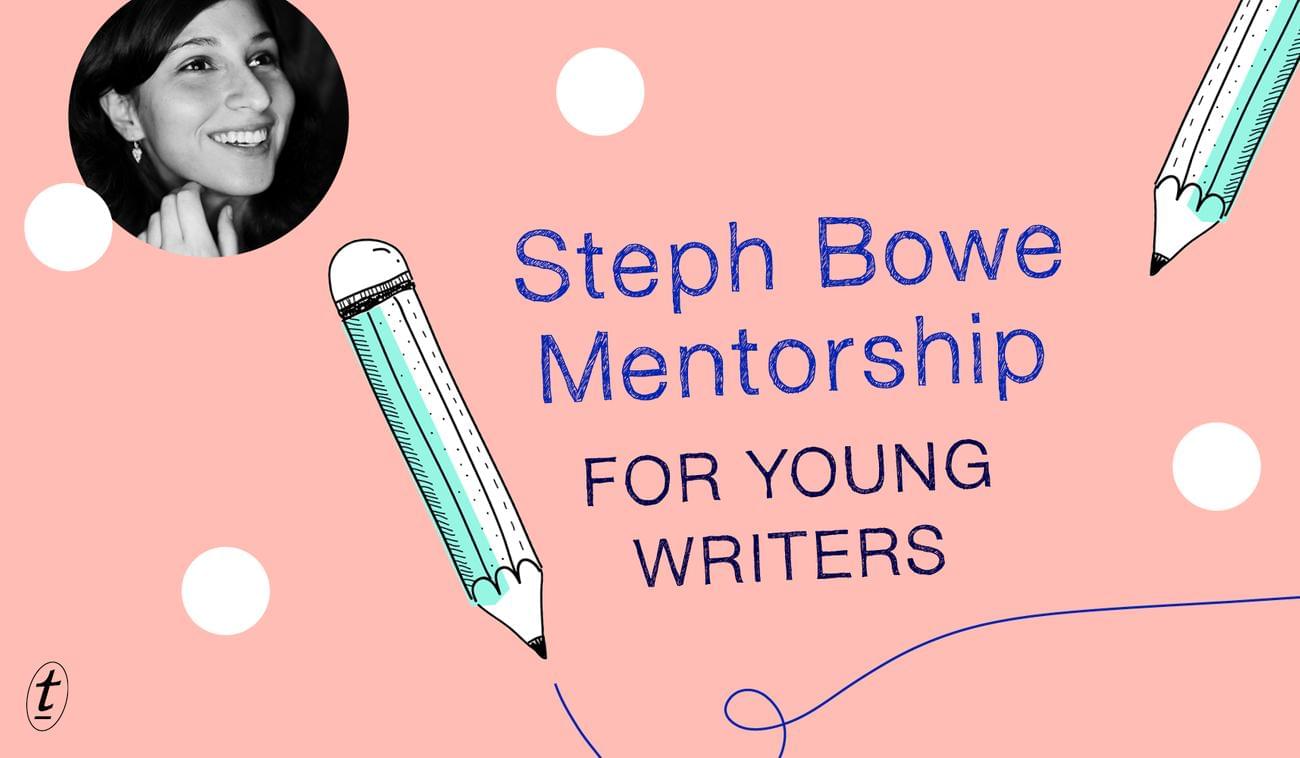 Text Publishing is thrilled to announce the introduction of the Steph Bowe Mentorship for Young Writers, an initiative designed to nurture and encourage an exciting new Australian middle grade or young adult writer writer under the age of 25.
The winner will be paired with a middle-grade or young-adult author for a 20-hour mentorship to develop their manuscript. They will also receive a 12-month membership with Express Media, Voiceworks and the state writers' centre of their choice. The mentorship will be awarded to whichever Text Prize entrant the judging panel believes would receive the most benefit from the mentorship.
The mentorship is held in the memory of young-adult author Steph Bowe and to honour her longstanding commitment to fostering and mentoring young writers. Steph's own first book was published when she was 16. She became a highly sought-after speaker, who encouraged young writers and travelled around the country to visit schools and festivals. Her books were longlisted for multiple awards and Night Swimming was named a Children's Book Council of Australia Notable Book.
Penny Hueston, Senior Editor at Text, said: 'It was an honour to work with Steph Bowe, a prodigiously gifted young writer whose voice is honest, funny and passionate. She was one of the kindest, brightest people I've met. We miss her. Each of Steph's novels – Girl Saves Boy, All This Could End and Night Swimming – is completely original, each one full of heart and soul.'
Text is delighted to announce the inaugural Steph Bowe Mentorship, which will not only honour her legacy but encourage talented young writers by giving them the opportunity to work with an experienced author.'
The mentorship is supported by LoveOzYA, Express Media, Voiceworks and the National Writers' Centre Network. It will run for a period of three years starting in 2021.
Entries for the Text Prize and Steph Bowe Mentorship for Young Writers will open in March 2021.
For more information, please visit www.textpublishing.com.au/text-prize.
Media enquiries: madeleine.rebbechi@textpublishing.com.au or +61 3 8610 4512



FRIENDS OF THE CHILLER
SUBSCRIBE TO TEXT'S NEWSLETTER